John Wu says he wants to increase access to legal information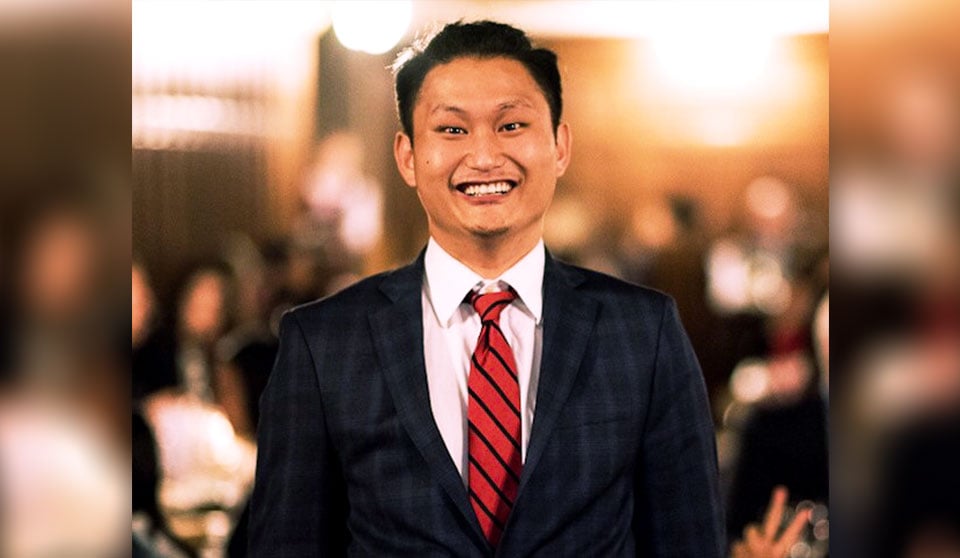 As a University undergrad studying biology and philosophy, John Wu interned at a hospital while it was digitizing patient records. Witnessing and aiding in the transition and seeing the improved information flow, he later entered law school with ideas on how to fill similar gaps in the legal profession.
He met his business partner Paolo Tonelli at Ryerson University's Legal Innovation Zone and Tonelli – a law-school grad and computer whizz – had an idea for a legislation tracker, which would enhance access to legal information for lawyers and businesses. The two founded Codify Legal Publishing and have produced a cannabis-law legal tracker. Their service scans the internet twice-daily for legislative changes and keeps customers current on any changes to cannabis law. They plan to expand their technology to other practice areas.
Canadian Lawyer spoke with Wu about his business, his history and the future.
Can you explain to me how it works?
The software scrapes information from dozens and dozens of sources across Canada. So this includes legislatures. This includes the Gazette. This includes the Department of Justice websites.
Traditionally, the reason why scraping this information and putting it together has been tough in the past is because all this information is formatted differently. The government of Alberta website is formatted very differently from the government of Saskatchewan. So the same software wouldn't work for both. What makes our software a little bit different is that it takes all these different formats, and it standardizes it into a single machine-readable format.
So once it standardizes, our systems are able to sweep across pretty much the entire Canadian legislative landscape with relative ease and filter out the things that we're looking for. The system is constantly scraping the web, across all these different sources, for new bills and regulations, as well as updates to statutes. And we're typically able to complete about two sweeps a day.
It always kind of bugged us in the past, from the lawyers we talked to, especially the ones that smaller organizations, it seems like they relied mostly on informal sources to get their information on legislative changes. They kind of just hear it through the grapevine. So the real benefit of our alert system is getting the information straight from the source.
What was it about the product that you saw value in that you wanted to be a part of?
The value of information. We live in an information age, right? We have all this super-curated information being passed around at the speed of light. Whereas a lot of like traditional legal research, it's not like that.
Because legal research is so slow, there's a lot of information that's useful out there, that simply remains undiscovered, and especially for smaller organizations. The big law firms often have the resources to pay for in-house librarians and research staff. Smaller law firms, not only are these lawyers managing their practice, managing their clients, managing all these cases, for them to take on this sort of task – keeping up to date with the law and conducting research into new developments in the law on top of it – it's a huge amount of work.
If there was a way essentially of getting this information filtered and curated to the point where it's useful for the individual lawyer, we thought we could potentially really increase the availability of legal information.
But why cannabis law?
Cannabis law is our big focus right now just because it is an area of law where there's a huge amount of development and a huge number of stakeholders who traditionally haven't been a part of this industry.
So we felt like there was a big need, because at the end of the day businesses have to stay on top of the law. They have to follow it. And lawyers, to do the best for their clients, need to be aware of all the changes that are happening. So, not only was it a new area where there was relatively little expertise, there's also a ton of changes that are happening in terms of the cannabis law. In the last little bit, there's been this absolutely huge flood of legislation involving edibles which is very new and very exciting and very interesting for those who are working in the industry.
The goal is really to start tackling more and more different areas of law as time goes on. We have plans in place to set up a commercial law legislation tracker within the next little bit, and a few more other topics like labour and employment on their way.
So what, what is there that's out there that similar?
The big thing that's out there right now is probably Legislative PULSE. It's a LexisNexis product. And in terms of, you know, cross-jurisdictional coverage and functionality, it's probably the most similar product. The main difference really is legislative pulse is it's a heavily enterprise-level software. Subscriptions go into potentially the tens of thousands [of dollars]. And, it's a pretty decent piece of software and it's gotten absolutely massive adoption throughout the big firms. But the crucial differences are a Legislative PULSE, a lot of it is still powered by people. So that's what contributes towards the high cost. We've automated A lot of it.
What's your strategy for the future?
The big thing really is just getting this into the hands of more people. We have been working with a lot of large, large firms in the past particularly with their information teams. The company was actually started based on partnership with Osler. And they actually worked with us for about the course of a year to help us hone our system, and to make sure that the data we were getting was actually correct.
Once we get to a sustainable point, we'll probably just tackle different areas of law, one by one.
So what's new with cannabis law?
A ton of stuff actually. There's a bunch of new stores opening in Ontario. The Ford government recently passed a bunch of large, omnibus bills and they're opening up a lot more retail stores in Ontario.
In terms of other new developments, Manitoba just introduced a series of amendments to the Liquor, Gaming and Cannabis Control Act. All across the country these sorts of amendments are happening. Alberta recently just changed the way that they're going to be taxing cannabis.
The Manitoba one actually prohibits cannabis consumption in public spaces. A lot of these changes are the result of the feedback that governments have gotten over the last little bit after the first year of legalization.
There's definitely been some areas where it hasn't worked out particularly well, especially when it comes to concerns around a lack of supply and the black market.
*answers have been shortened