Deregulation, eminent PR and corporate sector, vibrant ALSP market drive perception in UK's tech sector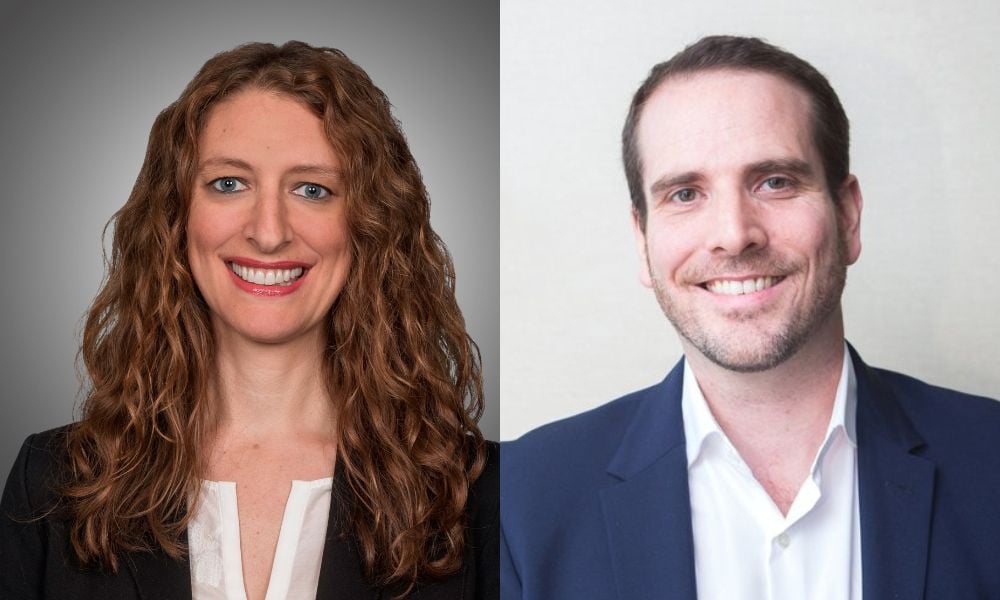 At a legal tech event this week, Kate Simpson, chief Knowledge officer at Bennett Jones, will discuss lessons for Canada from the innovation journey in the UK's legal sector, which is widely viewed as a world leader.
But Simpson, originally from the UK and now calls Canada home, wonders if comparing Canadian legal tech to the UK's is really an apples-to-apples contrast. On the one hand, the two jurisdictions share the common-law tradition and compared with the US, are both risk-averse. But other broader cultural, economic, and market forces make it more difficult to say that Canada is following a path that the Brits paved.
"I actually challenge that perception that the UK is ahead," she says. "Not only do we have a great, innovative market here in Canada, but we have been building and adopting tools for as long as the UK."
Considering the innovation coming out of downtown Toronto, not to mention everything occurring in BC, Alberta, and Quebec, Simpson says Canada's legal tech market has a lot to show for itself.
The factors she says make the two jurisdictions tricky to compare are the UK's highly sophisticated public relations industry; the deregulation of the legal services market, which produced publicly traded law firms; a more mature alternative-legal-service-provider market; and a more sophisticated global corporate sector.
The UK Parliament passed the Legal Services Act in 2008. The legislation opened the door for law firms to raise capital on the stock market and form alternative business structures with non-lawyers serving in leadership roles. Whether going public on the stock exchange altered firms' fortunes and allowed them to reinvest profits back into their firms and create research-and-development departments will be a topic for exploration at the legal-innovation event, says Simpson.
The UK's sophisticated media market and PR professionals may effectively create a perception that the UK is moving the needle on legal tech, and it may also "create a feedback loop" that drives tech adoption internally, she says. Effective PR creates more conversation and curiosity, which could lead to lawyers proactively implementing tech and clients pressing them to do so.
According to Simpson, London is a global hub for business, with "very sophisticated" corporate departments that have a lot of money to spend. These large corporate departments can be "way more demanding" that their law firms find new ways of doing things more efficiently.
The UK has also fostered a "vibrant global ALSP market," she says.
"The UK has been amazing at professionalizing that side of the market. We wonder whether that creates massive efficiencies."
"Efficiency and innovation live in the big volume markets – the repetitive, low-risk, high volume transactional world. And the UK has more of that work, and they've created this amazing market to deal with that."
On Wednesday, Simpson will interview Clarilis CEO and co-founder James Quinn and Clifford Chance's r&d director April Brousseau at the Legal Innovation Forum. Their panel showcases the UK's legal innovation journey and is called "Notes from Abroad."
"I may leave this panel going, 'Oh my God, the UK is way ahead of Canada. And what an exciting path it is ahead of us!'" says Simpson. "But I want to open that possibility. Rather than make it a sure thing, it might be that, actually, for the size of the market, Canada is doing an amazing job."
The fourth edition of the Canadian Legal Innovation Forum will take place in Toronto at Lennox Hall in First Canadian Place. In addition to "Notes from Abroad," the event will include six other panel discussions on topics including how to drive organizational growth; how to attract, retain, and develop talent in a new paradigm; navigating emerging digital risks; change management; and legal tech.
"Thematically, what I like to focus on is not just the technology aspect of innovation, but the role of people, process, and technology, and how that all gels together to push innovation forward in law firms and legal departments," says forum founder Andrew Bowyer.
"Our vision for the forum is to provide a space where legal leaders can learn about the latest drivers and trends when it comes to innovation, what parts matter most to law firms and legal departments' business strategies and create a network of innovators committed to driving change in Canada's legal sector," he says.