Justice budget equivalent to 1.1 percent of entire provincial budget must be doubled: Barreau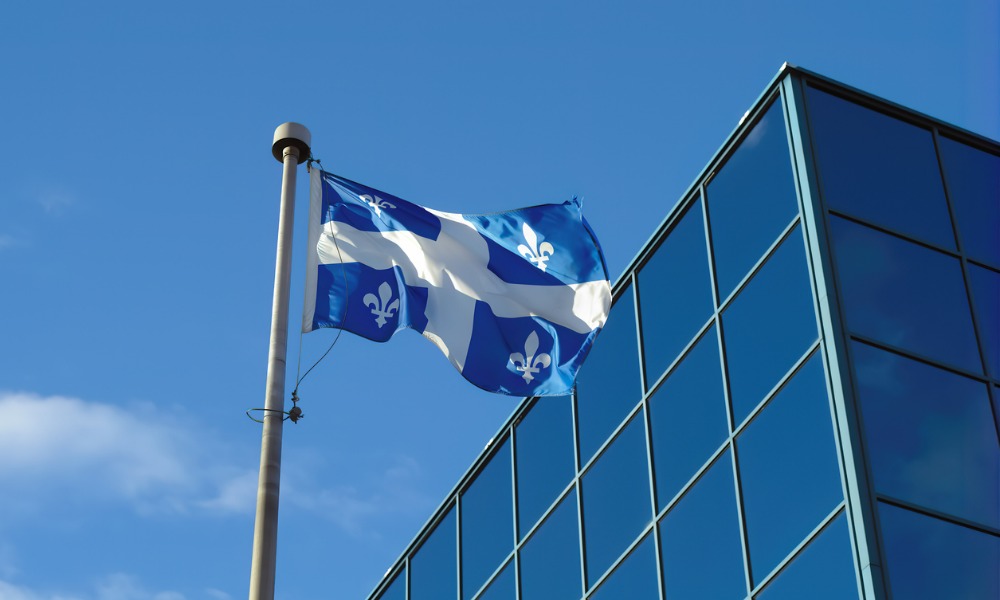 The Barreau du Québec has urged parties taking part in the upcoming Quebec general election to make justice a societal priority alongside health and education.
"Today, the glaring needs and calls to action of the various actors in the legal community are all indicators of a major crisis of confidence, among the population, towards Quebec's judicial institutions," Bâtonnière of Quebec Catherine Claveau said. "The current situation calls for the implementation of an action plan to revitalize justice and the injection of sufficient funds to achieve it."
Accordingly, the law society demanded that the government double its budget allocated to justice from 1.1 percent of the total provincial budget to 2.2 percent.
"Massive funding to revitalize justice is a matter of protecting the public," Claveau said. "The next Quebec government must adopt a plan to revitalize justice and funding commensurate with the critical problems we are experiencing. Our justice system has reached its limits and presents alarming risks of slippage or disruption of services."
Apart from the additional budget request, the law society called for the prioritization of the following actions by the provincial government:
Access to justice through taxation
According to the law society, the government must promote quality justice by ensuring people can access the courts. Thus, it suggested that lawyers' fees and court costs be tax deductible.
"These deductions would allow, especially middle-class citizens, to use the services of a lawyer to effectively assert their rights," the law society said.
Justice in the Aboriginal communities of Northern Quebec
The law society noted that self-determination and empowering Indigenous communities around justice requires a significant investment. This approach will ensure the availability of resources necessary to administrate justice in their territories.
Legal aid reform
The law society endorsed the recommendations in the "Final Report of the Independent Task Force on the Reform of the Legal Aid Fee Structure." The report presents the revision of the legal aid tariff structure for mandates entrusted to lawyers in private practice. The report also recommends ensuring that lawyers accepting such mandates receive adequate remuneration.
"The government has everything in hand to begin the reform of legal aid called for by the experts and must ensure the financial, material, and human resources essential to their realization," the law society said.
Modernization of justice
"For several years, the Barreau du Québec has been calling for the complete digital transformation of the justice system," the law society said.
The law society stressed that the success of a modernization plan depends primarily on implementing the "Lexius Justice Transformation Program." Quebec's Ministry of Justice led the program to bring justice to the forefront of new technologies by deploying solutions to digitize the judicial process.
"Justice is an essential service for the proper functioning of a democratic society and must be treated as such by our political leaders," Claveau said. "Neglect of justice over time and the underestimated effects of such neglect of citizens' rights have pushed the justice system to the end of its rope. Justice must be reacted to and repositioned without delay."