35 percent of alumni reported they were extremely satisfied compared to 43 percent last year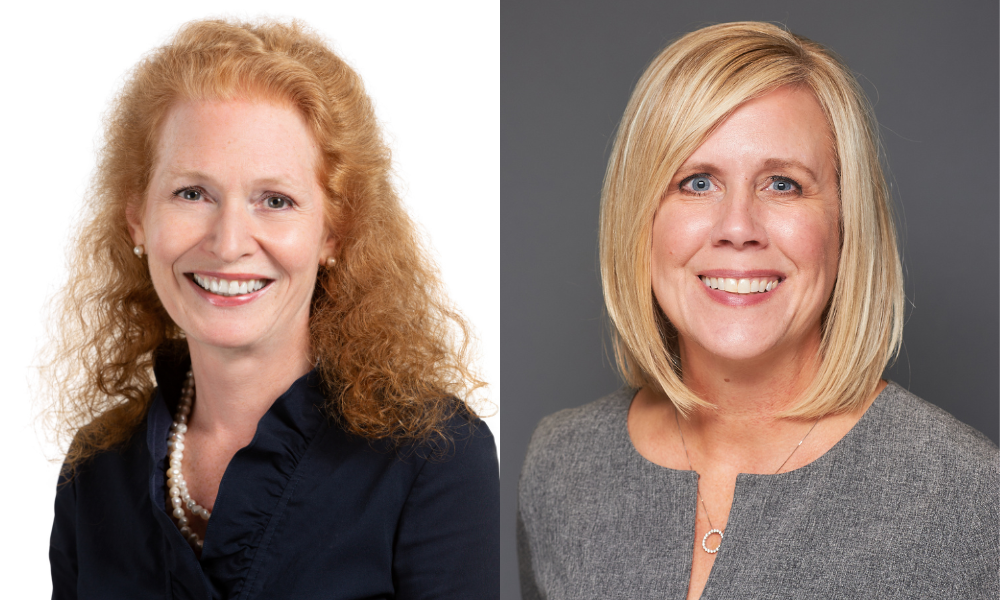 According to a survey conducted late last year on recent Canadian law school alumni, the employment rate and mobility levels of junior lawyers are high, but professional satisfaction levels have dropped.
The Law School Alumni Employment and Satisfaction for the Class of 2018, conducted from September through December by the National Association for Law Placement (NALP) and the NALP Foundation, reports that employment rates remain remarkably high (97 percent). Sixty-one percent reported they had held two or more sequential positions since graduating and only 64 percent reported currently working in a law firm.
"Law graduates are changing jobs quite frequently within the first three years after law school graduation, and two-thirds or even more are frequently changing jobs two or more times," says Jennifer Mandery, vice-president for research for NALP.
The findings showed that professional satisfaction dipped, with 35 percent of alumni reporting they were extremely satisfied compared to 43 percent last year. In addition, graduates working 100 percent from home reported slightly higher satisfaction levels than those working a hybrid schedule or in the office.
Despite the pandemic and the various disruptions, Fiona Trevelyan Hornblower, president and CEO of NALP, says the research foundation is pleased graduates still reported a very high level of employment. However, Hornblower says the dip in satisfaction levels is concerning for the profession.
There was a significant mental health impact from the ongoing pandemic, with more than half of alumni reporting that the pandemic negatively affected their mental health and well-being, and female alumni reported an even higher rate than their male counterparts.
The study also showed a high level of debt impacting alumni's professional and life choices. Alumni reported an average educational debt level of $39,227, with 83 percent attributable to law school alone.
"We found that they felt the weight of their debts," Mandery says. "It influenced not only their job choices but also major life choices like when they're going to purchase a home, where they're going to live, when they're going to have children, and what sector to work in."
Twenty-five percent of alumni had been with their current employer in less than one year compared to 21 percent in the 2017 class, and those actively seeking another job at the time of the study interview dipped to 16 percent compared to 18 percent for the 2017 alumni.
Alumni also articulated the wish to have been better prepared in practice management issues such as business development, billing, and project management, as well as the need for greater integration of practice skills and experiential opportunities into law school curricula.
Hornblower says one of the goals of the NALP Foundation is to share the findings as broadly as possible and expand the number of participating schools and alumni to dig deeper into the data and ensure it is helpful to folks thinking about going to law school, law school students, alumni, legal educators and employers in the profession.
As employers think about the evolving work situation, she says they need to be mindful of where and how they can construct work environments that will effectively support and retain employees and obtain the best professional results for their organizations.
"As the profession continues to evolve, these Canadian graduates provide key insights for all of us in the legal ecosystem – law schools, employers, and others – on how to align what is taught with the realities of practice," noted Hornblower. "The serious – and for some professionally and personally detrimental – effects of law school debt, as well as the pandemic's ongoing mental health toll, also merit specific attention as we all look to support the next generation of lawyers."
NALP's executive director James Leipold said, "the higher satisfaction levels measured for lawyers working from home surprised me and stands in contrast to the findings of a parallel U.S. survey that found similarly situated lawyers working solely from home reported lower overall job satisfaction than those working either full-time in the office or in a hybrid schedule. None of us knows what the future of work will look like, but remote work seems not to be a barrier to satisfaction for many of the respondents to this survey."
NALP is an association headquartered in Washington, D.C., of more than 2,500 legal professionals who advise law students, lawyers, law offices, and law schools in North America and beyond. The NALP Foundation, based in Boston, aims to improve the quality and delivery of legal services by advancing excellence in strategic and practical organizational leadership, effective management of legal personnel, professional development of lawyers, access to and diversity within the profession and ethical practices and professionalism.