PwC's Jennie Chan will moderate panel on leadership in times of uncertainty at Canadian Law Awards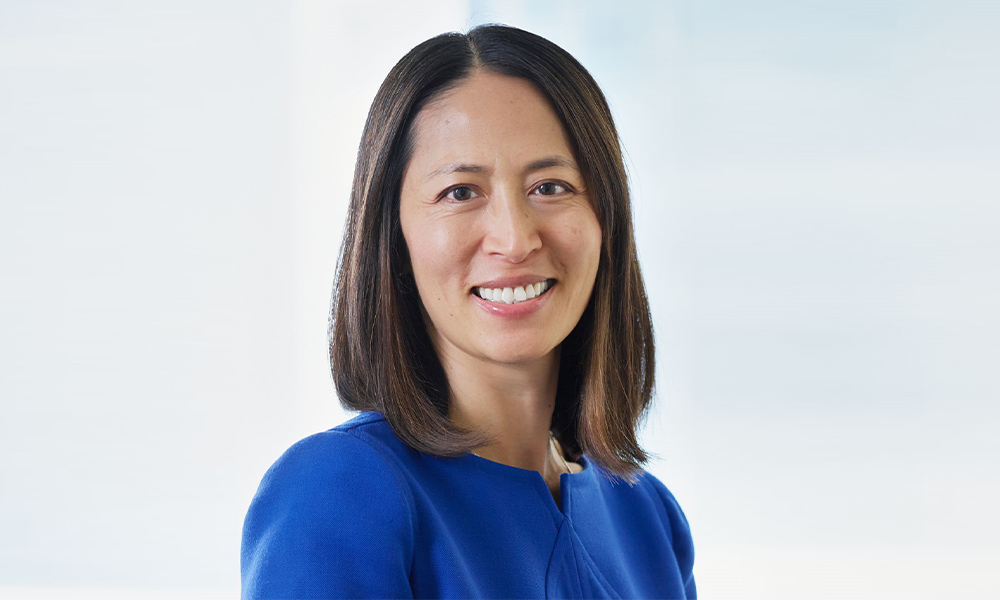 Before the pandemic, a level of communication between co-workers was a given. Crossing paths on the way to the washroom, catching up on the walk to get a coffee, the natural interaction of sharing a workspace made it happen on its own. Now, it takes proactive effort, and while it only involves pressing a button, colleagues may hesitate to reach out unless they have to.
But dispersed and connected through Skype, Zoom and Microsoft Teams, the work-from-home model makes finding a reason to reach out more important, says Jennie Chan, partner and national leader, in forensic services, at PwC.
"It is a different way of communicating," says Chan. "I think, from the discussions that I've had, it does sound like people are feeling that sort of lack of connectivity a little bit, as the pandemic goes on."
On Thursday, May 20, at 2:30 pm, Chan will moderate the Canadian Law Awards panel "Leadership in a Time of Uncertainty – Lessons Learned from Success."
The panel's speakers are Tom Curry, managing partner, at Lenczner Slaght; Mia Hempey, CEO, at Nelligan O'Brien Payne LLP; Dave Leonard, CEO and partner at McCarthy Tétrault LLP and Anik Trudel, CEO, Lavery Lawyers.
Maintaining lines of communication with team-members is necessary but it is also important to engage empathetically, says Chan.
"Showing care and compassion, obviously, that has always been an important aspect of leadership. But I think it is even more so now," she says. "Everybody is likely dealing with some kind of consequence of the pandemic. The consequences or the challenges that people are dealing with, I think are all different, but it's there for everyone.
"And I think that recognizing that in the communications that we're having with people is really important."
At the beginning of the pandemic when everything shut down for the first time, no one knew the extent of what COVID would entail, Chan says. For leaders at that time, "transparent communication" was crucial in building and maintaining trust.
In communications, revealing vulnerability and showing the pandemic-induced anxiety and insecurity was felt on both sides. This new openness helped create a bond in those work-place relationships, which strengthened the connection and helped it withstand physical distance, she says.
Leaders were also required to react to the new normal with effective alternative methods of getting work done in different environments, says Chan. Compassion and consistent communication helped the process develop smoothly, she says.
"There were some learning opportunities there. I think, again, given that everything was so new and so different, and we were all in the same boat, I definitely feel like people were giving each other a break."
"It was understood that you're trying out new ways of doing things that that there's, there's some leeway for making changes along the way. And getting it to a point where it is as effective and as efficient as you wanted it to be, I think part of that was, again, just the communication."
Through videoconferencing, colleagues have had to invite each other inside their living spaces. Unless they are using blurred or virtual backgrounds, they may have broadcast a view of their artwork, books, pets and children.
Also, all team members have shared the challenges of cultivating personal connections through the pandemic, says Chan.
"Those challenges are different, but everybody has had them, and so I think the team has also become important just in terms of personal support," she says.
"There might be someone else on your team who was going through something that's a little bit similar. And you can kind of talk through it and get ideas from each other about how you're coping or about how you might be able to do things a little bit differently. I think that the team has evolved from just being about work to being a little bit of a personal support as well."
Ultimately, the experience may lead to stronger and more effective teams, says Chan.