With COVID forcing lawyers to move virtually overnight, these trends show no signs of abating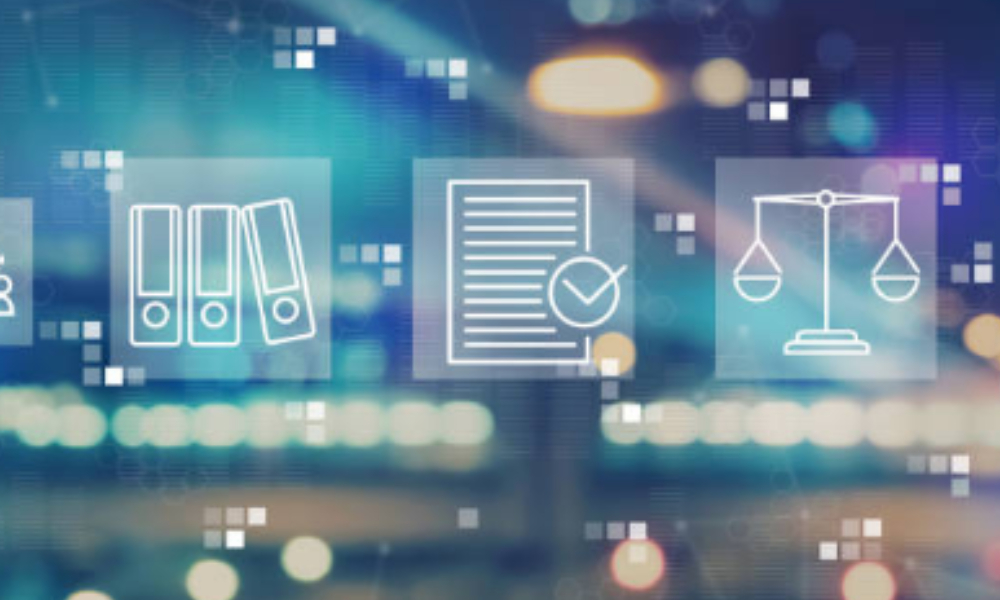 Legal technology has been evolving for many years, but the past 12 months have seen exponential growth in adoption. While some lawyers and firms were tech-savvy and innovative pre-COVID, the pandemic forced the rest of the legal profession to innovate by necessity. Firms shuttered their offices, paper documents were out of reach, and the justice system moved to virtual proceedings overnight.
Below are just some of the trends that emerged in the fastest technological shift for the legal profession in recent history.
Virtual conference technology
While video calls were not new when COVID hit, the widespread use of Microsoft Teams, Zoom, and other video conferencing technologies both within law firms and with clients has exploded with the pandemic forcing everyone to work from home.
In addition to meetings, proceedings have moved online, with even high-profile trials taking place over Zoom. With courts adopting virtual hearing software like CaseLines, the trend of virtual hearings will no doubt outlast the pandemic and require new skills from litigators.
Digitization of documents
As law firms and legal proceedings went remote, so did documents, and law firms spent vast amounts of time and money in 2020 to digitize their paper-based systems. While the shift happened by necessity, other trends went into overdrive as firms consolidated systems and software took over from cabinets in how even the smallest or most traditional law firms organized themselves.
Automation
Currently, lawyers and law firms are taking stock of their document management systems, says Sean Bernstein, co-founder of cloud-based legal entity management software MinuteBox. Many national and international firms are using different products in different jurisdictions and are now working toward uniformity among platforms. Larger organizations are increasingly seeking out jurisdiction-agnostic tools which operate in other languages, says Bernstein.
Tilly Gray, a partner and director of transaction services at Cassels Brock & Blackwell LLP, says that while many automation tools were thrown at lawyers when the pandemic hit, firms should now be focussing on how they will improve the client experience. These improvements, Gray says, should be done by "looking at the larger process and seeing the automation process could be better improved with staffing models or other tech."
Cybersecurity
While cybersecurity has been top-of-mind at law firms well before the pandemic or at least should be, the move to remote work forced every lawyer to think more seriously about their role in fighting cyber attackers.
In moving onto the cloud, law firms are late to the game, but with increased internet connectivity and bandwidth, plus COVID's strong-arming the profession into remote work, legal industry IT specialist Brian Mauch says the transition is inevitable. The alternative, on-premise servers, are still vulnerable to being hacked.
Dharam Dheensaw, the chief information officer at Harper Grey LLP, says ransomware is the highest cyber risk for firms now. "What would happen if files were encrypted, or your files were uploaded to a cloud-based system, and you were held ransom to remove that content?"
Data privacy
Along with the practical concerns about data security are the ever-evolving privacy considerations for managing raw data. With Ottawa recently introducing a significant overhaul of its privacy legislation, litigation related to loss of personal information on the upswing, and in-house departments needing to spend more time developing incident response plans, data privacy has never been more critical for law firms and their clients.
Data analysis
While there was a rush to digitize everything as firms went remote when COVID hit, there are many more benefits to digitizing for firms and in-house legal departments than easy access. While e-discovery was one of the first areas lawyers were forced to invest in legal tech, new technologies that allow firms and in-house legal departments to glean insights from their data are emerging every day.
Dheensaw says Big Data the big buzzword in data analysis, which is "a way of crunching big volumes of data to make decisions and to assess risk tolerance."
Client experience
Paul Saunders, the chief innovation officer and partner at Stewart McKelvey, says COVID created a new sense of urgency to focus on the client experience. With the typical ways of reaching out to clients gone, like cocktail parties, lunches, and dinners, it forced his firm to dig into and anticipate its clients' needs even more.
"We're going into client organizations and working with them and their internal stakeholders, and our own lawyers and staff, and mapping out their internal processes and looking at opportunities to help streamline what they're doing internally," says Saunders.
While the prospect of implementing technology can seem daunting for firms that don't have the resources of a firm like Stewart McKelvey, small firm lawyer Tanya Walker says the key to a great customer experience is taking small steps to counter everyday annoyances.
Dheensaw says he is seeing more transparency between clients and law firms. Live external extranet portals allow clients to review insights on an ongoing basis, "as opposed to historically when law firms would create a document or legal precedent or contract, and once it's complete, they send it to the client for their review and signature."
Artificial intelligence
While artificial intelligence has been a trendy topic for several years, skepticism set into the legal profession that it would not change anything right away. Yet several areas of law have now seen significant changes after incorporating artificial intelligence, including translation services for corporate documents, such as those supporting initial public offerings, and for courts, transactions and regulatory bodies requiring bilingual filings.
For law firms that want to remain competitive, products like Kira use deep learning to help them review contracts and documents and extract vital information to organize data through applications. Software that uses AI to help general counsel manage how much they spend with each firm, in each region and each legal practice area is also in high demand.
Like it or not, artificial intelligence is here to stay. And it can be a boon or a bane for lawyers, depending on whether they embrace it.
"It's not something that is necessarily really hard to learn or really hard to implement. There is a lot of positive things that can come from AI," says Alexander Hudek, CTO of Kira Systems.
Gray at Cassels Brock predicts applying AI to assisted search will be a significant area of focus for firms this year, to allow "our end users to get their fingers on the content, especially if they're not physically in an office."
Digital marketing
With everyone online and dispersed, law firms that were falling behind on their digital presence are no longer able to ignore the basics of maintaining their website, social media channels, and regular content updates. "Businesses that are best suited to thrive in this new reality are those who are embracing digital and meeting clients where they are searching," Ben Patterson, strategic partnerships at Google, told legal tech company Clio.
Clients may never discover a website that does not show up on the first page of a Google search, writes lawyer Kevin Cheung. Law firms can't simply create a site and hope that people find it on their web browser. Firms must help a search engine know about and assess their website so that it can determine if the website is a relevant result in response to a search query.
Office space utilization
Dheensaw predicts many law firms will radically change how they use space as lawyers move back to their offices.
"I think every law firm is looking at different ways that they can utilize their space," says Dheensaw. "There's a lot of technology and tools that are wrapped around allowing that to happen. And that goes from hot desk booking, into office sharing, office booking systems, cloud online collaboration tools, and cloud-based systems that allow you to work from anywhere consistently."
Tilly Gray, Dharam Dheensaw and Paul Saunders will be featured speakers at the The LegalTech Summit Canada on June 29th, 2021.