Reassess mentors to see if you can continue with that relationship, or if you need to look elsewhere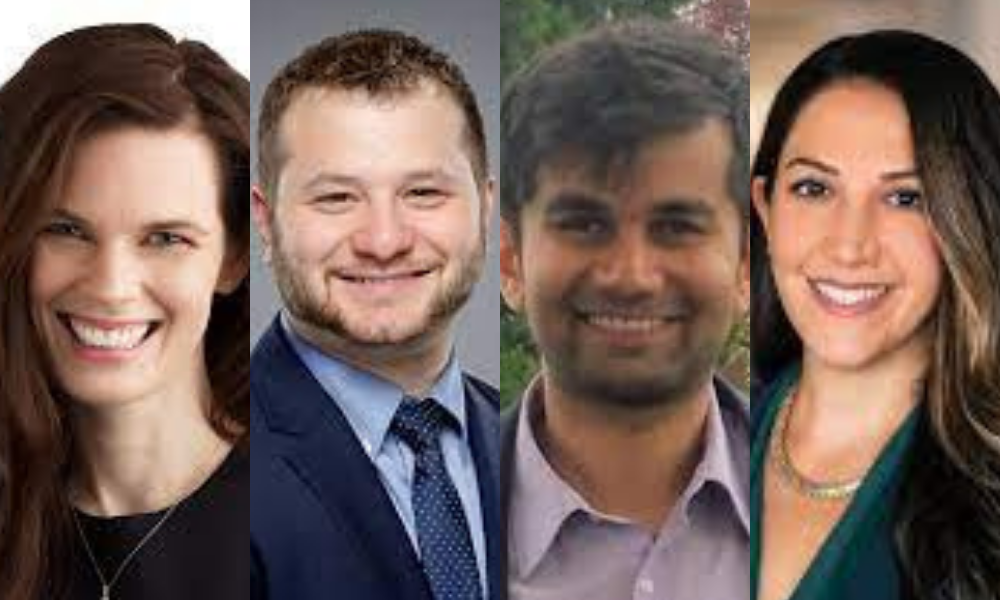 Finding a mentor can be a crucial tool for young lawyers to get their careers on the right track, but it doesn't necessarily have to be someone from your workplace, attendees to Canadian Lawyer's recently held Young Lawyers Summit.
"To me, a mentor is someone you look up to, in your professional circle, although not necessarily limited to a senior lawyer at your own firm," said Cassandra Brown, a partner at Blake, Cassels & Graydon LLP, during a panel on mentorship. "It could be someone a different firm, it could be someone in private practice, it could be someone outside the realm of the law."
Rob Eisenberg, an associate at WeirFoulds LLP, agreed with Brown's last point. "I've found that I have mentors in many different aspects of my life," he said. "Generally, it's somebody who has experience or has done something you're looking to do, and who can be a sounding board or provide some advice or guidance."
A mentor should also be someone that you "feel truly comfortable with," Alexia Majidi, an associate at Hammerco Lawyers LLP, told those listening to the webinar. "If they work with you, that might be a little bit of a tricky situation, but it is always best when you're comfortable with the person so that you can really benefit from that discussion. "
She added it's important to reassess mentors to "see if you can continue with that relationship," or if there is a need to look elsewhere to align "with what we're going through at that time in your life, and what your goals are for the future."
Brown advised that those in formal mentorship programs "not be shy" to seek out and pursue relationships with other people in your firm who are more experienced or, again, even outside of your firm. Some lawyers are better at mentoring than others, and some are very busy and may have good intentions but can't always put the time into being a good mentor.
Most law firms have established formal mentorship programs, pairing articling students or associates with someone more senior. Eisenberg said that while larger firms often can match lawyers with mentors in the same areas of interest, at a smaller shop, "you might not have the luxury of choice."
As a mentor, Eisenberg said he prefers to be in a position where he doesn't formally evaluate his "mentees." He added that he has found "that can sour that relationship and sour that trust. "So, one of the things I set up with my mentees is that I'm going to be an impartial person in the sense that I'm not evaluating you. But I can always be on your side and help you navigate what's going on."
He added that "informal" mentors can often be as important, if not more, than a formal mentor. "We tend to tend to gravitate towards people that we like talking to, people we respect, people we want to interact with."
The panel also discussed the value of networking and how to find mentorship relationships effectively. Dhawal Tank, founder and host of Build Your Book, working with lawyers to build a profitable practice, suggested three ways to make the best out of networking:
Make networking a daily habit. "The fact is that a lot of people think in feast and famine cycles, you go all in, and then you scale all the way back down.," he said. "Unfortunately, that just doesn't work, you got to do it daily, just spend a few minutes every day." Tank suggested a method of "contact roulette," where "you go on your LinkedIn network, pick someone you haven't talked to in a very long time and reach out."
Have a deep conversation with those you do contact. "I like to call these discussions FROG conversations - family, recreation, occupation and goals," he said. "Try to talk about different topics, try to understand that person at different levels.
Use the opportunity to "give, give and give." The goal here, he said, is to try and help others solve their challenges about family, recreation, occupation, or goals. "It might be something along the lines of telling someone who is trying to lose weight 'Hey, I know a good trainer,' iti might be 'I read this great book you might like.'"
Brown said that using a formal mentor relationship towards building a network can be a fruitful endeavour.
"I think one thing that you can do to grow your network is you just tag along with them," she said. Help prepare a panel, organize a client dinner, keep track of attendees and email attendees. "Then they get to know your name," she said.
"I also think that you can help yourself out by [attending these events] and observing what successful, more experienced people are doing."