Public can vote for which projects should get a part of the $75,000 set aside by Calgary-based firm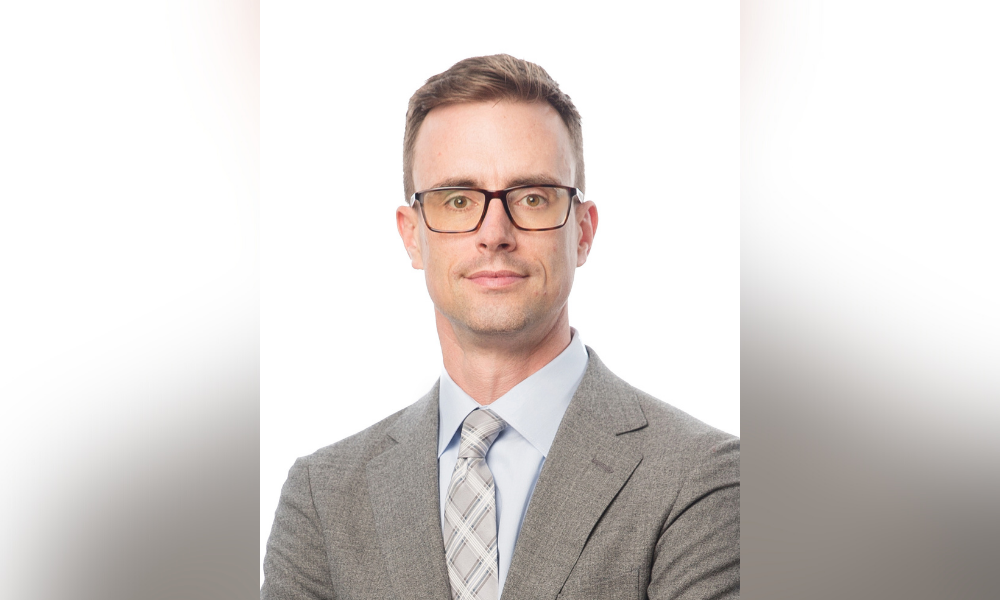 The good news this year for Field Law's annual Community Fund competition is that the number of applications submitted reached a record 140.
The more challenging news, says Field's managing partner Jeremiah Kowalchuk, is that there are "just so many amazing organizations you can vote for – it's hard to choose." The competition will be tough.
As well, Kowalchuk wonders if the increased number of submissions is related to COVID-19. "It may be getting bigger this year because other sources of funding might have been restricted or have ended," says Kowalchuk, a litigator whose practice focus includes commercial litigation, shareholder disputes.
Along with the general downturn in the Alberta economy, COVID-19 has taken its toll. Since 2013, Calgary-based Field law has annually donated $75,000 to local community organizations. But rather than make the decision in-house, the firm solicits applications, listens to their presentations, then posts the applications online so that the public can vote on their favourites.
Of the $75,000 available this year, $30,000 will be distributed to organizations in Southern Alberta, $30,000 will be distributed to organizations in Northern Alberta, and $15,000 will go to organizations in the Northwest Territories. The firm operates out of Calgary, Edmonton and Yellowknife.
This year, Field Law has also introduced the Fielders' Choice Award, allowing Field Law team members to choose one initiative in each community region to receive $2,000.
Since the launch of the Community Fund competition, Field Law has awarded more than $610,000 in funding to 105 deserving groups," Kowalchuk says. "We have seen some amazing projects made possible through this program."
A look a last year's winners indicate the variety of causes that are looking for financial support. They include:
Bringing Back Music North of 60, which aims to keep old-time fiddle music alive in NWT by offering students the opportunity to receive private lessons
Indigenous Mental Health Support Circle, allowing local Indigenous seniors and elders to provide traditional mental health advice and guidance
Moon Time Period Kits for Northern Teens, providing vulnerable girls with affordable menstrual hygiene products
Good Food 2 Go, helping low-income families with access to healthy, affordable food while developing food skills
Connecting Seniors through Technology, which matches seniors with young people to help seniors learn computer skills to make them less isolated
NSTEP and Black Girls Corner: Empowered for Better Wellbeing, a food literacy initiative, teaching basic food preparation skills, along with showing how eating healthy foods helps bodies and brains stay healthy
The Doorway Approach, a group that welcomes 17-to-24-year-olds who want to get off the street, helps them set goals and achieve them
Making Changes Women In Technology, helping immigrant and Indigenous women overcome barriers in emerging technology fields
The Brenda Strafford Centre Computer Lab, aiming to provide a safe learning place where women who have experienced family violence can build career and life skills to help regain financial independence
Until the Nov. 12 deadline, people can go to www.fieldlawcommunityfund.com to read the applications and vote for their favourite causes.
However, Kowalchuk points out that the number of votes received by each applicant is just one factor that the firm's judging panel (one for each community market) for each community market will take these votes into consideration when selecting the winning applicants. As well, locals interested in being on the judging panel in one of the three community markets can get in touch with the firm.
The firm decided to launch the competition format for giving because rather than simply set aside money and give it to community groups until it runs out, it wanted to support programs a little differently by making a larger donation to a smaller number of causes.
By having the applications featured on the firm's website, it gives Field Law lawyers and staff, as well as the public, to learn about the groups in their community doing good work. "That way, maybe people will donate to their favourites as individuals."
Kowalchuk also points out that while the Community Fund competition is a key focus of its charitable work, it doesn't mean that Field Law doesn't entertain requests for smaller donations on an ad hoc basis. "We still get those requests all the time."
Winners of this year's Community Fund competition will be announced on Dec. 1.