As managing partner, he oversaw the firm's exponential growth in Alberta and pandemic response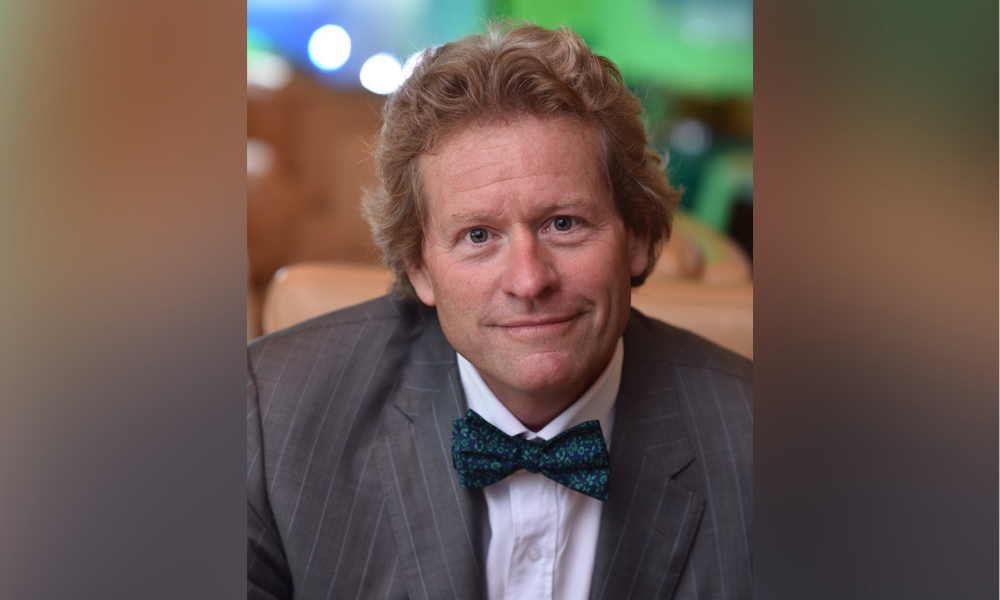 In many ways, Lawson Lundell was well-positioned to thrive during the pandemic. With its largest office in Vancouver, most of its lawyers have been in the office regularly other than the first few weeks of March 2020.
It has also benefited from a booming real estate market, fuelling its growth in Alberta and B.C.
Its Vancouver presence is one of the largest in the city, and it has deep roots in Calgary, the north (Yellowknife) and the B.C. interior (Kelowna).
In normal times, the firm changes its managing partner every three years. And that was the plan when Clifford Proudfoot was appointed six years ago, but normal times were not Proudfoot's fate.
When his first term was coming to an end in 2018, the firm grew very quickly in Calgary. Two large groups of lawyers from local real estate firm Rogers and Company and Burnet, Duckworth & Palmer joined at the time.
With such a dramatic change, Proudfoot says, "the feeling of the time at the firm was, no, we should keep the same leadership for a little longer to get these people here, get them settled. And so, I said, 'OK, well, I'll stay on. How long do you want me?'"
So, Proudfoot said he would do two more years, which would likely have happened had the world not changed in March 2020.
So, when the pandemic struck, the firm again asked Proudfoot to stick around to lead, "because you really don't want to have inexperienced new management when you're really dealing with this kind of crisis."
Proudfoot was born, attended law school, and began practising as a criminal lawyer in Manitoba. However, his wife, who he met when he completed his master's degree at Cambridge, wanted to settle in Vancouver. So, Proudfoot used his transferable skills and joined Lawson Lundell's litigation group, focussing on environmental regulatory law.
"The firm had a very vigorous natural resources practice," says Proudfoot. "And there were lots of instances where our clients were being charged with regulatory offences, like Fisheries Act offences, and worker health and safety offences. And that's criminal procedure, and I knew criminal procedure. And so, it seemed to be a bit of a natural slide for me to start doing that sort of stuff."
Fast forward to 2016. With many years of practice under his belt and experience on the firm's executive committee and leading the litigation group, the firm selected Proudfoot to lead.
Having studied math, the financial planning part of his role appeals to Proudfoot. He says the other essential element is "keeping the army together," which he has had lots of opportunities to put to the test with the firm's growth and pandemic crisis management.
Barring any other significant events, Proudfoot's role as managing partner will end next year.
However, Proudfoot cites several initiatives that are just getting started at the firm. He was excited to announce a "work from anywhere" policy for associates to allow them to work entirely remotely for a few weeks every year. This program would allow them to visit other locations without using vacation time, which Proudfoot says was inspired by a large institutional client with the same policy.
The firm is also proud to say that every member of the firm is fully vaccinated after implementing a mandatory vaccination policy in September 2021.
"We expected everybody to have a first dose by October 1 and their second dose by November 8," says Proudfoot.
More fundamentally, the firm continues to improve its diversity, with Proudfoot acting as the chief inclusiveness officer. Like many large firms, Lawson Lundell reports its gender balance — 56 per cent of its associates, over 45 per cent of its lawyers, and 37 per cent of its partners are female.
For visible minorities, the firm does not publicly report the numbers, but Proudfoot says the firm's "overarching goal is to reflect our community.
"We live in very diverse communities, Vancouver Calgary, even. … We should have lawyers that are from those" communities.
As for Lawson Lundell's growth, Proudfoot anticipates it will continue in all of its offices. Over his term, the firm has grown by approximately 80 per cent, and Proudfoot expects that rate may increase because "people are getting more used to dealing with the pandemic."
The firm has no current plans to open new offices, but Proudfoot says, "that's always on the table for us." In addition to the real estate group, he cites the banking and corporate groups as significant growth drivers, and litigation is a "constant hum."
When the pandemic hit, it was a massive test for Proudfoot and his firm. In hindsight, it was not only a challenge they had to get through, he says. It was one of the firm's finest moments.
"The partners at the shop were magnificent in March of 2020. We had our biggest month ever. Everybody just leaned in and pulled like they've never pulled before. And so, we just smashed all records that month in terms of just doing the work and getting it done."
Clifford Proudfoot is a judge at this year's Canadian Law Awards, which recognizes the nation's leading law firms, in-house legal teams, individuals, deals and cases over the past year.