As gender roles transform, the evidence shows the wage gap in Canada remains significant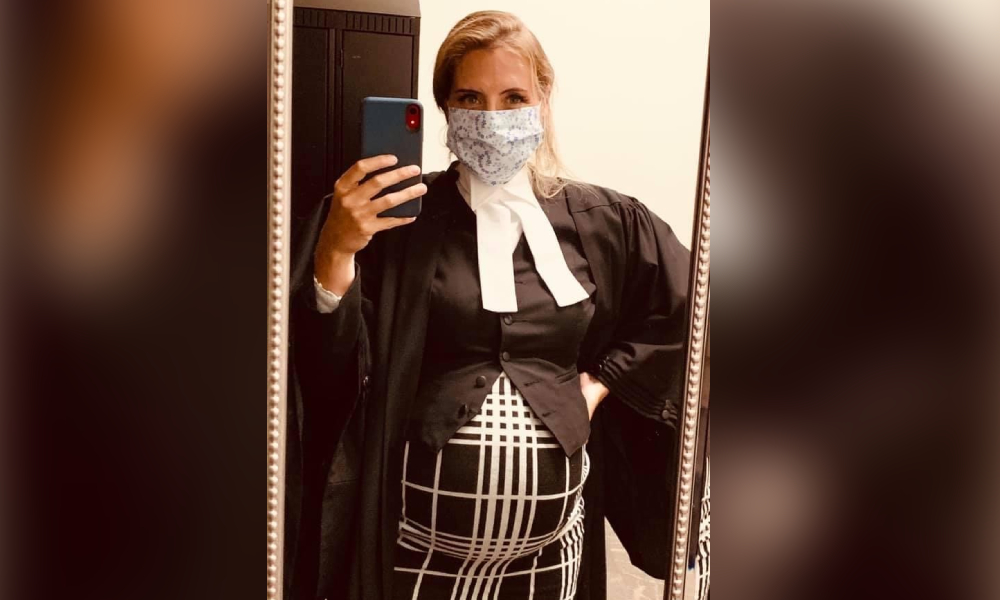 Over the last 70 years women have successfully asserted themselves into the Canadian work force. In 1950, only 21.6 per cent of women from ages 25 to 54 were working. In 2015, that number was 82 per cent, according to Canadian Women's Foundation.
But as gender roles transformed, and generations of women have been expected to earn a living, the evidence shows the gender wage gap remains significant.
Persisting inequalities
The United Nations expressed its disappointment with Canada's "persisting inequalities between women and men," in 2015.
Meanwhile, the Human Rights' Committee's sixth periodic report of Canada found the gender pay gap disproportionately affects low-income, minority and Indigenous women, and was particularly pronounced in Alberta and Nova Scotia. The committee also took issue with the inconsistency in equal pay legislation, which differed by jurisdiction and between the public and private sector.
Adding to this, Statistics Canada in 2018 found women made 87 cents for every dollar earned by men. This disparity amounted to $4.13 less per hour ($26.92 versus $31.05). The different distributions of men and women across industries and occupations explained $1.85 of the gap, another 38 cents were accounted for by women's higher rate of part time work and the remaining $2.62 was unexplained, said Stats Canada.
Women from marginalized groups faced an even wider disparity, Stats Canada found in its 2016 Census. Indigenous women, on average, made 35 per cent less than non-Indigenous men, racialized women made only two-thirds what was paid to non-racialized men and newcomer women made 29 per cent less than non-newcomer men.
Legal profession not immune
Robyn Doolittle's reporting for the Globe and Mail has recently shown the legal profession is not immune. In February, Doolittle reported that female equity partners at Cassels Brock & Blackwell LLP made 25 per cent less than male partners, each of whom on average made $200,000 more per year.
A 2020 study of women in-house lawyers, by the Counsel Network and the Canadian Corporate Counsel Association, showed they earn $19,000 less than their male counterparts. The survey of 1,141 in-house counsel in Canada revealed the average base salary for men was $177,000 and $158,000 for women. The study also showed the disparity had not improved since 2018, the last time the survey had been conducted.
Three areas wage gap is reflected in legal profession
Jodie Primeau, of Deep River, Ont.'s Primeau Law Professional Corporation, says the gender wage gap in the legal profession is reflected in three areas.
Gender wage segregation is the first. Jobs predominantly filled by women – "pink-collared jobs" – tend to be assistants, receptionists and clerks. People are socialized to believe these roles are appropriate for women, says Primeau.
"Those pink-collar jobs are vital to the running of a firm," she says. "If you have a weak receptionist, an assistant who isn't professional, or a clerk who isn't organized and quick-thinking, your practice is quickly going to go into the ground."
But their cruciality is not reflected in their paycheques. On average, people in these "pink-collar" jobs make little more than minimum wage, says Primeau.
"In addition, these pink-collar jobs don't have any type of holistic compensation. There's rarely a benefits package. There is too often no insurance. There isn't any type of incentive for continuing professional development."
But the hours are demanding, which can prevent them obtaining different qualifications and moving into a white-collar job – a different type of glass ceiling, she says.
The second way the wage gap is demonstrated is in how firms treat female lawyers, says Primeau. In larger firms, women are often given tasks that hold less value for career blossoming and promotion: research memos rather than important files, for example. This is perpetuated by affinity bias, as those at the top – usually men – choose for their protegés those who remind them of themselves.
The fact that women are socialized to assume a supportive role, may lead to them being assigned to tasks that have less to do with the law and more to do with supporting senior colleagues, she says.
Women are also socialized to avoid appearing aggressive, rude or cutthroat, and there are consequences for being perceived that way, says Primeau.
"In order to not to not rock the boat, they very well may avoid asking for that pay-raise or avoid really pushing for a big file."
The third way Primeau says the wage gap reveals itself is in how clients recognize the worth of female practitioners.
This is demonstrated by an accidental experiment that went viral in 2017, she says. After inadvertently signaturing his email with his female colleague's name because they were sharing an account to work on a project together, Martin Schneider found his clients to be unusually difficult. He had to work much harder to satisfy them because he was required to explain and justify every single thing he did.
"When I send an invoice, when my female colleagues here send invoices, it's regular that we're getting calls to explain, line-by-line, everything that we've done," says Primeau. "Whereas with the male colleagues that I've worked with, this happens less often. I don't think that it doesn't happen. I think it just happens less often."