He always knew the profession needed to change but the pandemic just convinced everyone else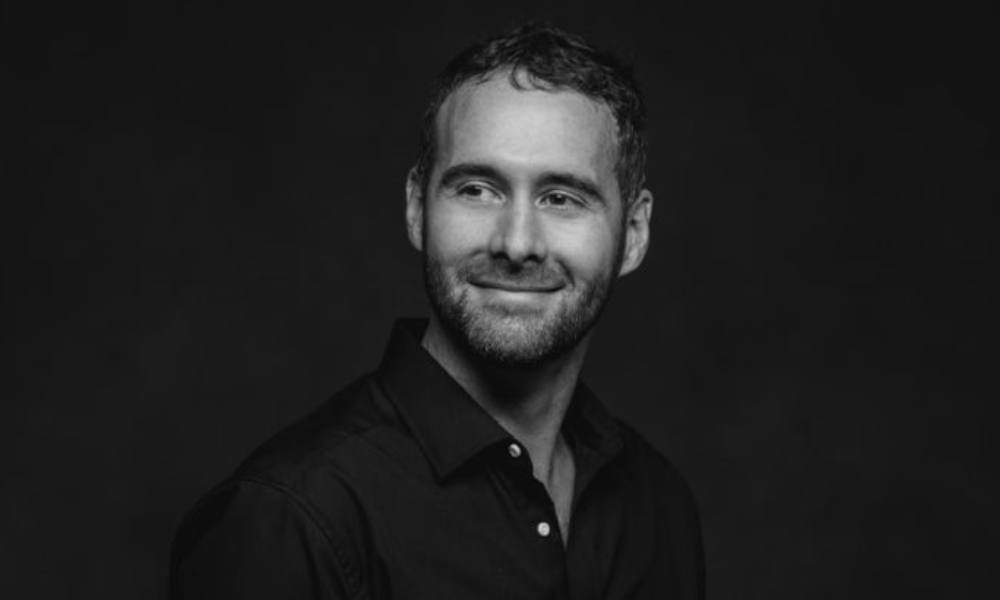 Paul Saunders has never seen legal training as a guarantee of stability. Even before he started his undergraduate degree, he knew the legal profession was bound for significant disruption.
Saunders recalls speaking with several lawyers more than 20 years ago when he was considering the law who told him that the practice of law and the role of lawyers was changing.
Because of this uncertainty, Saunders decided to take a practical business degree for his undergraduate and then do an MBA, "as a backup just in case it didn't pan out with law," he says. Throughout his pre-law studies, he also did co-op placements that involved working on technology, databases, project management and process improvement. After his MBA, he worked as a financial analyst at a bank in Toronto.
While things did pan out for Saunders after he returned to Nova Scotia and graduated from law school in 2007, his backup planning came in handy as well. While he started as a corporate associate at Stewart McKelvey after articling at the firm, he was not satisfied sticking to a traditional role. He quickly gained the reputation for being the techy lawyer who used technology and project management to streamline processes for all of the firm's practice areas.
When new CEO Lydia Bugden took over at Stewart McKelvey and Saunders was a newly minted partner, his part-time passion for process improvement turned into a full-time role. Saunders had worked closely with Bugden on the massive Sobeys/Safeway deal as an associate, and that work had involved a lot of project management and technology.
So, Saunders says, he and Bugden "started having some conversations about the need for our firm to be able to look to the future and prepare for the evolving nature of the industry." He then became "practice innovation partner" in 2016. "When we first embarked on this journey six years ago, the idea of having a full-time innovation lawyer was still a pretty new concept."
Saunders then used his backup plans to plan for his firm's future. "I felt that utilizing my background and in all these other disciplines and merging the practice of law with the innovation side of things was the right choice for me at that time," he says. "But it wasn't an easy decision by any stretch because I was very much happy [with] what I was doing."
While his firm was in many ways ahead of the game in 2016, Saunders drew inspiration from American law firm trends. He attended a Legal Marketing Association practice innovation conference in Chicago that got him "energized about the prospect of actually taking on a full-time role to focus on process improvement, project management and . . . technology."
But getting at the root of the issue, Saunders and Bugden soon realized, meant going beyond implementing technology. "I'm still working with process improvement [and] project management technology, [but] we're also looking at the creation of a financial dashboard system [and] trying to gain insights into patterns and trends in our data to inform decision-making. We're looking at improving our partner compensation system and aligning the rewards and incentives to act in the firm's best interest in the long term."
In other words, Saunders' job wasn't just about introducing lawyers to shiny tech toys. It was about doing the difficult work of changing lawyer behaviour and compensation.
"It's not just about implementing a new system, rolling out new technology, streamlining a process; it's about how do you get people to buy in? . . . If you are billing on an hourly basis, and you're reducing your revenue at the same time as you're streamlining your processes, you need to have alignment in the incentives. And so, over time, that just incrementally became a bigger part of my job."
While Saunders spent the next few years preparing his firm for the future of law, no one would have predicted the future would come as fast as it did in early 2020.
When COVID hit, it forced his firm to go even deeper and address its most important priority: its clients.
When his firm first started to tackle changing its internal processes, Saunders says, "our thinking was let's look at different practice areas. Let's look at our mergers and acquisitions, residential real estate, insurance defence and labour employment, and try to create internal systems and processes to streamline the way that we do work. This shift started happening before COVID, but [it] was even more enhanced during COVID, of focusing on client needs instead."
Saunders says COVID created a new sense of urgency for the change he knew needed to happen, and with the typical ways of reaching out to clients gone, such as cocktail parties, lunches and dinners, it forced his firm to dig into and anticipate its clients' needs even more.
"We're going into client organizations and working with them and their internal stakeholders, and our own lawyers and staff, and mapping out their internal processes and looking at opportunities to help streamline what they're doing internally."
As the pandemic was unfolding, Saunders' title also changed to "chief innovation officer." He hired two associates to join his team of developers and document automation specialists. And, although a lot of his job is about change management and understanding clients, he gets excited about the new tech toys his firm uses as well (see sidebar).
Saunders describes the pandemic as "a jolt to the system" like the 2008 financial crisis.
"We were ready. We're well positioned to be able to seize these opportunities."
While he still doesn't assume anything in the legal profession is permanent, the good news is that, with the pandemic, neither does anyone else anymore.
PROFILE
Name: Paul Saunders
Chief innovation officer and partner, Stewart McKelvey, 2020-present
Practice innovation partner,
Stewart McKelvey, 2016-2020
Partner (Corporate/M&A),
Stewart McKelvey, 2015
Associate, Stewart McKelvey, 2008-2014
Articled clerk, Stewart McKelvey, 2007-2008
Financial (Profit & Loss) analyst, TD Securities/Toronto, 2003-2004
Technology toys for lawyers
While Saunders says communication with internal stakeholders and clients is a vital part of his job, he does get excited about the legal tech his firm has implemented or tested:
Closing Folders legal transactions platform
DocuSign electronic contracts approvals
Microsoft Teams communication and video-conferencing platform
TitanFile secure file sharing and client collaboration platform
Alexsei legal research memos generated through artificial intelligence