Recruiters reveal how to deal with layoffs —but say not all lawyers should fear pay freezes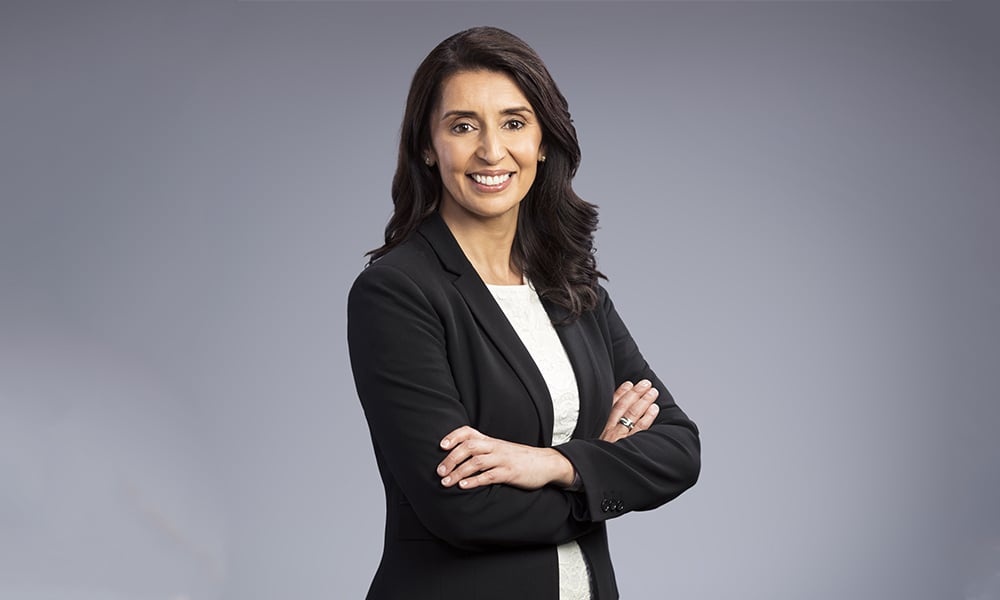 News that major law firms would cut salaries or lay off staff in the wake of the COVID-19 pandemic does not mean that the entire legal job market is on hold, say industry watchers.
But a ramp up in 2019 associate hiring, the air coming out of the cannabis market, and a lack of freelance opportunities have set the stage for some of Bay Street's struggles, career coaches, mentors and recruiters say.
On April 5, the Globe and Mail reported, "Major law firms conserve cash by cutting lawyer salaries." The article raised questions about whether smaller firms, or those outside the financial district, would follow suit.
The initial shock and scurry to get lawyers working from home was the main focus of firms in the month of March, with only a few small firms announcing temporary layoffs or wage reductions, says Dal Bhathal, managing partner of The Counsel Network.
"Now that a couple of Bay Street firms have made this move [of cutting pay], does it mean that every firm is going to follow suit? I think firms are looking at this very closely, as they should be. Because the important thing to remember is that we are in this for the long term. You do want your executives and managing partners to be looking at all the steps they might need to take, with a view toward preservation of the whole. It's to make sure you don't need to let people go. And that's where the focus has been," says Bhathal, who does legal recruitment and talent management both in Toronto, and in offices across Canada.
"For April, given the work that's in play, given the work that's completed and the invoices that are out, we'll see which clients are paying . . . . Firms will take different measures, and this wage reduction is the first that came out among the bigger firms."
Deborah Bottineau, district director at Robert Half Legal, says she had not seen or heard of any law firms cutting pay, and says "law firms are mostly on a hiring freeze as they manage changes from COVID-19, specifically as they try to navigate new remote work arrangements for their staff.
"On the other hand, we're seeing in-house legal departments continue to hire and post jobs, mostly looking for contract lawyers and corporate law clerks," says Bottineau. "Interestingly, many of the legal candidates are experiencing a sense of shock, understandably, and as a result we're seeing a lot who are hesitant to even interview or make a career decision amidst so much uncertainty."
After a hiring spree last year, associates (who may be salaried rather than paid through a partnership draw) may have gone into 2020 expecting a pay raise, rather than pay cuts, notes Malik Martin, partner at Rueters LLP who offers mentorship to younger lawyers. While a handful of firms have vowed to avoid layoffs, some associates are quite concerned about their workload or whether they will have work in a matter of months or into next year, Martin says. The lack of in-person meetings in the PATH — a networking hotspot for young lawyers in Toronto — has also cooled some of the normal chatter on Bay Street, he says, with some young lawyers worrying about the mental health implications of social distancing.
Bhathal concurs that there is a palpable sense of anxiety when lawyers focus on headlines heralding layoffs in firms in the U.S. or UK, for example. But, she says, early career lawyers should not let anxiety about which firms are cutting pay now be a reason to alter their long-term career plans.
"Right now, there is a lot of uncertainty. Looking to go elsewhere is tough. There are searchers or legal firms that were looking to hire and told me to put things on hold," says Bhathal.
"There is still hiring taking place in certain areas. If you are looking to make a move, it shouldn't be a knee-jerk reaction to what's happening right now. How is that going to fit into your longer plan?"
Martin also notes that front-line lawyers, such as those working with the incarcerated, are likely experiencing the pandemic quite differently than corporate lawyers.
Bhathal says areas of law that have remained busy include labour and employment, restructuring, refinancing, tax, personal injury, family law, and wills and estates. Lawyers specializing in regulatory issues may also find their workload is heavy with companies pivoting their supply chains or exporting to countries they haven't before, Bhathal says.
On the other hand, firms who work with capital markets, particularly cannabis companies, may find work has slowed as the pandemic continues, Bhathal says.
When the economy re-opens, she predicts labour and employment, corporate mergers and acquisitions, construction, and municipal and planning firms may be the first to see business-as-usual return.
"My advice to junior candidates is: Don't be driven so much by specific practice areas, thinking 'I've got to jump there, I've got to go to a smaller firm or a larger firm," Bhathal says. "What do you enjoy doing? What are you passionate about, is there a particular area? Do you enjoy working in smaller teams? If you are very early in your career, it's technical skills you need to get — that will shape where you go, longer term. As we come out of this, there will be areas that are busy that are aligned [with your interests]."
Martin says that despite the stress wrought by the pandemic, lawyers still have opportunities to stay connected to their networks via online resources offered by the likes of the Advocates' Society and Canadian Bar Association. Indeed, with firms turning to technology to implement working from home, it can be an opportunity for young lawyers to show their tech savvy and help out their colleagues.
Amy Grubb, a sole practitioner and who offers career coaching for other lawyers, says that with more lawyers at home, LinkedIn has become an increasingly useful way to connect with colleagues and look for work. Grubb often picks up freelance contracts for corporate firms — a model that is more common in the U.S. than Canada, but may be an interesting option for lawyers who do find themselves laid off, she says.
"If you've just found yourself laid off or if your employment has been terminated — using the severance as a buffer — if really you want to go solo you can give it a go now. If you are working remotely, which everyone is now, you aren't paying for a lease, you're not paying employees," says Grubb.
"I don't have staff, my biggest expenses are insurance and law society fees. It's not that it's expensive to go solo, you have to get word out that you've started. The best way to do that is through social media right now."
Grubb says that she's talked to lawyers who are ashamed of being laid off — but that they shouldn't see it as a black mark on their records, since it reflects the economy as a whole, not their skill as lawyers.
"There are so many people who have been laid off. Try to not take it personally — try to dust yourself off moving forward. You can use this time to really do some work and figure out what it is you really want to do in life and with your career," says Grubb.
"The lawyers I know are really amazing at reaching back and helping out the community — especially younger lawyers. If you are unsure, if there's a practice area you're interested in, or a person you look up to, I suggest reaching out and asking questions . . . especially right now, people have extra time on their hands, and I've seen a lot of really great mentorship relationships happen."
As for those worried about pay cuts, Bhathal notes that temporary salary reductions can keep more people employed long-term. It's a problem if leaders are not staying on top of business forecasts, she says, even when it leads to the excruciating choice of letting a team member go.
"We do need to look at this as a long game. The reasons why some of these steps are being taken, and will be taken by other firms, is for the greater good. I've yet to, in my career, come across any managing partner who doesn't say the hardest part of their job is making decisions like this."