Sylvie Bourdon on adapting to support government initiatives during the pandemic crisis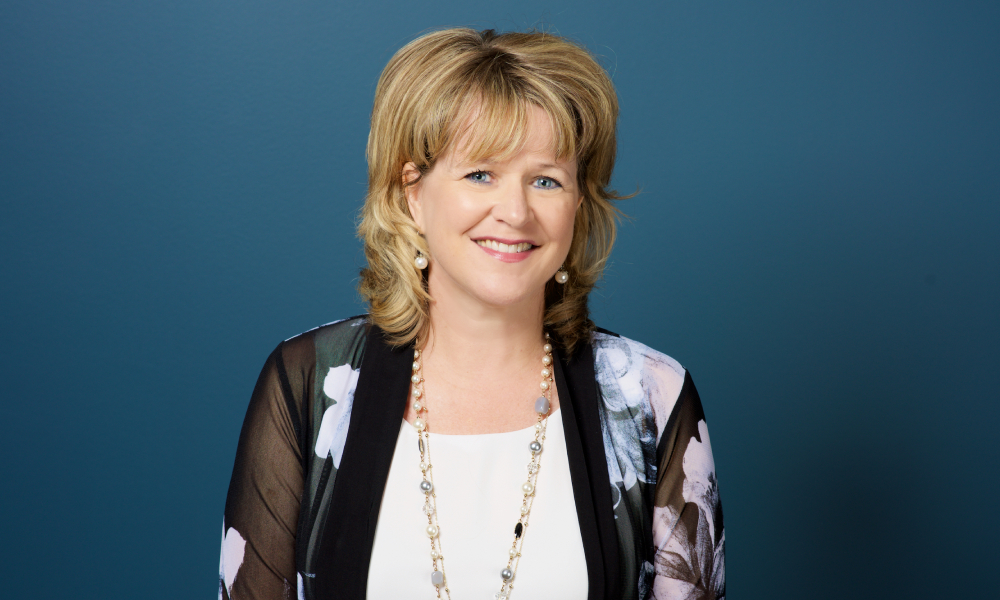 Canada Mortgage and Housing Corporation has been working closely with the Government of Canada to support individuals and businesses facing financial hardship as a result of the COVID-19 pandemic crisis.
CMHC's legal department has taken a lead role in supporting the development and delivery of the federal government's Canada Emergency Commercial Rent Assistance program, which offers relief to small businesses that are experiencing financial hardship during the pandemic.
The team managed all legal matters and document preparation surrounding the CECRA program, in addition to dedicating resources to the Insured Mortgage Purchase Program. Through the IMPP, the government agreed to purchase up to $50 billion of insured mortgage pools through CMHC, in order to provide financial institutions with funding so they can continue to offer loans to businesses and individuals during the crisis and attempt to stabilize the floundering economy and maintain a functional housing market.
"One of the main focuses of my team for the past few months has been to deliver all the initiatives the government is asking CMHC to implement and to contribute to the legal work for those initiatives," says Sylvie Bourdon, vice president, legal services at CMHC. "Whatever the government is implementing, that is our priority."
With an aspiration to ensure that everyone in Canada has a home they can afford that meets their needs by 2030, CMHC offers many solutions, such as reporting and operating agreement flexibilities and a loan payment deferral initiative to help alleviate some of the financial impacts on Indigenous clients.
Continuing with regular day-to-day business in addition to juggling the various government-mandated COVID-19 initiatives has been challenging for the legal department at CMHC, but the team has endeavoured to push the business forward and continue supporting the organization.
"Nothing really slowed down, so we needed to continue delivering what is expected with the regular legal business while at the same time having the ability to have people dedicated to the new initiatives," says Bourdon, adding that she aims to make sure her team is fully prepared to handle the regular day-to-day business and any new programs that could arise, while recognizing the need for work-life balance to allow the team to also manage the personal challenges of the pandemic.
"The team has been working very hard for the past few months with many of its members juggling various personal challenges throughout the pandemic, including managing child-care and homeschooling obligations in addition to workload, so our goal moving forward is to allow people to have more of a work-life balance while still delivering the work," she says.
A "Results Only Work Environment," which was introduced at CMHC some time ago, enabled the legal team to transition seamlessly to a remote working environment, as most employees were accustomed to working part of the time from home. Designed to create flexibility, the ROWE system allows employees to adjust their agendas to ensure that all expected results are delivered and to suit individual needs and personal commitments, rather than working from nine to five.
"Only results are expected," says Bourdon. "People were already empowered to work from home before the pandemic, so we were quite well equipped to deal with that."
Technology has enabled Bourdon and her team to stay connected while working remotely by using videoconferencing platforms such as Skype and Microsoft Teams, and through Microsoft's SharePoint file-sharing platform. New team members were also onboarded remotely during the early phase of the crisis, which presented additional challenges, but it has ultimately been successful, Bourdon says.
As the crisis evolves and normality starts to resume, Bourdon hopes to introduce new systems to enhance efficiencies at the organization.
CMHC aims to make housing affordable for everyone in Canada, by helping with:
Buying
Rental housing
Developing and renovating
Managing and maintaining
Data and research
Finance and investing
FAST FACTS ABOUT CMHC
There are 30 members of the legal team
CMHC is a Crown corporation, governed by a board
The corporation reports to the public and to Parliament on all operations
CMHC offers objective housing research and information to Canadian governments, consumers and the housing industry
CMHC's mandate, as defined in the National Housing Act, is to: "promote housing affordability and choice, to facilitate access to, and competition and efficiency in the provision of, housing finance, to protect the availability of adequate funding for housing at low cost, and generally contribute to the well-being of the housing sector in the national economy."