Stokes speaks about focusing on client industries and providing practical legal risk assessments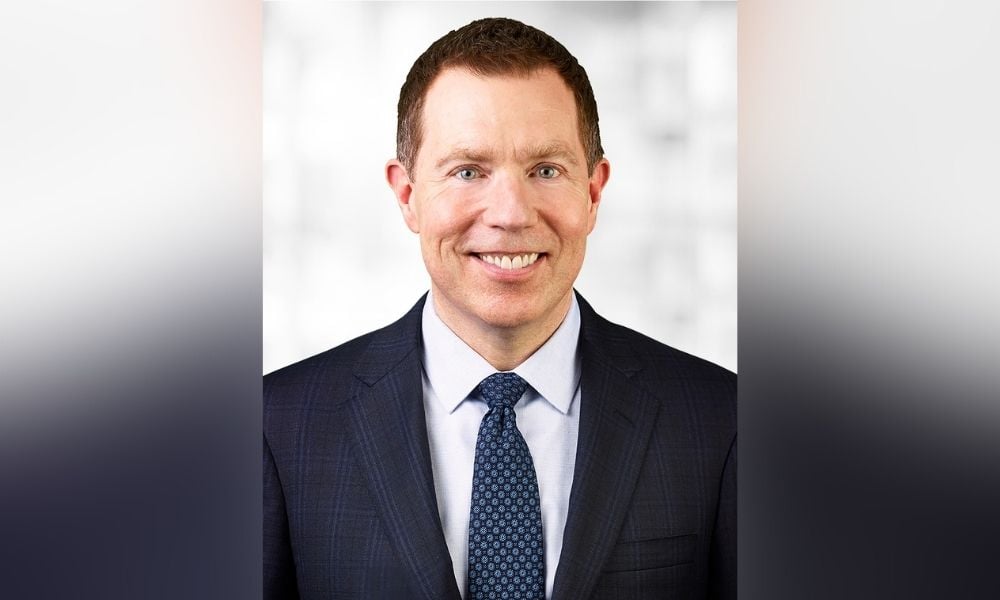 Congratulations on the win...
Thank you. We are very proud of being recognized. I think it's our client-focused culture that has allowed us to come out on top. When I first heard about the brand index, I wondered what it means. Now I know that they get under the hood and look at things like your bench strength, how you approach client service and the commerciality of your advice. They do that by speaking to a very large number of senior corporate leaders in Canada and abroad.
It's meaningful for us because we don't get to pick who they talk to. So, we're very proud to be ranked on top again, and we use each year as a learning opportunity because we get feedback and analysis as well. And we try to improve coming out of each round.
What kinds of insights have you gleaned from the report?
One of the trends we've seen is clients are placing a greater emphasis on practical advice.
A few years ago, the key differentiators between law firms were things like the personal relationships, responsiveness, and what type of specialized knowledge you might or might not have.
Those are now table stakes. Now, it's about how you can synthesize all of that and provide practical advice. With the pandemic on top of all of that, this has put us in a world with a different risk profile. There's still a lot of uncertainty out there.
How does your firm provide practical advice?
What's important is not all clients need or want the same thing. We've spent a lot of time focusing on and understanding industries. So, many of our lawyers, especially on the transactional side but even on the litigation side, understand the industries and the businesses really well. And that provides a lens to be able to give that practical advice.
It's something we've been working on for many years with our industry groups. Industry specializations have allowed us to do that in a nimbler way. If you see trends coming in other industries that might be similar to what a client is dealing with, being able to proactively tell them that you have dealt with it before or have colleagues who have dealt with it before goes a long way.
How do you balance providing specialized legal knowledge while keeping the client's industry in mind?
It's important because you have to know what's market in any particular industry. When you're doing your legal risk assessment, and you're providing the advice, you've got to also frame it in the context of what's happening in the market. It's being able to marry those two together to explain the whole spectrum of risks.
There are risks with everything. But if you don't provide context, it's really hard for someone to assess what risks they're prepared to assume.
How does that differing advice play out?
The advice you may give to an emerging company, or one that is in an emerging market, may be different than for an established company like a bank. They've got different stakeholders and risk tolerances.
What are the current market trends you are seeing in the industries you serve?
One of our strengths is [that] we cover a lot of markets and a lot of industries. We see the cyclical nature of many of those businesses. Energy is getting busy again, for example. We saw a lot of activity in capital markets over the last little while. From an IPO perspective, that's slowing down now, but other areas are picking up.
There are many uncertainties now. The pandemic was one thing, we now have the conflict with Russia and Ukraine. Supply chain issues are impacted by both COVID and the conflict.
What is happening broadly with your corporate group?
We continue to be busy on the M&A front, there's a lot happening. It's about understanding the clients and the markets and where consolidation is happening. Just being out there and talking to our clients, it's as simple as that.
What about litigation?
Disputes were there throughout the pandemic, but it was a bit of a bumpy road at first given what happened to the courts and going virtual. But once the virtual world got set up and got going, it remained very active. Now, it's going to be interesting to see how those matters proceed in this hybrid world.
What kinds of investments have you made on digitization and to help your lawyers participate in virtual proceedings?
One thing we are anticipating is that hybrid meetings are going to be the thing of the future, at least for the near term. We have the technology for all our boardrooms to be able to run hybrid meetings. We've also set up dedicated boardrooms for virtual hearings.
Even during periods where most people were at home, we were doing big trials, and a lot of court hearings here on site in case there were technology issues. Our IT team is here to make sure it runs smoothly.
Environmental, social and corporate governance (ESG) considerations must be a big area for many of your clients – how is Blakes organized to advise in those areas?
It's multidisciplinary, and it also depends on which letter you're focused on. The "S" is certainly a big focus these days on a whole bunch of fronts, rightfully so.
We've got a multidisciplinary team looking at ESG issues. And that's from capital markets to transactions to pension funds. You name it, it's impacting everybody.
What about internal innovation?
We're in the process of updating our systems and our approach to information governance, including the rollout of a new document management system. So that is a very exciting thing for us. We used the opportunity of the pandemic to digitize many of our records. We had staff, who were underutilized because we weren't hosting boardroom meetings, help us digitize documents.
We're always looking at new ways of doing things and implementing new technologies. So, we're doing that across our admin teams, as well the lawyer interfacing type tools. A big focus will be on collaboration, making it much more efficient.
What about diversity and inclusion?
It is something we have regular conversations [about] with many of our large clients, both about internal programs and some programs we do in collaboration with clients to support D&I initiatives.
One of the key internal areas is the expansion of our affinity groups. What's great is those groups are being formed at the grassroots and are being built out by each of those communities with the support of the firm.
They're very positive experiences, both for the groups and as a learning exercise for everyone at the firm. This idea is not new though. We've had affinity groups for decades, starting with Women@Blakes and Pride@Blakes. And then more recently, we've had Black@Blakes and many more.
Is there anything else happening at Blakes that you want to highlight?
We're very proud of the fact that we are the first Canadian law firm to sign on to the Mindful Business Charter. It's about removing sources of unnecessary stress. It goes to something we've always believed in but became critically important during the pandemic. The bookends of your day disappeared both from the client perspective and for our lawyers and staff. It's just finding ways to work more efficiently and to allow people to have that break between work and personal time.
*Answers have been edited for length and clarity.
Bryson Stokes is a judge at this year's Canadian Law Awards, which recognizes the nation's leading law firms, in-house legal teams, individuals, deals and cases over the past year.