Mentorship, culture are key factors in creating a firm lawyers love to work for, our survey shows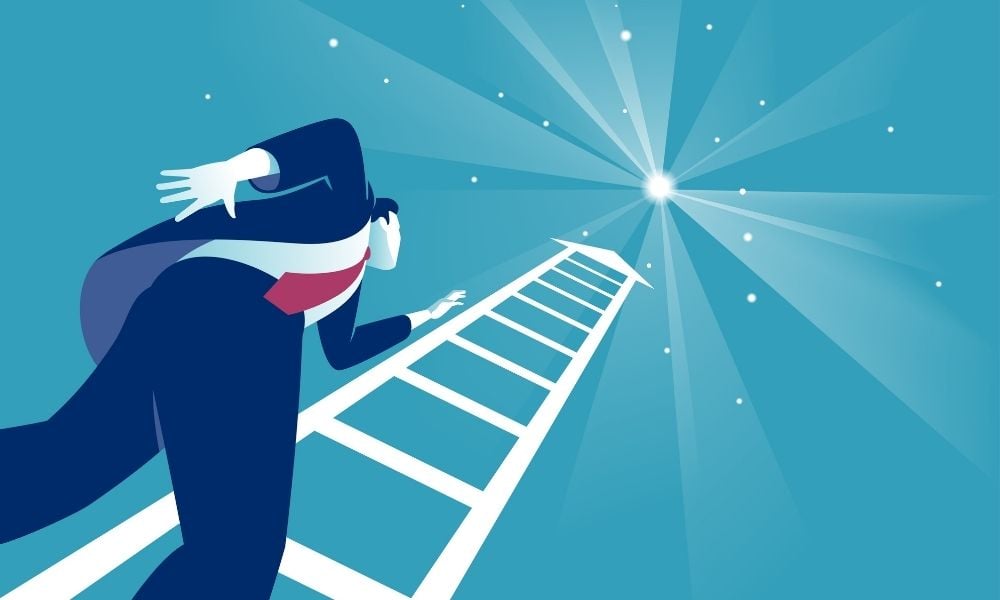 Times have changed when it comes to workplace culture in a law firm. Generally, they are more diverse in gender, race and religion — though most would admit there's still a long way to go. And young lawyers joining a firm are far more willing to spell out what they are looking for when it comes to staying there for the long term.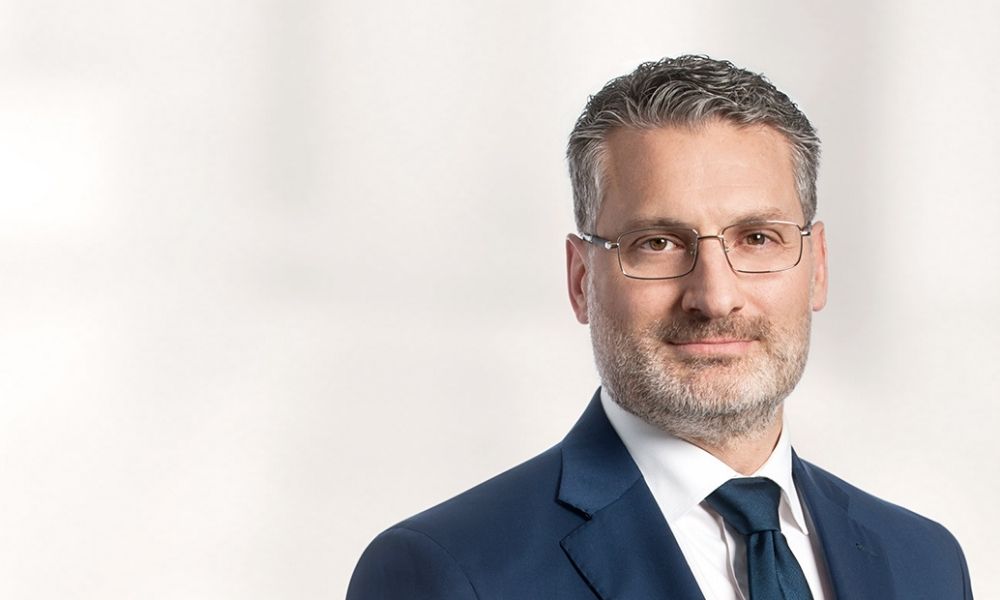 "What I find is that the younger generation is a little less loyal — and I don't want to say that in a negative way," says Dario Pietrantonio, a partner with the longstanding intellectual property firm ROBIC, S.E.N.C.R.L./LLP based in Montreal. "What I am saying is that the up-and-coming generation of lawyers always have their eyes open for different career paths," he says, and they want to be clear about the cases they will work on and the mentorship they will receive. They are also "more cognizant of quality-of-life issues such as workplace flexibility, and the importance of family and friends as a key part of a successful career in law."
By recognizing these trends, ROBIC has developed a workplace culture admired by those who work there. Among the comments about ROBIC, one employee says: "I have been with ROBIC for several years now and I think that the firm's greatest strength is its ability to adapt; ... there is room for new ideas, new needs, and the firm is evolving with us." Another lawyer at ROBIC describes the firm's openness "to new ideas, new projects, new initiatives."
Gauging the temperature of employee satisfaction
The key to aiming for a five-star workplace involves figuring out what employees think and how they may react to new policies.
Robin Lockhorst, the managing partner at McLeod Law LLP in Calgary, says that the first simple test is whether employees in a firm are "engaged and communicating." If not, there might be a problem. "Silence is not a good thing, as it means employees are likely disengaged," he says.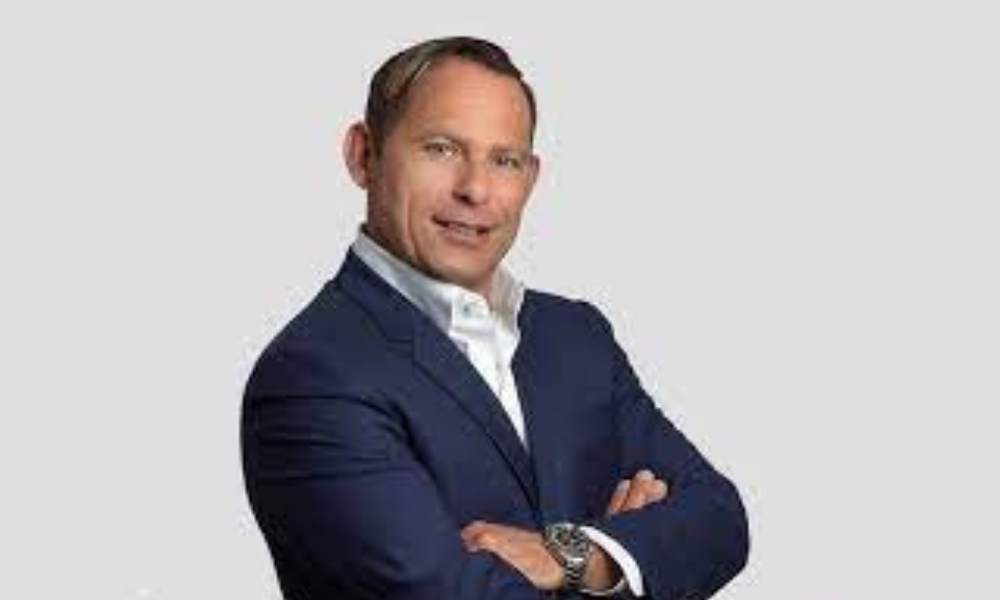 But beyond taking stock of the general sense of engagement, Lockhorst says any firm that aims for becoming a five-star workplace must find more deliberate ways of figuring out if employees are happy. "It's not enough to sit back and just try to figure out the temperature of the water. You actually have to use a thermometer."
As a result, McLeod conducts regular surveys, holds meetings with staff, and regularly schedules town hall meetings where people can ask questions and can expect answers from the firm's executive committee. "We try to use a very deliberate and active way of assessing things related to workplace satisfaction," he says.
Thanks, at least in part, to McLeod's willingness to listen to employees, the comments employees gave in our survey all highlight the desire to focus on employee satisfaction. They range from "very good culture, reasonable expectations" to "encouraging autonomy and creativity." These qualities have helped create, as one lawyer wrote, "a strong culture of collaboration."
The importance of mentoring
One of the most important topics that comes up, especially with younger lawyers or recent graduates coming on board, is the level of mentoring that a firm provides. John Russo, the managing partner at Mississauga-based Pallett Valo LLP, says, "they want to understand where they will fit into the organization; they want to know the mentoring opportunities." He adds that "I don't want them to come off as being aggressive or pushy. I just think they want to get a sense of how we're going to help them progress in their career."
Russo's colleague, Anne Kennedy, partner of risk and practice management at Pallett Valo, agrees: "Young lawyers are looking for expertise and mentorship; they're looking to develop."
Kennedy adds that her firm has a formal mentoring program where they pair senior counsel with a recruit. Generally, they are not in the same practice area, she says, "so if they are in litigation, say, we'll maybe team them up with someone in real estate." The idea is to develop "cross-departmental experience." In addition, Kennedy says that in the pre-COVID days, there was a lawyers' dinner once a month, where they brought food in, and everyone had a more informal chance to get together and know each other.
The hope is that as COVID-19 numbers drop and more people are vaccinated, there will be a steady return to such practices, Kennedy says. She adds that she did a feedback survey on the mentor program "because I was worried that it had kind of fallen by the wayside during COVID." To her surprise and pleasure, she says, "I found out it was doing just fine." Mentors and mentees have found creative ways to get together, like going for walks outdoors or picking up a coffee together. "People made it work, despite the pandemic, and that is a good thing."
The proof that Pallett Valo has the makings of a five-star firm are comments in the Canadian Lawyer survey that reflect a happy workplace culture, such as: "Very strong workplace culture. Welcoming to all lawyers with ample opportunity to engage with each other, even during the COVID-19 pandemic. Strong feeling of belonging and working together on common objectives and ensuring we pull together to meet client needs."
Being well compensated — in more ways than salary
Dale Orlando, a principal partner at McLeish Orlando LLP in Toronto, says there are no doubts that young lawyers joining a firm want to be well paid. And the small law firm, with 11 lawyers, is proud of the fact that it pays its second-and third-year lawyers "on a part with the big downtown Bay Street law firms."
The reason? "We want to attract the top talent, the top students in each class, and we do expect people to work very hard," says Orlando. Another reason is to avoid turnover, which can be "extremely costly," training young lawyers only to see them move on a year or two later, chasing higher pay.
"We found that over the years, the best way to retain people is to pay them well and to provide them with good benefits," says Orlando, noting that the firm has a retirement program that matches three per cent of a lawyer's salary.
But it's not just money and benefits, he adds. "Everyone wants to feel valued and appreciated," he says, in monetary and non-monetary ways, especially in finding ways to bring staff together. He notes that the team is eagerly returning to the pre-pandemic tradition of the firm's regular social events as well as a two-night event at Orlando's cottage. "It's just a way of showing how much we appreciate and value these people."
An essential part of being well compensated, Orlando adds, is feeling trusted to do the work that needs doing, whether in the office or from home or the cottage, for that matter. Orlando says that technology was already in place to accommodate the remote workplace, and the pandemic merely accelerated the speed of its adoption. "We want somebody who has been at the firm for a while, who has done quality work, to feel comfortable working at home if that is where they need to be," he says.
"We also want them to come in and be part of office culture, but our philosophy is to evolve with the times," he says. "It used to be that if you rolled into the office at 9 am, you'd be told: 'Hey, the partners have been here since 7 am.' Today, lawyers want to feel trusted to get the work done."
The attention given to making "work from home" work for both employer and employee was noticed by those taking our survey. Says one lawyer: "Providing us with the latest technology in the field that has enabled us to do our jobs smoothly, even through these unprecedented times, the transition to 'work from home' was effortless and effective."
We're all in this together — and meaning it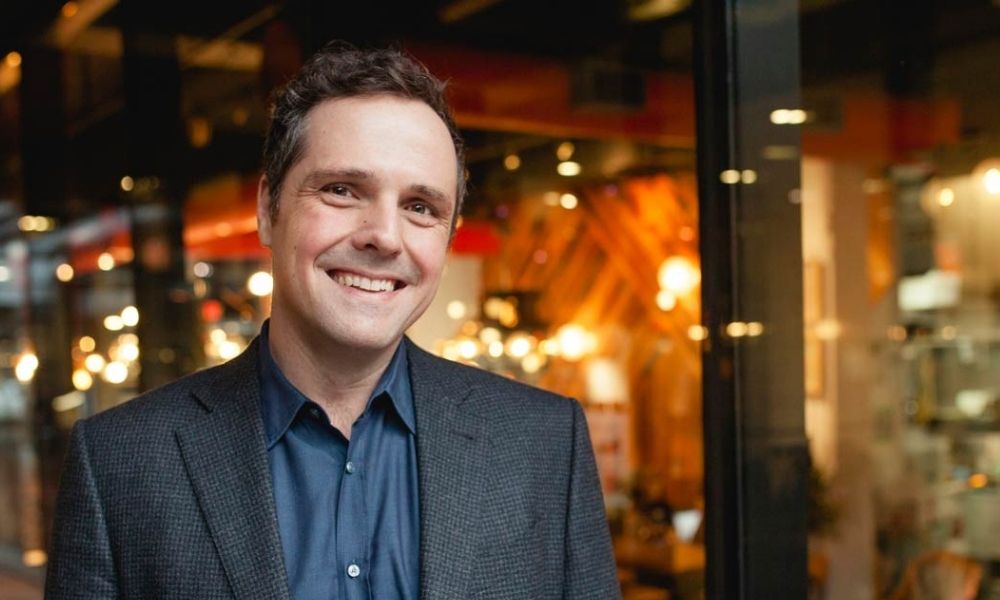 Rob Miller of Miller Titerle + Company in Vancouver says one of the "foundational" principles of the firm he co-founded is removing the social hierarchy between lawyers and between lawyers and staff. "It's an incredibly toxic way to approach your workplace if you let it infiltrate your organization."
So, for example, Miller says that rather than having a career path that involves perhaps being made partner after many years (how many years exactly is a number that he says keeps getting pushed out), his firm offers ownership stakes in the firm. It's a way of showing — and yes, it's a term that has been overused during the pandemic — that "everyone is in this together, and meaning it."
"It's a philosophical issue. We want a variety and a broad diversity of perspectives at the ownership table," Miller says. And rather than have a model where the firm distributes profits to the partners, "we want our model to be about reinvesting in everyone's future and making the practice better." While there are no partners at Miller Titerle, Miller says there are lawyers who are "principals," which he sees more as a "seal of approval" instead of a social ranking or caste system.
As part of its goal to create a non-hierarchical environment, Miller says, using weekly town halls (on Mondays) to roll out new ideas and gauge the reception. "It's for legal and non-legal people here, and they are generally pretty good at expressing how they feel, good or bad, and that's how we like it to be." He adds: "I think a lot of our core values speak to the importance of authenticity and communication, so we want to hear from those we work with every day."
Comments from our survey indicate that the staff at Miller Titerle appreciates what the firm's founders hope to achieve. When asked what they value most, they talk about "engaging all legal and non-legal staff in firm building and creating a mutually supportive team."
Still, Miller says the firm can't rest on its laurels, especially regarding future evolution. "I think any law firm that tells you that they're fantastic at sort of change management isn't telling you the truth," he says. "Change management is very difficult in a professional services setting. We've done okay at it, but we know there's more to be done."
Methodology
Canadian Lawyer asked law firms and lawyers across Canada working in a wide range of practice areas to comment on topics that relate to what makes a five-star workplace. Both types of respondents answered questions ranging from the basics of pay and the types of benefits offered (including bonus structure, vacation, case file distribution) to broader questions such as diversity and workplace culture. From this, we were able to identify what qualities make for a five-star workplace.
What workplace attributes are most important in an employer meeting the needs of employees
(1 least important, 5 most important)
Top 5
Strong management: 4.57
Dental coverage: 4.50
Bonus/incentive program: 4.49
Medical coverage: 4.48
Firm's reputation: 4.47
Bottom 5
Parental leave: 3.63
Time off for volunteering: 3.54
Files distributed blind, based on availability and skill: 3.50
Sabbaticals: 3.39
Pro bono opportunities: 3.17
What workplace attributes are most important to lawyers when looking for a firm
(1 least important, 5 most important)
Top 5
Firm's reputation: 4.65
Strong management: 4.49
Team culture: 4.49
Flexible work hours: 4.47
Firm has a strong client base: 4.53
Bottom 5
Autonomy when choosing cases: 4.07
Diverse partners/leadership: 4.06
Parental leave: 4.04
Files distributed blind, based on availability and skill: 3.88
Pro bono opportunities: 3.69