Mentorship, ability to grow, workplace culture are key factors lawyers look for in a firm, Canadian Lawyer survey shows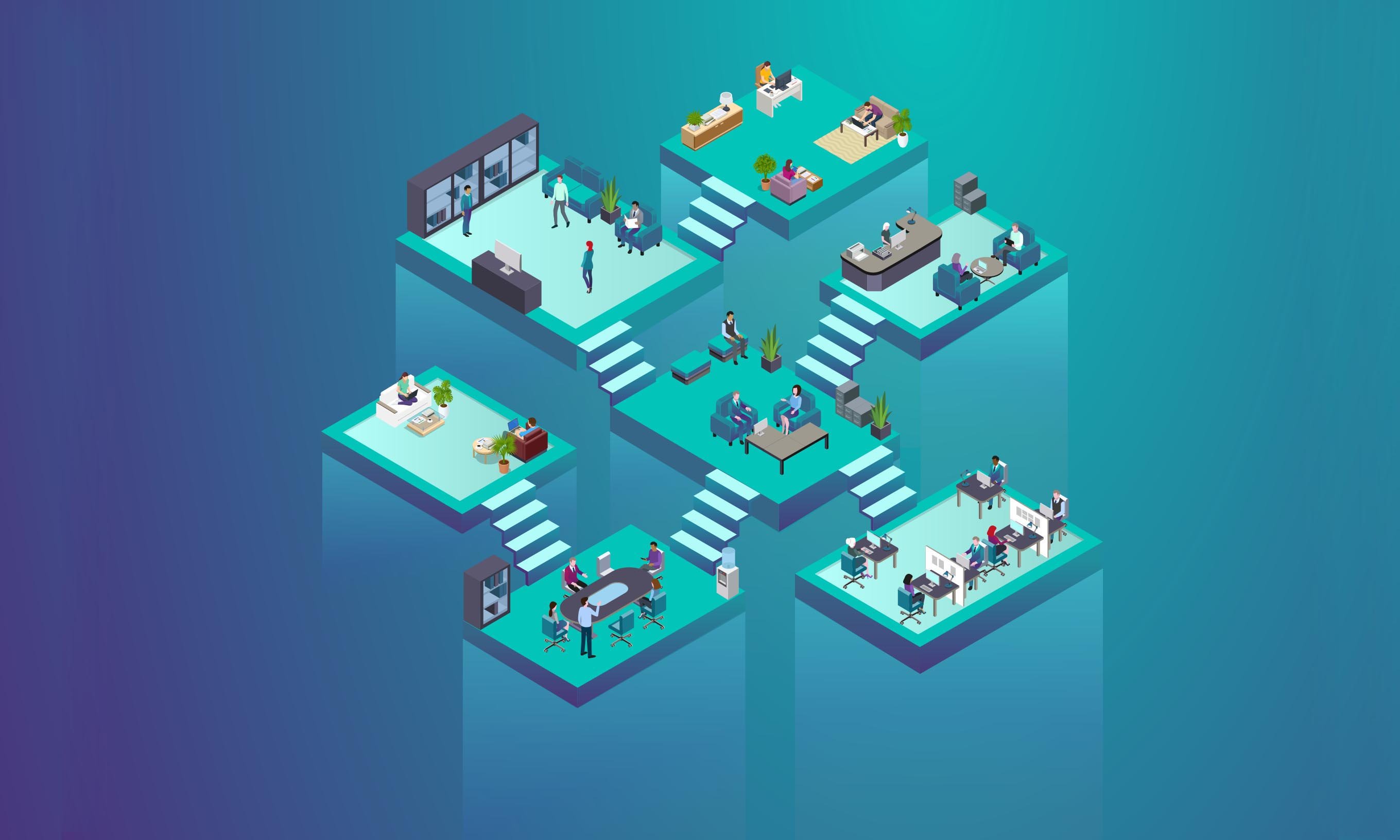 Aly Haji comes to practising law with an impressive background. Before graduating from the joint LLB/BCL-MBA program at McGill University, he was a pharmacist with a degree from the University of Toronto. He also went to Cambridge University for a master's degree in law.
Friends and colleagues, he says, told him that "with that kind of resumé, I could have gone to a big firm, I could have gone into consulting, I could probably have done whatever I wanted to."
As it turns out, what Haji decided he wanted to do is work at a small boutique firm, GlickLaw LLP, with three lawyers, including himself.
So, the question one might ask is: Why?
For starters, Haji says, it's the firm's culture. "It's really open to individual fulfilment as opposed to being profit driven."

Then there's the ability to spread his wings "and feel that I'm able to contribute to the running of the firm," he says. "It's really important to be able to make an impact on my workplace and be able to shape the way the work is done."
And, finally, says Haji, the firm has made him feel confident that there is room to develop there as a lawyer. "With every file that I build, with every kind of interaction I have with a client, I am doing things that would take many more years for an associate at another firm to do. I'm interviewing witnesses, talking to clients, negotiating with other lawyers."
In many ways, Haji represents what Canadian Lawyer's survey of legal workplaces discovered — that when assessing a firm's qualities, what most lawyers are looking for is a workplace culture that feels like a team and offers room for development.
Indeed, of the 419 lawyers who answered the question on what qualities are important "when thinking about how an employer can meet the needs of their employees," with "one" being not important and "five" being very important, 404 gave "team/workplace culture" a four or five rating. Likewise, a total of 375 rated "strong mentorship" as a four or five on the importance scale.
The good news is that, when asked how their firm fared on those qualities, employers were making the grade, our survey showed: 355 gave their employer a four or five rating on team/workplace culture and 319 gave a four or five rating on strong mentorship.
One female lawyer with a national firm in Ontario described her employer this way: "Fantastic files and clients; colleagues, both lawyers and non-lawyers, who are smart, dedicated and wonderful to work with; compensation not focused on billable-hour targets; and a growing emphasis on diversity and inclusion."
On the other hand, those who responded said their firms could do better when it came to diversity among partners and firm leadership and how case files could be distributed more evenly, based on availability and skills.
Here's how one male lawyer at a national firm in Ontario put that last point: "Allocate work better — as a lawyer practising in the general corporate group, being a team player and assisting in all areas of the corporate group sometimes means you get stuck doing tasks/files you don't want to do, whereas others who are less of a team player don't end up having to do such tasks."
A female lawyer with a global firm in Western Canada said she'd like her employer to "enforce an expectation of collaboration and consultation in decision-making to take advantage of all lawyers' unique skillsets, rather than concentrating power and decision-making in the hands of a few." She went on to say that "measurable metrics" should be developed for valuing non-billable contributions, recognizing that it is important to have "connectors" and "builders" as well as fee earners to provide the best services to clients.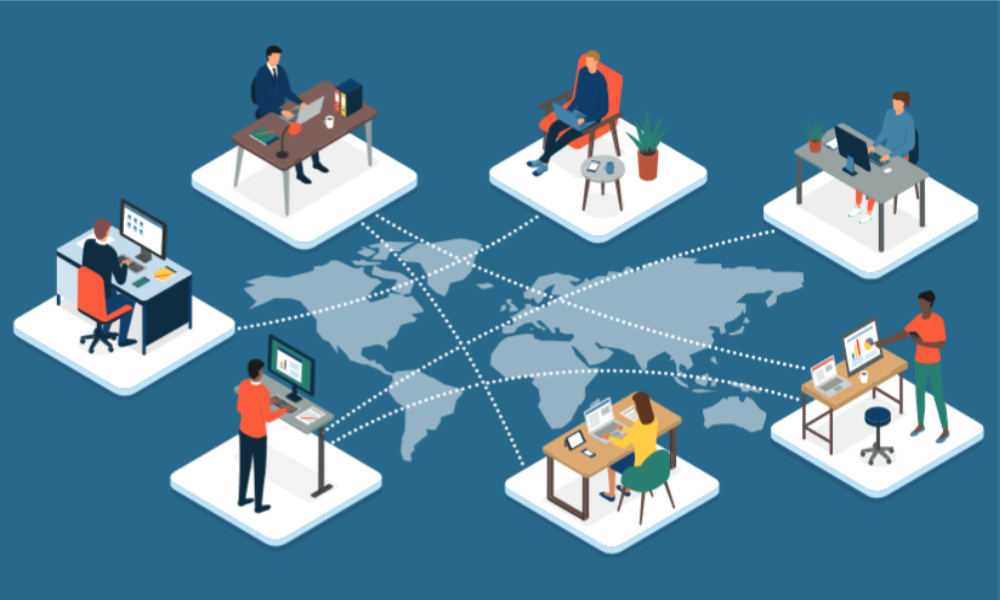 Our survey also pointed out some clear differences depending on age. Lawyers under 29 ranked their firms highly on reputation, strong management, competitive salary and professional development; those over 61 rated their firms highly on team culture, support staff and technology, autonomy on choosing clients and bonus opportunities. And lawyers in mid-career gave positive marks to their firms for things such as mentorship, flexible hours and the ability to work from home and reasonable billable hours.
The survey also pointed to a gender divide — women ranked their firms lower on factors such as salary, professional development, bonus opportunities and the fair distribution of case files.
As a millennial, Haji says he is looking for "personal growth" at the firm. "It's not just about billing a bunch of hours, it's not just about making money, it's about being able to work at a firm that you can grow with."
According to data Haji collected as part of his law/MBA thesis on millennials' departure from private practice, he notes that law firms "need to adapt" to their younger-generation employees. Tellingly, millennial lawyers at law firms disagreed or strongly disagreed with the following statements:
A traditional law firm is the ideal work environment for millennials;
The reward structure at traditional law firms motivates millennials and is enough to keep them motivated throughout their careers; and
A millennial lawyer can find meaning and remain happy throughout a career at a large law firm.
However, Haji wants to be clear that his data do not show that millennials, contrary to some portrayals, don't want to work. "I think it's quite the opposite. I think millennial lawyers do want to work. They just want the context of that work to be more meaningful and that the meaning be more than simply its monetary value."
Sameera Sereda, managing partner at recruiting firm The Counsel Network, says there are three main factors in a workplace environment for which lawyers are looking. The first is the firm's platform. "Is the platform going to help me move my career forward? Am I going to build my client base? Am I going to have access to a certain file or certain level of mentor?"
The second factor, she says, and one that is becoming increasingly important, is whether the firm and its platform are progressive. "Are there progressive policies that include equity and diversity? Is the firm moving with the changing times?"
And the third factor, related to the second, is whether the firm is innovative. "By that I mean does this firm have the ability to move my career but not in a traditional way of going from associate to partner? And, if it does, is it a path that will allow me to do meaningful legal work?"
Haji takes the need to rejig the traditional partnership model a bit further. He calls it a "deferred gratification model where you put in a crazy amount of hours on the front end, hoping that, at the back end, you will become a partner and get to be part of profit sharing." For some lawyers, that isn't the path they want to pursue, he says.
"Law firms have built their culture around this whole partnership model with monetary satisfaction as the end game, as opposed to looking at ways to improve benefits like workplace quality, work-life balance and getting strong mentorship and feedback."
Haji's research shows that millennial motivation for working at large law firms usually comes down to two factors. The first is compensation, allowing young lawyers to quickly pay off their student debt. The second is gaining valuable practice experience at prestigious firms that look good on a resumé.
However, having achieved these objectives, usually a few years into their careers as associates, Haji says, many millennials leave big firms, often going in-house or working for an NGO (the two most frequent examples cited by the respondents to his research). So, a firm that has put a large investment into an associate can potentially suffer a net loss, as the associate leaves just as the return on investment is about to be realized.
Sadiar Ameri, branch manager for recruiter Robert Half Legal in Canada, says the firm's surveys show a similar trend. Its study found that 29 per cent of those polled "want to pursue more meaningful or fulfilling positions" and that 43 per cent will prioritize their personal life over their job. What's also interesting, he says, especially in these days of Covid-19, is that 60 per cent who responded to the survey say they would be motivated to work for a firm that "values staff during unpredictable times."
That goes beyond flexible work hours, work-life balance and the ability to work remotely, says Ameri. "It means they want to feel confident that the firm will do whatever they can to avoid downsizing during a crisis such as the current pandemic or if the business topline wasn't there."

In some ways, that last point has made recruiting top talent to new firms a bit harder, Ameri says, because potential candidates now feel a commitment to their current firm "because it was there during the tough times."
The three takeaways are that lawyers want their employers to "understand that work-life balance is important, that they give them interesting work to do and that they will be there to help in unpredictable times," says Ameri.
And, as Haji suggests, Ameri agrees that work-life balance flexible arrangements are not necessarily about working less. "It doesn't mean being flexible means performance is lacking. On the contrary, we are seeing a lot of lawyers working more these days, because they can log on any time and make up their own hours."
Sereda likes to describe the reality of what some call work-life balance as "work-life integration." It's a term acknowledging that projects still need to be done and that there may be times when a lawyer must work longer hours from home, but it also allows for flexibility in how that work gets done.
Advancements in technology have also made this model easier to get the results needed. And, in these days of the pandemic, Sereda says it likely most equates to what many people, not just lawyers, have been doing as they work from home.
"This model allows professionals to move in and out of work and home life more seamlessly, working from the office, working from home, working more sometimes, working fewer hours other times," she says. However, she acknowledges that good work-life integration is knowing when and how to establish boundaries as needed. "It's a very self-driven work model," she says, "and, so, to be self-driven, you have to be able to also set your own boundaries."
When it comes to a workplace culture that supports teamwork and collaboration, Sereda says it is also important to ensure that the culture being promoted truly is inclusive. Even something as seemingly innocent as a firm baseball team or drinks every Thursday must be thought through carefully, she says.
"If there's a segment of the firm's employees who can't join a team because they have to be home to put kids to bed or if they don't drink, that type of team building might not work," she says. "You have to develop a team culture that doesn't alienate a certain group."
Sereda also cautions that if firms promise all these workplace qualities they need to be prepared to deliver.
"It's not just having a strong team workplace culture or diversity or inclusion policies," she says. "It's about actually implementing these policies. If not, you'll start to lose people."
Law firm qualities (ranked in order of importance by respondents)
Team environment
Strong management
Mentorship
Firm's reputation
Competitive salary
Good client base
Support staff
Technology resources
Bonus opportunities
Reasonable billable hours
Work-life balance
Flexible work hours
Diversity of partners, leadership
Ability to work from home
Parental leave
Budget for professional development
Autonomy when choosing clients, cases
Location of the office
Case files distributed evenly
Pro bono opportunities
Relaxed dress code
Prestige of office décor/setting
Overall, lawyers ranked their own firms at the weakest levels on these qualities:
Diverse partners, leadership
Case files being distributed evenly, based on availability and skills only
Talent and leadership*:
All respondents rated their firms the lowest in this category
Lawyers over 61 rated this somewhat higher than their younger peers
Small law practitioners scored their firms lower than mid-size and large firms
*includes mentorship, professional development, diversity, fair distribution of case files
Respect and trust*
Lawyers under 29 scored their firms scores lower than the average of respondents
Small firm lawyers ranked their employers above the average, while those at large firms rated their employer below the average
*includes flexible work hours, ability to work from home, relaxed dress code, work-life balance
Firm's brand*
With exception of those at small firms, all categories of respondents gave their employer high marks on metrics related to branding, the highest scores in any category
*includes reputation, client base, office décor, location
Compensation and value*
Women and those in the 30-to-45-year-old group noticeably marked their employers lower in this category
*includes competitive salaries and bonuses, parental leave, autonomy when choosing cases, reasonable billable hours
Success drivers*
Respondents over 61 scored their firms highest on this
*includes firm culture, management strength, support staff and technology availability
Differences between men and women:
Women consistently ranked their firms lower than men on:
Competitive salary
Professional development opportunities
Availability of support staff
Bonus opportunities
Diversity in partners, leadership
Case files distributed evenly
Age differences:
Lawyers younger than 29 ranked their firms higher on:
Firm's reputation
Firm's client base
Location of office
Strong management
Competitive salary
Professional development
Office décor
Those between 30 and 45 didn't rank firms higher on any qualities compared to other age groups.
Those between 46 and 60 ranked their firms higher on:
Ability to work from home
Strong mentorship
Flexible hours
Reasonable billable hours
Relaxed dress code
Even distribution of cases
Pro bono opportunities
Lawyers 61 and over ranked their firms highly on:
Team culture
Availability of support staff
Technology
Parental leave
Bonus opportunities
Autonomy choosing clients
Work-life balance
Diversity