If employers require workers in-office, their presence should have a purpose, says lawyer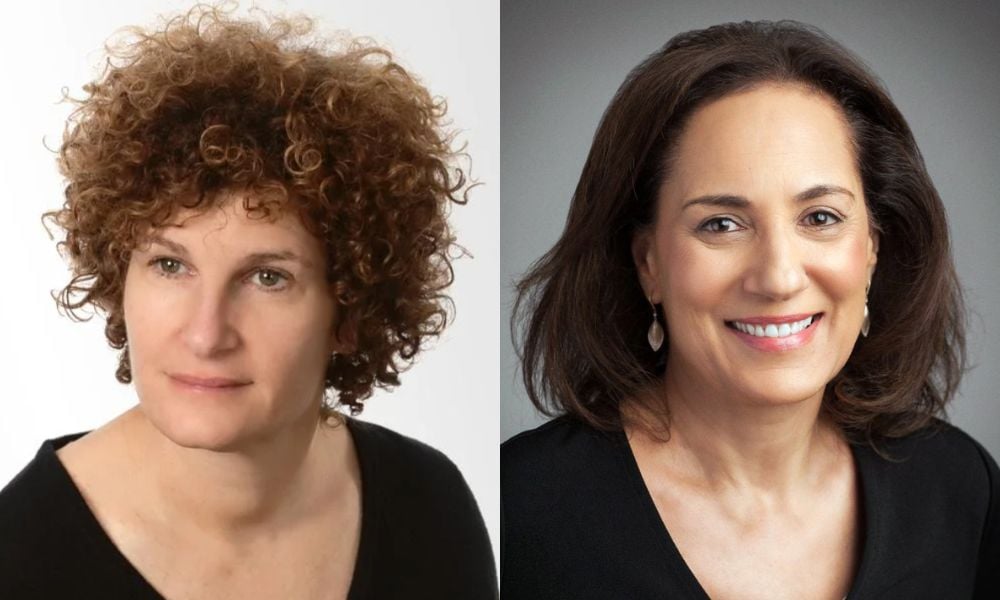 Intentionality is the key ingredient in making hybrid work function successfully, according to a new book written by a US lawyer and a business psychologist.
Thrive with a Hybrid Workplace: Step-by-Step Guidance from the Experts addresses questions and challenges that workplaces were not required to consider before the COVID-19 pandemic. A primary message from the authors, Felice Ekelman and Julie Kantor, is that whether those questions and challenges involve maintaining culture, collaboration, or legal accommodation, leaders need to think about the purpose and objectives of their hybrid work policies.
Neither Ekelman nor Kantor expects to see employers return to in-office five days per week. While leaders are thinking about the number of days they will require employees to show up in person, such an approach makes for a "silly policy," says Kantor. "Coming into the office needs to be purposeful."
Felice Ekelman is an exclusively management-side labour and employment lawyer and principal in the New York City office of Jackson Lewis PC. Ekelman's practice involves advisory work and defence of discrimination and complex class action claims. She also works with unionized clients and conducts collective bargaining and arbitration. Julie Kantor is a business psychologist, executive coach, and founder of JP Kantor Consulting, which advises organizations on leadership, strategic planning, and team building.
One major challenge for a hybrid work environment is cultivating connections to nurture culture. Ekelman and Kantor suggest engagement techniques such as beginning meetings with personal conversation, team-building rituals, and lunch dates. Positive engagement spills into work, says Kantor. If a conflict arises between employees who know each other, the result will be different than where there is no relationship.
"The onus is on leaders to set the standards, to set the values," she says. "This stuff matters."
"And prior to COVID, they didn't need to think about this. We all were in the office. They just assumed people would cluster together and go to lunch or whatever. Now they need to be mindful of how they're doing that."
With remote-work/in-office policies, intentionality requires that an employee's time in the office has meaning, that they are not just sitting on a Zoom or Teams call with their office door closed, says Ekelman. If employers require workers to show up, they must plan to ensure their presence in the office serves a purpose, whether to facilitate collaboration or build interpersonal connections to enhance culture. Employees should not work in the office just because it is their assigned day to work in the office.
"While some people say culture is not a place, everybody reporting to the same place made it easier to feel like there was culture," she says. "But really, what this all demonstrates to us is that culture is about people. You can develop culture, even when you're not in the office, but you have to teach leaders what it is they need to do."
"For some leaders, it is natural. They speak to everybody on their team, every week, whether they're remote or in the office. For other leaders, this touch-base phenomenon is hard, and they wouldn't think of it."
Organizations must train leaders to better engage with everyone, says Ekelman; otherwise, the workplace will lack the "interpersonal glue" that facilitates talent retention.
Ekelman is currently working on an initial collective bargaining agreement with a research think tank. One of the biggest issues is the remote-work/in-office policy.
"It has been fascinating to negotiate this with the union bargaining committee across the table," she says.
Both sides recognize that some work-from-home is acceptable, but coming to the office at least some of the time is necessary, and they are trying to produce ground rules. Management wants to retain enough control to enable them to call everyone into the office when needed. The employees want to maintain the freedom and flexibility they had during the lockdown days of the pandemic.
"It's a very interesting push, pull and tug," says Ekelman. "Employers are really having a hard time articulating why they want their employees in the office.
"Before they can draft a policy, they need to answer that question."
The relative strength of this push and pull has also shifted with the economic climate, adds Kantor. Two years ago, it was an employee-driven market. If workers disliked the remote-work policy, they could get another job easily. The labour market has tightened, and employers are realizing the truth about work-from-home. High performers like it because they get more work done. But sub-par performers prefer it because they are free to do less.
In devising a remote-work policy, Ekelman tells her clients that, under US law, employers cannot make a rule about where work is performed that does not allow for accommodations for disability, religion, and pregnancy. Consistency is also essential because employers want to avoid a situation where they are not enforcing the policy consistently, and there is an allegation that the inconsistency is based on a protected class, such as race, age, gender, or national origin. In her practice, she also sees heightened interest in union organizing among employees seeking bargaining representatives just to preserve work-from-home flexibility. This is often in the not-for-profit world, but not exclusively.