Firms making announcements include Cassels, Сox & Palmer, Gowling WLG, Langlois, McMillan, NRF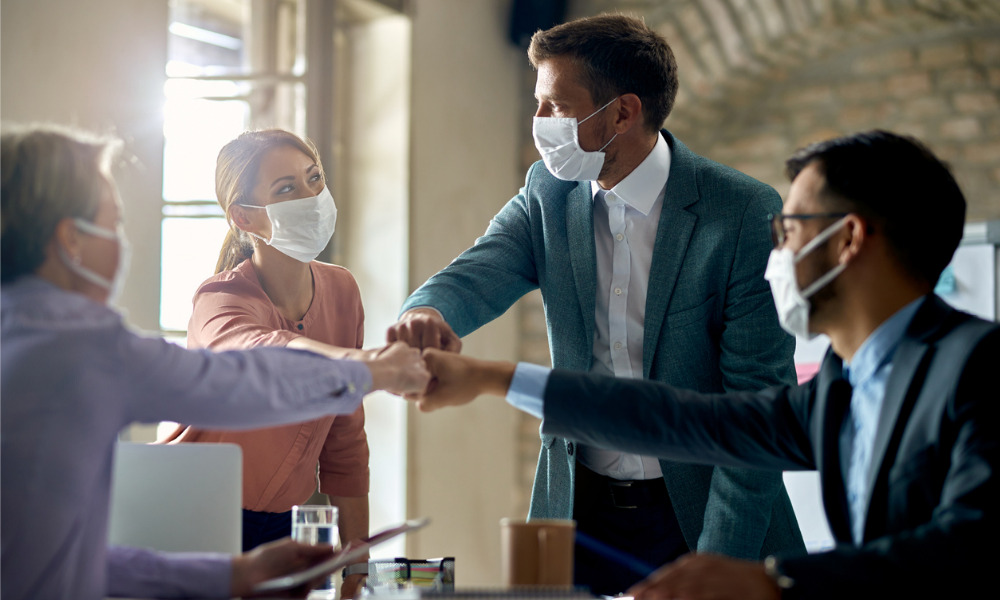 Welcome to this week's roundup of movements among major law firms, in which we sum up significant hires, promotions, departures and other announcements.
Cassels Brock & Blackwell LLP
The firm welcomed Peter Snell as a Vancouver-based partner in its national franchise group, effective July 12.
Сox & Palmer
Ashley Savinov (Wakeham), whose employment and labour practice focuses on representing management-side clients across different industries and sectors, joined as a partner in the firm's St. John's office.
Fragomen
The firm, which offers immigration services worldwide, appointed 17 new partners and three of counsel in Canada, the U.S., the U.K., the U.A.E. and Germany, including Jack Kim, a new partner in Toronto, effective July 1.
This is the largest and most diverse group of new partners and of counsel promotions in the Fragomen's history, said the news release.
"The diversity of global talent in this extraordinary group is a testament to the strength of our firm and our commitment to attract, retain and invest in leading immigration professionals," said Austin Fragomen, Jr., the firm's chairman.
Gowling WLG
The firm announced the appointment of Melissa Roth as a partner in the employment, labour and equalities group in Canada. Roth is based in the Waterloo Region office.
"As companies across Canada grapple with the challenges of the post-COVID employment law landscape, she will be a superb resource for our clients and a great addition to our national practice," said Bryce Kraeker, managing partner of Gowling WLG's Waterloo Region office, in the news release.
Langlois lawyers, LLP
William Gagné joined as a lawyer in the firm's labour and employment group in the Montreal office.
McMillan LLP
Ted Thiessen, based in the Calgary and Vancouver offices, is a new partner in the firm's tax group, effective July 5.
Minden Gross LLP
The Toronto-based firm welcomed Frank DeLuca as a partner in the business law group.
Norton Rose Fulbright Canada LLP
The firm said that it sharpened its sector approach and appointed new global sector leads, including Douglas Buchanan, who serves as global head, infrastructure and resources. Buchanan is based in the New York and Vancouver offices.
Taylor McCaffrey LLP
The firm congratulated Corrine Kulyk, its new managing partner. Kulyk, who joined the firm in 2009, practises exclusively in the family law group. She is experienced with negotiating, litigating and counselling on matters including financial and property evaluation, division of assets, spousal and child support and custody.
Please submit your law firm news, including appointments, moves and other professional news, by filling out this form or by emailing [email protected].