21 law firms across Canada made new announcements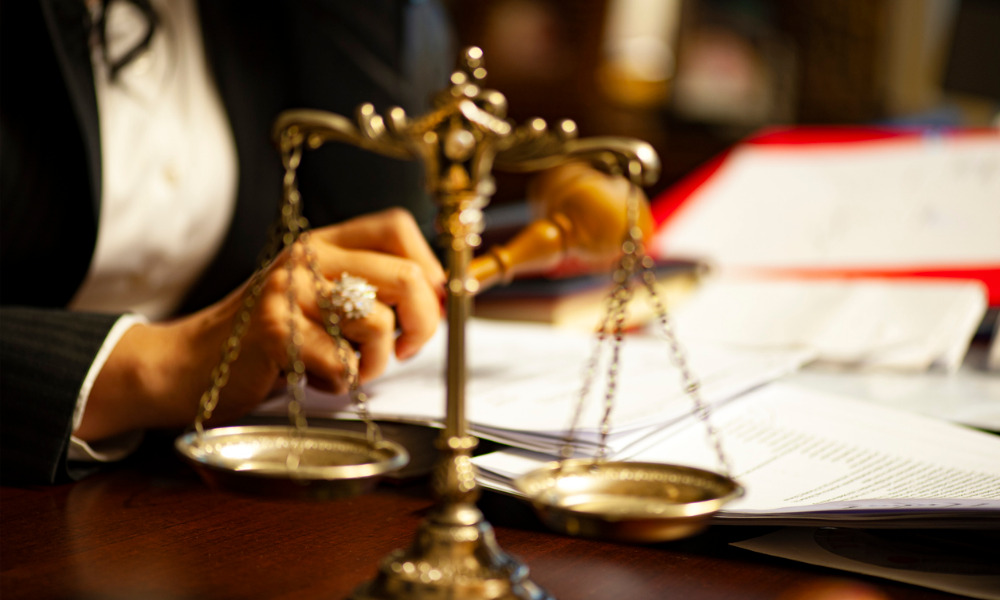 Welcome to this week's roundup of movements among major law firms, in which we sum up significant hires, promotions, departures and other announcements.
Aird & Berlis LLP
The firm welcomed seven new partners:
Laura Dean and Ajay Gajaria − member in the municipal and land use planning group, expropriation law group
Alicia McKeag and Liam Tracey-Raymont − member in the capital markets group
Ethan Eisen and Kyle Genga – member in the real estate group
Danielle Muise – member in the litigation and dispute resolution group
Saam Nainifard – member in the tax group
Сox & Palmer
Matthew Gorman joined the firm as a counsel and member in the corporate and commercial law group in the Halifax office.
Prior to joining the firm, Gorman worked as a regulatory counsel in an electric utility company. He has extensive experience in entertainment, intellectual property, and digital rights space.
Davies Ward Phillips & Vineberg LLP
The firm named Hélène Bussières as partner in the employment, labour and executive compensation practice group.
Bussières has extensive expertise in strategic human resource needs, including corporate governance, employment agreements, best practices and policies and collective agreements.
Dentons Canada
The firm appointed George Tai to the role of managing partner in the Calgary office, effective Feb. 1.
Practising for over 30 years, Tai has developed extensive experience in a wide range of corporate law matters, including mergers, acquisitions, initial public offerings and licensing contracts.
In addition to his new role, Tai joined the firm's national management committee as lead of the China Desk and co-lead of the venture tech practice group in the Calgary office.
Tim Haney also assumed his role as the firm's new CEO, effective Feb. 1. Prior to his appointment, Haney held numerous national leadership positions at the firm, including managing partner of the Calgary office and chair of the audit committee.
The firm also welcomed Kate Broer as the new global inclusion and diversity officer. In this role, Broer will be focused on supporting and advancing greater equity, diversity and inclusion across the firm's approximately 200 locations.
DLA Piper (Canada) LLP
Jenny Du is now an associate in the firm's tax group in the Toronto office.
Du's practice focuses on tax planning and litigation. Sha has advised clients on international and domestic matters, such as foreign affiliate dumping rules, butterfly transactions and general anti-avoidance rule issues.
Gluckstein Lawyers
The firm welcomed Simona Jellinek and Erin Ellis as new lawyers, bringing their expertise in sexual abuse and assault law. Jellinek and Ellis will head Jellinek Ellis Gluckstein, the newest addition to the firm's unit.
Gowling WLG
Dan Misutka joined the firm as a partner in the administrative law group in both Calgary and Vancouver offices.
As a seasoned litigator, Misutka has extensive expertise in tax litigation and tax dispute resolution. He previously served as a federal prosecutor at the Department of Justice and worked as a tax litigation counsel for the national revenue minister.
"Dan's extensive advocacy and criminal law experience is a significant asset to the work our administrative law team has now and anticipates in future," said Regina Corrigan, managing partner in the firm's Calgary office.
Harper Grey LLP
The firm announced the appointment of Michael Thomas to the Supreme Court of British Columbia.
Prior to his new role, Thomas had been in the firm for over 23 years and served as a chair in the critical injury group.
"I have no doubt that Michael will make a thoughtful, compassionate and wise judge," said firm's managing partner, Jonathan Meadows. "We thank you, Michael, for the contributions you have made both to our firm and the broader legal community over the past decades."
The firm also welcomed Song Xue as an associate in the commercial litigation group. With over 12 years of legal experience, Xue has dealt with a range of complex commercial matters, including real property litigation, construction and renovation, partnerships, breach of contract and corporations and trust disputes.
Lavery de Billy LLP
The firm appointed six new partners:
Dominic Boisvert
France Camille De Mers
Catherine Deslauriers
Chloé Fauchon
Pier-Olivier Fradette
Marie-Eve Pomerleau
"The diversity in background of our new partners is a testament to the depth of our 360° service offering and our desire to be a growth partner for companies doing business in Quebec," said firm's CEO Anik Trudel.
Lawson Lundell LLP
Nika Pidskalny joined the firm as a counsel in the Kelowna office. Pidskalny's practice focuses on providing strategic advice and legal support to technology companies.
Lerners LLP
Kenneth McGill is now a partner in the firm's corporate law practice group in the London office.
"We are delighted that Ken and his legal assistant/law clerk Tracy have joined our team and look forward to working with them as we continue delivering results for all of our clients," said David Lyons, firm's partner and corporate law practice group lead.
McCarthy Tétrault LLP
The firm named Nancy Choi and Shaun Khullar as new partners in the business law group and global metals and mining group in the Toronto office.
"Both Nancy and Shaun bring outstanding transactional expertise and insight into the complex issues of the mining industry, which will be of great advantage to our clients," said Éric Gosselin, firm's business law practice group head.
MLT Aikins LLP
Erin Wolff rejoined the firm as a counsel and member in the innovation, data and technology practice group in the Regina office. Wolff's practice focuses on privacy, health care, freedom of information, technology and procurement law.
The firm also announced the appointment of Jonathan Kroft as Queen's counsel in Manitoba. Kroft practises in the areas of litigation and dispute resolution, with a focus on commercial disputes, regulatory matters, commercial risk management and media law.
In addition, the firm launched a new practice group − regulated professionals practice group − to help medical professionals manage their practices and grow their business. The new practice group will be handled by Sharon Au, Erin Bokshowan, Lynsey Gaudin and Adam Levene.
Norton Rose Fulbright Canada LLP
Janet Derbawka is now a partner in the real estate practice group in the Vancouver office. A renowned real estate lawyer, Derbawka has represented clients across numerous industries, including technology, gaming, financial services, and facility management.
The firm also hired three associates in the Vancouver office: Liam Oster, Yu Meng Zhu and Albert Chen.
Osler Hoskin & Harcourt LLP
The firm welcomed Héléna Gagné as a partner in the national tax group in the Montréal office.
Gagné has extensive experience in corporate tax planning, estate and personal tax planning and business succession.
"With her extensive experience in corporate tax planning and tax optimization strategies, Héléna will contribute greatly to the development of solutions to the many complex tax challenges our clients face," said Mark Brender, partner in the firm's tax practice group in the Montréal.
Oyen Wiggs Green & Mutala LLP
The firm welcomed four intellectual property lawyers from SMITHS IP:
Paul Smith
Lawrence Chan
Karen Chow
Garth Leslie
"The addition of the SMITHS IP team maintains the growth and momentum Oyen Wiggs' has experienced over the past few years," said firm's partner, Gavin Manning.
Singleton Urquhart Reynolds Vogel LLP
Lucas Da Silva joined the firm as an associate in the construction and infrastructure group.
Before joining the firm, Da Silva articled at a prominent Toronto firm. He has dealt with an array of legal issues before administrative tribunals, private boards of arbitration and trial courts.
Smart & Biggar
Monique Henson is the latest addition to the firm's patents group.
Henson will work alongside the firm's expert patent lawyers and agents to assist high-tech clients in protecting their innovations in line with their business goals. She previously worked as a patent attorney at a leading IP firm in London.
Stewart McKelvey
Tauna Staniland received Queen's Counsel designation in Manitoba. Prior to her new role, Tauna served as the firm's managing partner in the St. John's office.
Stikeman Elliott LLP
The firm announced the appointment of Patrick Benaroche as co-chair of the employment and industrial relations law committee of the International Bar Association.
Benaroche is the firm's senior partner in the employment & labour group in Montreal. He has represented clients on matters relating to wrongful dismissal, workplace harassment and discrimination, non-competition clauses and data privacy.
WeirFoulds LLP
The firm announced the appointment of Philip Cho to the 2022 Registrar's Committee. The Registrar's Committee is a sub-committee of the Commercial List users, which make recommendations to the regional senior justice and the chief justice on improvements to the Commercial List operation.
The firm also welcomed Lorraine Fleck as a new partner in the technology and intellectual property law practice group. Fleck has extensive expertise in intellectual property, advertising, and privacy law.