Appointments announced by Aird & Berlis, Bennett Jones, Blakes, Gowling WLG, Stikeman Elliott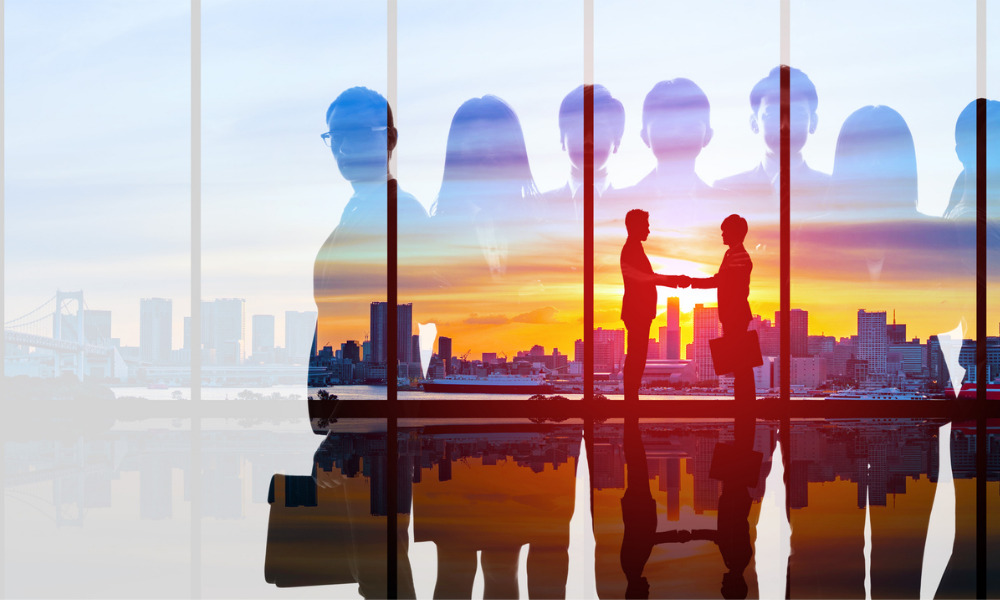 Welcome to this week's roundup of movements among major law firms, in which we sum up significant hires, promotions, departures and other announcements.
Aird & Berlis LLP
The Toronto-based firm announced Christopher Slade as a partner and member of its tax group and tax controversy/tax litigation group.
Bennett Jones LLP
Kim Maguire is a new partner practising all aspects of business income tax in the firm's Vancouver office. Maguire also has experience with reorganization and financing transactions, mergers and acquisitions involving public and private companies and the establishment of investment and mortgage funds.
Blake, Cassels & Graydon LLP
The firm provided an update on a number of appointments across practice groups, offices and diversity initiatives over the past several months.
"All of these individuals are respected in their fields and bring a wealth of experience to their roles," said Bryson Stokes, firm managing partner, in a news release.
Navin Joneja and Julie Soloway — as co-chairs of the competition, antitrust and foreign investment group
Christine Milliken and Keith Byblow — as co-leaders of the energy group in Calgary
Nick Tropak and Michael McIntosh — as co-leaders of the financial services group in Calgary
Renee Reichelt and Michael Dixon — as co-leaders of the litigation and dispute resolution group in Calgary
Catherine Beagan Flood and Iris Fischer — as co-leaders of the litigation and dispute resolution group in Toronto
Sébastien Vilder — as office managing partner in Montreal
Kyle Elliott — as counsel, diversity and inclusion
Silvana M. D'Alimonte — as leader of the Women@Blakes initiative
Kevin Rusli and Linda Tu — as co-leaders of EastAsian@Blakes
Paul Singh and Alyssa Shivji — as co-leaders of SouthAsian@Blakes
Gowling WLG (Canada) LLP
The firm welcomed the following:
Raphael Tachie — partner in the national private client services group and head of that group in Vancouver
Robert Farmer — partner in the national banking and finance group in Toronto
Peter Gross — partner practising municipal land use planning law in Toronto
Tachie also sits on the editorial board of Canadian Lawyer.
"Raphael comes to us with an impressive estates and trusts background that complements the suite of private client services we offer to our clients – both in Vancouver, Toronto and across the firm," said Brent Kerr, managing partner of the Vancouver office, in a news release.
"Robert is a highly accomplished lawyer with an outstanding track record for being a trusted adviser to clients in the banking and finance sector," Mark Ledwell, Toronto managing partner, said about Farmer.
"Tenacious, practical and resourceful, Peter has significant experience helping clients chart a strategic course through Ontario's complex development landscape," said Ledwell about Gross in a news release.
Stikeman Elliott LLP
The firm announced three new partners:
"We are extremely delighted to welcome these remarkable lawyers to Stikeman Elliott," said Jeffrey Singer, who chairs the firm, in a news release.
Please submit your law firm news, including appointments, moves and other professional news by filling out this form or by emailing [email protected].