Move follows similar announcement from Law Society of British Columbia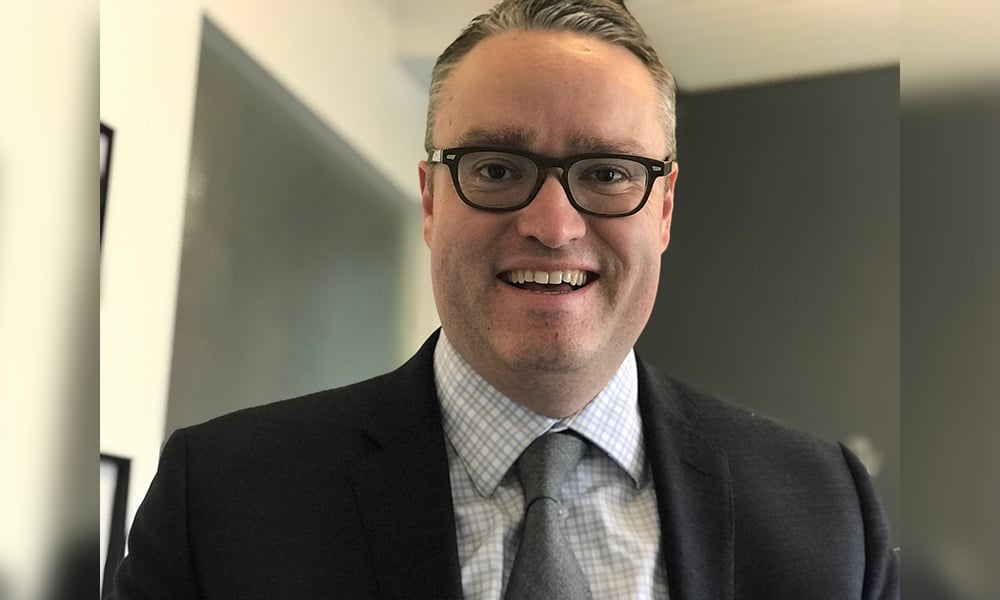 All lawyers in Alberta must take a course on Indigenous cultural competency starting next year. It's a new mandate of the Law Society of Alberta that is seen as an enlightening move by many, as the discussion of systemic racism continues to gain traction, though others are saying it should not be mandatory.
The course, which will be available starting in 2021, is part of the society's commitment to the Truth and Reconciliation Commission's Call to Action in 2015, which requested that Canadian lawyers learn the history and legacy of residential schools, treaties, Indigenous rights and Indigenous legal issues.
It follows a similar move announced by the Law Society of British Columbia in 2019.
"This decision was thoughtfully debated by the Benchers at the October Board meeting," Law Society of Alberta president Kent Teskey wrote in a posting on the society's website. He added, "this decision to mandate training is integral to our commitment and obligation to respond to the 2015 Truth and Reconciliation Commission (TRC) Calls to Action." It is also "consistent with our Strategic Plan for 2020-2024, where we have made Equity, Diversity, and Inclusion, along with Lawyer Competence, two of the four pillars. "
Janet Hutchison, a non-Indigenous lawyer who practises Indigenous law in Sherwood Park, near Edmonton, says, "I think this is a remarkably important step by the Law Society of Alberta to walk the talk, to say we really mean it.
"Reconciliation is about developing a mutually respectful relationship, which has to be based on understanding. You've got to have an awareness of what happened and acknowledgement of harm. Once there is atonement, the behaviour must be changed."
Andrea Menard, Indigenous initiatives liaison for the Law Society of Alberta, says her role was created in response to the TRC Call to Action. In this role, she facilitates cultural competency development for lawyers and students and analyzes and responds to access-to-justice barriers experienced by Indigenous peoples in Alberta.
She says an essential resource in the society's work is its Indigenous advisory committee, made up of Indigenous lawyers and Indigenous community members who provide recommendations and guidance along the way.
"My own perspective, and one that I believe is echoed by members of the Indigenous Advisory Committee, is that this training is an important piece of our response to the Truth and Reconciliation Commission. It demonstrates a genuine effort to ensure that lawyers in Alberta have an understanding of Indigenous history and culture that they may not have otherwise been exposed to in their education."
The approved Indigenous Cultural Competency training program selected by the society is called "The Path," developed by NVision Insight Group, a majority Indigenous-owned business with offices in Ottawa and Iqaluit. The Law Society of Alberta is further adding Alberta-specific Indigenous history and topics to NVision's online Indigenous cultural awareness course.
Teskey says that whether or not a lawyer's practice involves Indigenous clients, "benchers believe all Alberta lawyers, as key contributors to the socio-economic fabric of society, and in particular the justice system have an obligation to share a baseline understanding of how Indigenous clients experience the law in our province and across Canada."
Making a training course mandatory for all lawyers in Alberta is very rare, Teskey said in his post. In many contexts, "we do believe lawyers should exercise their own judgement when choosing training for their own professional development." However, "there are some competencies where it is appropriate that the Law Society mandate training." Indigenous Cultural Competency is one of those "unique areas where mandatory training is important."
Teskey also said that the expense of professional development and time constraints could pose a barrier to some lawyers, so the society will cover the program's cost for all active lawyers in the province and give lawyers 18 months to complete the six hours of training. The program can also be done in segments, allowing lawyers to set their own pace.
The LSA is also considering some exemptions for lawyers who may meet specific criteria. That decision is still being finalized.
However, Calgary-based lawyer John Carpay, president of the Justice Centre for Constitutional Freedoms, questions why the LSA should make the course mandatory.
In answer to emailed questions, Carpay says "In a free society, different people have differing ideas about which issues are most pressing, and differing beliefs about what justice and injustice consist of. If people want to present their beliefs to lawyers, they are already free to do so, without the law society imposing one view on lawyers."
He also wrote that "the choice to focus on one particular group of Canadians is decidedly political, and inappropriate for a government body like the Law Society.
"A professional regulator ought primarily to be concerned with the issues of professional competence and conduct, in accordance with its statutory mandate."