Federation to focus on wellbeing study, online accreditation exams, reconciliation initiatives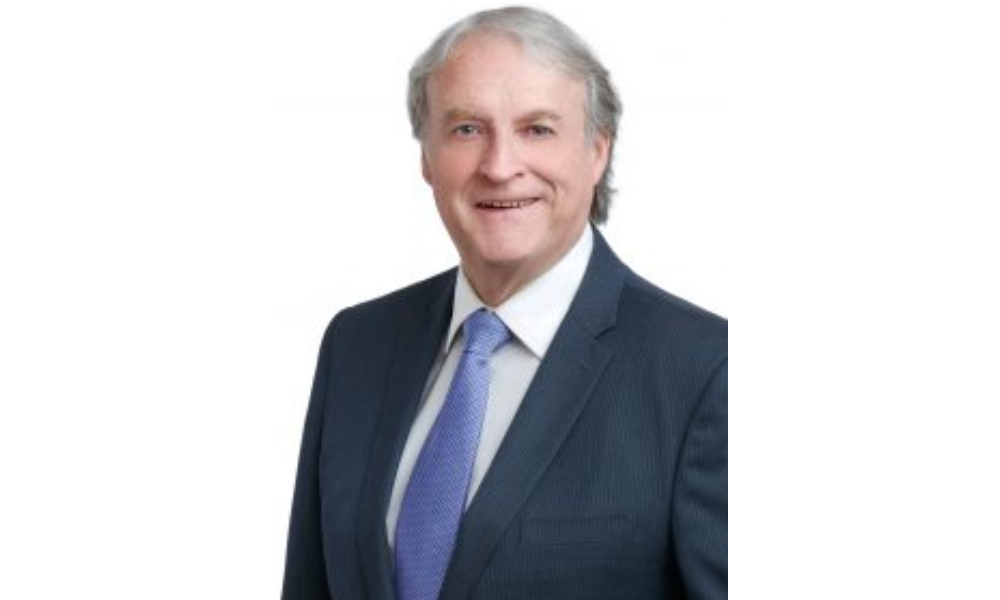 Stephen G. Raby has been elected to serve as president of the Federation of Law Societies of Canada for 2020–2021.
In a news release Raby, a Calgary-based senior partner of Norton Rose Fulbright Canada LLP, said that despite the COVID-19 crisis the Federation must maintain its efforts to promote cooperation among its member law societies, to adapt through the use of virtual meetings, and continue to work on the priority initiatives stated in its Strategic Plan.
These initiatives will include the National Well-Being Study, which was designed by researchers at the Université de Sherbrooke and will be implemented in collaboration with law societies, the Federation and the Canadian Bar Association.
The project seeks to tackle addiction issues among legal professionals, as well as the disproportionate number of legal professionals who experience mental health challenges. These problems affect both the individual legal professional and the regulator tasked with safeguarding the public interest, said Raby.
"Carrying out a national study of the factors that contribute to this situation for the Canadian legal profession will be an important step toward developing support strategies and other regulatory responses," Raby said in the news release announcing his election.
And COVID-19-related changes introduced to the examination processes of the National Committee on Accreditation, such as the shift to exams that are remotely written and proctored rather than written in person, may be here to stay, Raby said.
The Federation also focuses on reconciliation as an initiative. In June, the Council of the Federation established principles to guide it in its efforts to reconcile with Indigenous communities. In its December meeting, the Council will consider adopting a formal Statement of Commitment.
The Federation has opened a discussion with the Indigenous Bar Association and has agreed with the Canadian Council of Law Deans to launch a joint working group to exchange information and explore opportunities to work together on law school and law society reconciliation initiatives.
Raby was graduated with a law degree from the University of Alberta in 1977 and was admitted to the Alberta bar in 1978. His practice areas are commercial real estate, municipal planning, leasing law, condominium law, construction law and mortgage law.
In 2004, Raby became an elected Bencher of the Law Society of Alberta and received an appointment as Queen's Counsel. He sat in the Law Society's Executive Committee for five years and served as its president in 2012. The following year, he started acting as the Law Society's nominee to the Federation Council.