Lee is committed to helping her department develop and succeed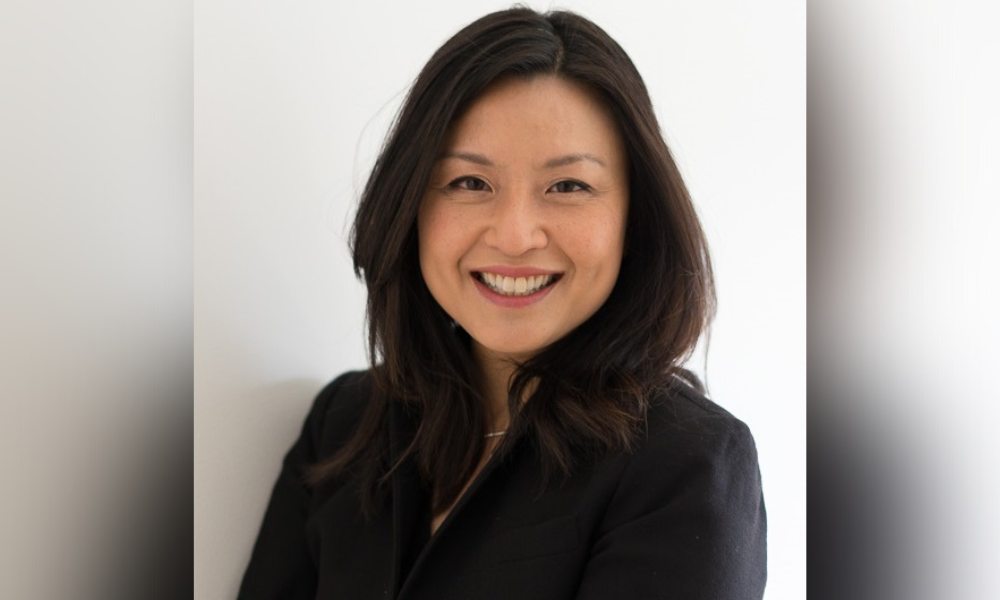 In the past three years, Jeanette Lee has guided Arterra Wines through four M&A transactions which involved purchasing a number of wineries as well as a production facility. She also helped steer the integration of the new companies and subsequent leadership changes and ownership changes. As the company continues an ongoing digital transformation, Lee hopes to further grow her leadership role to guide Arterra through this period of development.
"I'm very committed to looking for growth on my team, looking for development, and looking at how to improve our systems and processes to be more efficient to help the business and to enable people and projects," says Lee who has built up her team from three to six people in the past three years. She is also keeping a close eye on compliance and French language act Bill 96, and she is helping to lead ESG and diversity, inclusion and belonging work for Arterra Wines – a producer and marketer of globally recognized Canadian and imported wines.
As deputy general counsel and corporate secretary, Lee oversees all legal work for the company including employment, governance and corporate matters, as well as M&A, crisis management and litigation. On top of this, Lee also navigates an additional layer of regulatory and legal work relating to the liquor industry.
After starting her legal career in IP with a special interest in copyright and entertainment law, Lee went on to broaden her legal experience in the entertainment, film & tv production and marketing law space, working with some of Canada's biggest brands along the way. This led to an in-house role at Restaurant Brands International where she was the lead attorney for Tim Hortons in Canada, before the opportunity arose to join Arterra Wines in 2019.
"I had been a wine club member for years so I knew the brand really well and it just sounded like a great opportunity to take a bigger leadership role and to grow my career with products I loved," say Lee. "I'm grateful that with every move, my career journey has allowed me to grow from doing technical and transactional work, towards becoming a trusted advisor who can bridge business and legal needs and help lead and innovate through transformational changes."
Lee sees the legal team as a connector between other departments with a bird's eye view of the business.
"We have a level of visibility that the rest of the company doesn't necessarily have so I encourage my team to take the bigger picture and try to figure out who else needs to be brought into the conversation, and to reach out to them and try to understand their function and what they see on the ground, and to learn from them," she says. Lee also aims to lead with empathy, understanding and courage – especially when navigating difficult conversations within the business.
Lee values the help of external counsel partners with technical expertise and a deep understanding of the needs of the business – particularly those who are able to give succinct, practical advice. She also appreciates those partners who are willing to discuss fee arrangements and work within the legal budget.
Competition law and liquor trade practices are top of mind for Lee in 2023, in addition to privacy and legal operations. She is also focused on continuing to work on compliance and governance within the company, and improving systems and processes to lead change in terms of how legal works with the business. She also plans to continue amplifying her skills as a manager of people to enable her team to grow, develop and succeed.
"There are lots of changes coming for the company so I want to grow my leadership role to help the company move through these changes," says Lee.