Perez was recently promoted to chief legal officer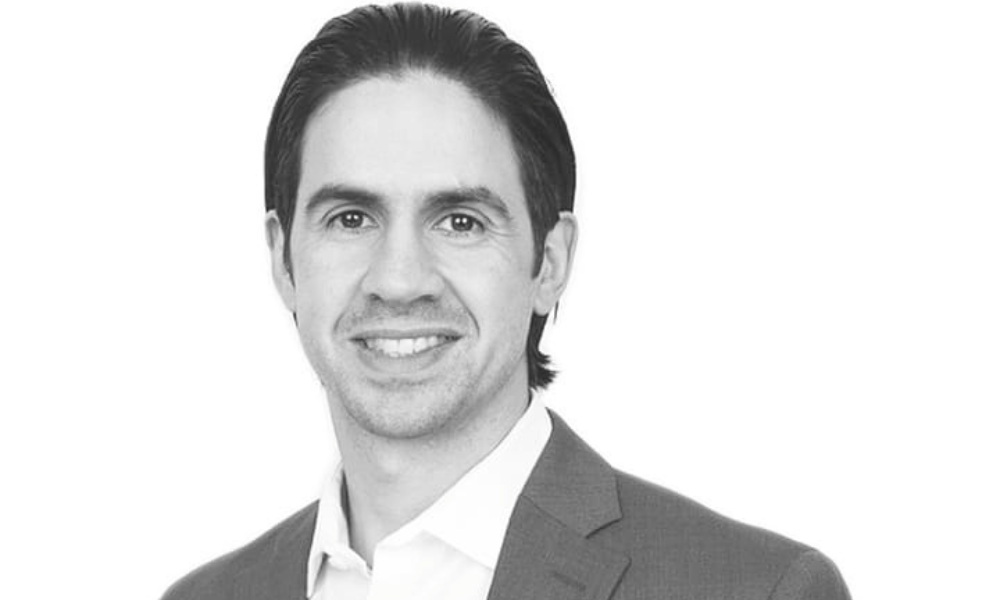 As chief legal officer at dentalcorp, Julian Perez makes it a priority to develop his team and help them become leaders. He is focused on empowering the other lawyers by giving them opportunities to manage litigation matters and to partner with external counsel to broaden their knowledge and become better directors of legal work. He also encourages his team to continue their education to further enhance their knowledge.
"One of my priorities is to help my team grow and that means finding areas of the law that they are excited about and getting them exposed to that through targeted professional development," says Perez. "As lawyers we all have a requirement to take a certain amount of professional development, and I feel like too often we treat it as a box to be ticked, so it's a goal of mine to make every second of continuing education count."
Perez joined dentalcorp in 2018, initially focusing on regulatory compliance, and quickly adding risk, patient safety, privacy and litigation matters to his remit. He was promoted to chief legal officer in June 2022, now leading a team of around 15 lawyers, paralegals and support staff. In addition to leading the legal, enterprise risk management and regulatory compliance functions, he is also now a member of the senior leadership team, helping to build a strategy for the business and bringing a legal lens to the strategy. He also oversees risk management as chair of the enterprise risk management committee.
"As part of senior management, you become an ambassador or a face for the company, so anything I can do to be a better figurehead or thought leader, I'll do," says Perez. "I'm very conscious of how I represent the company when I speak at conference for example, so that's an important part of being the chief legal officer."
As a network of dental practices, dentalcorp provides technology, support and resources to dentists across Canada. Perez and his team are currently working to reformulate their deal papers, as the rapidly growing company has now closed around 500 deals.
"This was a huge effort from a dozen or so lawyers, based on feedback we've received from vendors' counsel and our own partners, after years of doing these deals," says Perez. "It will make the papers a lot more accessible to the target audience and tone down a lot of the ink that we use, now that we have a better idea of what are the pressing needs and where differences of opinion are likely to arise."
Perez is also keen to introduce more sophisticated technology to the legal department to enhance efficiencies within his team. They recently launched a contract lifecycle management platform, in addition to a risk management solution.
Embracing risk management is a priority for Perez and his team, so they launched a proprietary app which enables them to do all their incident reporting and inspections in one area. The app allows the legal department to have advanced warning of litigation issues.
"When I first started, every litigation was a surprise, but now we're preventing those kinds of lawsuits from happening, and when we do get served, it's something that we saw coming from a long way off and we've already dealt with it," says Perez. He is also conducting a series of training session for HR business partners to help them with risk identification and running internal investigations.