Focusing on compliance in multiple jurisdictions amid new strategic partnerships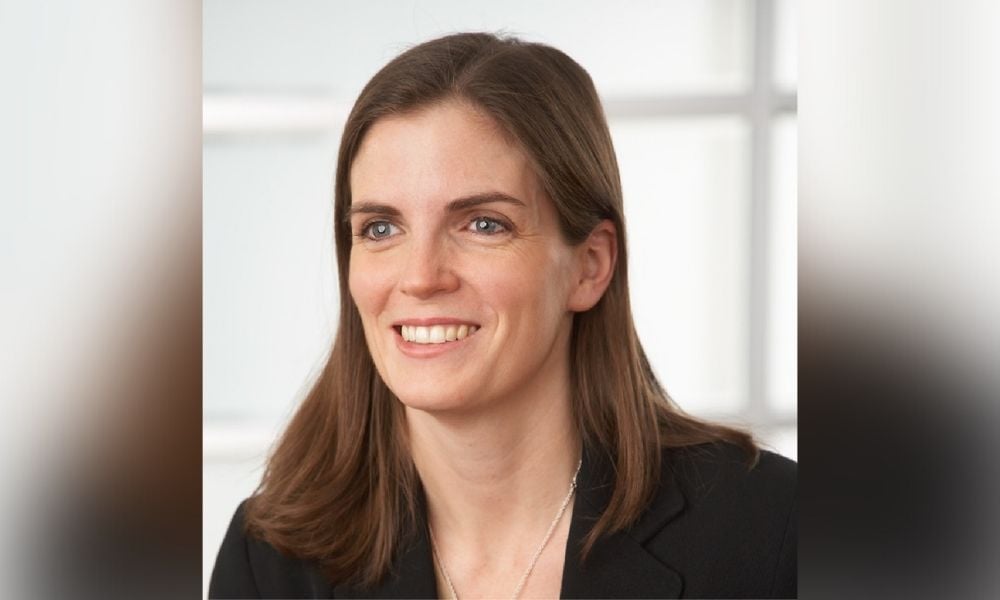 Global private markets investment firm, Northleaf Capital Partners, has been adapting to a new governance structure following a strategic transaction. In the fall of 2020, Mackenzie Financial Corporation and Great-West Lifeco Inc. collectively acquired 49 per cent of the firm.
"A lot of my time is spent navigating our new strategic partnership and making sure we are on top of everything, from our board reporting to integrating our compliance," says Katherine Gurney, general counsel at Northleaf. The relationship has provided Mackenzie and Lifeco with a significant presence in the growing private markets investment industry and Northleaf with the opportunity to accelerate its growth strategy.
The legal department at Northleaf is fully integrated within the firm, taking a seat at the table in all investment team meetings across private credit, private equity and infrastructure matters. They work with sales and investor relations teams, the tax team and operations.
"It's a very dynamic, collaborative approach," says Gurney, who has been with Northleaf since its inception in 2009. She has seen the firm grow from 35 to 165 employees. "We are often brought into things that are not traditionally legal, but more for strategic advice."
Gurney's team is currently supporting the business in the launch of Northleaf's first open-ended infrastructure fund. They are also working with new strategic partner, Mackenzie, to launch two retail-focused private markets funds: the Mackenzie Northleaf Private Credit Fund and the Mackenzie Northleaf Infrastructure Fund.
"Those are pretty unique funds, so it's been an exciting initiative," says Gurney. "A lot of this comes down to understanding the regulatory restrictions and structuring with tax, so there's a lot of legal involvement in these new fund initiatives."
Legal has supported the organization throughout the pandemic crisis and helped offices in different jurisdictions understand local laws.
Since the pandemic's start, the legal team implemented several systems to make processes more efficient, including DocuSign and Process Maker — a tool used for tracking transactions such as legal invoices. The team is also in the process of onboarding and launching a new compliance tool to assist with all compliance-related matters with employees. The tool will allow all quarterly attestations, annual certifications, trade pre-clearance, gift and entertainment reporting to be completed through a software portal. The 10-person legal team has also been committed to supporting the organization in facilitating global transactions in different jurisdictions — some of which do not permit e-signatures.
Gurney's team works with external counsel on every transaction — amounting to around 60 transactions a year, including private equity and private data infrastructure investments. They also work with law firm partners on financing arrangements and credit facilities.
"If we're marketing a fund in jurisdictions outside of Canada, we use local counsel to help us understand the marketing rules in different jurisdictions," says Gurney, who works in the firm's Toronto office. Local counsel also helps to ensure that internal employee policies are compliant with different jurisdictions, as Northleaf has employees in Australia, Canada and the US and UK.
In the year ahead, Gurney plans to continue seeking efficiencies for her team to ensure they are scalable with the growth of the business and that time is not being spent on unnecessary processes.
As Northleaf continues to grow with the anticipated launch of new first-time funds on the horizon, the legal department focuses on supporting that additional growth and understanding the regulatory obligations in different countries.
"Our firm has grown incredibly, so we need to find efficiencies in how the legal team stays involved and stays relevant," says Gurney. "I want to figure out exactly where our value-add is and to make sure we're spending our time on the value-add areas and the growth areas. That has to be done if we're going to keep the growth going and minimize risk."
FAST FACTS: NORTHLEAF
Founded as TD Capital, a subsidiary of TD Bank Financial Group, and transitioned to a management-owned firm in 2009
US$17 billion of private equity, private credit and infrastructure commitments under management
More than 150 employees
The global company has offices in Toronto, Montreal, London, New York, Chicago, Menlo Park and Melbourne
Clients include corporate, public and multi-employer employee pension and benefit plans, endowments, foundations, government agencies, financial institutions, family offices and high net worth individuals
Portfolio includes more than 400 active investments in 35 countries