Legal group navigates complex regulatory environments as the company scales in Europe and China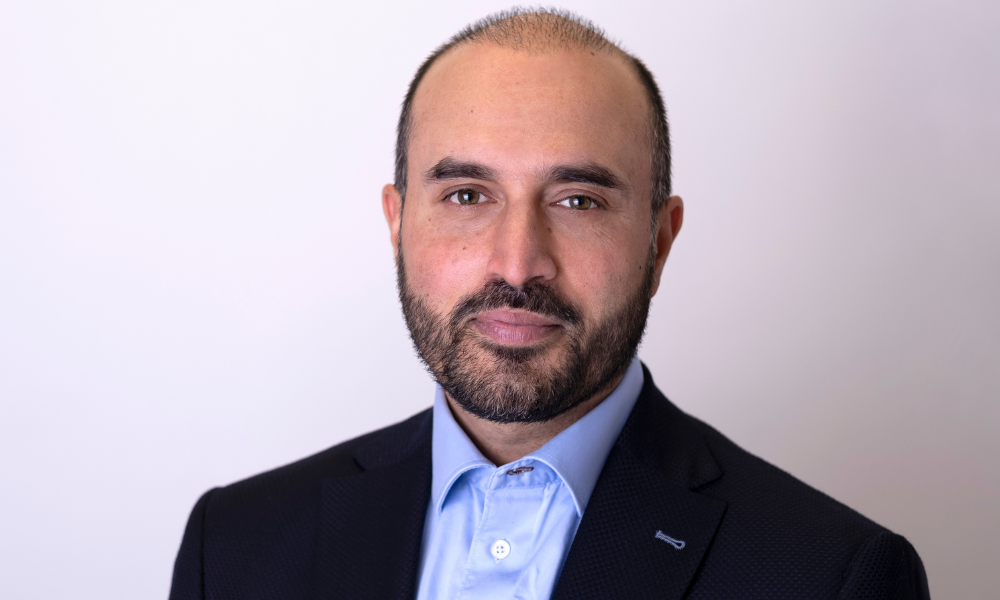 The legal department at Ballard Power Systems is deeply embedded in the business. The team helps the sales and commercial groups sell fuel cell modules and provides legal support to the critical supply chain. The in-house department also regularly negotiates supply agreements for Ballard's fuel cell modules in the rail and truck sector – with companies including Siemens and CP and with rail manufacturers in India.
Legal also supports Ballard's corporate and business development teams by identifying risks as the Vancouver, BC-based global provider of clean energy fuel-cell solutions looks to grow in Europe and China.
"As we're trying to scale, our supply chain needs a lot of legal support to navigate through all the different contracts we're trying to negotiate with suppliers around the world," says Ranj Sangra, associate general counsel at Ballard Power.
Setting up operations in Europe is challenging with a complex regulatory environment in the region's manufacturing sector, Sangra says. Expanding in China also comes with many legal risks.
M&A is another focus for the seven-person legal team as they support the business in its rapid growth plan.
"We were fortunate enough to raise quite a bit of capital when our stock price was doing well, so we're looking at ways to deploy it," says Sangra, who joined Ballard in June 2022. This deployment includes engaging in minority investments in companies that provide opportunities from a competitive perspective.
With the current hybrid working model, staying connected as a team has been challenging. So the legal department is focused on communicating with partners across the organization – including senior leadership – to get to know them personally and understand what support they need.
"We're creating an environment of collaboration to let them know that we're here to help them to win business, especially on the sales side, and we really want to figure out ways to work through legal challenges we're facing with the counterparty rather than just saying 'no,'" says Sangra. He says the team is also developing new skills through ongoing education.
The legal team – led by Sangra and general counsel Kerry Hillier – has been working with the supply chain team at Ballard to develop a template document to improve efficiency. The user-friendly document addresses the needs of suppliers and the internal supply chain team. Legal also recently reviewed all the different templates used by the sales team to sell products and services.
The goal is to create one template for all of Ballard's products and services in Canada, the US and Europe. Currently, over a dozen templates are being used, many of which are outdated. The review also involves examining warranty terms and updating them to align with customer expectations.
The legal team subscribes to the cloud-based contract management system Conga. However, Sangra says it's been challenging to encourage all team members to use the system. Legal also engages with the sales team to evaluate Salesforce usage to help manage contracts.
"The company is so small and moving so quickly, and I think as we scale it will be more and more critical to have good systems in place, because we won't have the ability to remember where a contract is or who worked on it," says Sangra.
As the company grows, Sangra is keen to create an environment of collaboration and teamwork within the legal department and to avoid working in silos. He also wants to continue working closely with senior executives and their teams to build relationships.
"We are here to provide support and value to them, so we want to build those relationships so they don't hesitate to call us, even if it's not fully legal-related, because there's a lot of value that we can provide in identifying risks," says Sangra.
Highlights of Ballard's 2021 ESG report:
fuel cell technology prevented approximately 52 million gallons of consumed diesel
achieved 95% annual employee retention rate
increased female representation reduced overall greenhouse gas emissions by 19% since 2019
platinum used in products was 95% reclaimed
offset 798 tonnes of carbon dioxide through investment in the Great Bear Forest Carbon Project