Litigation team adapts to a world of virtual depositions in multi-jurisdictional cases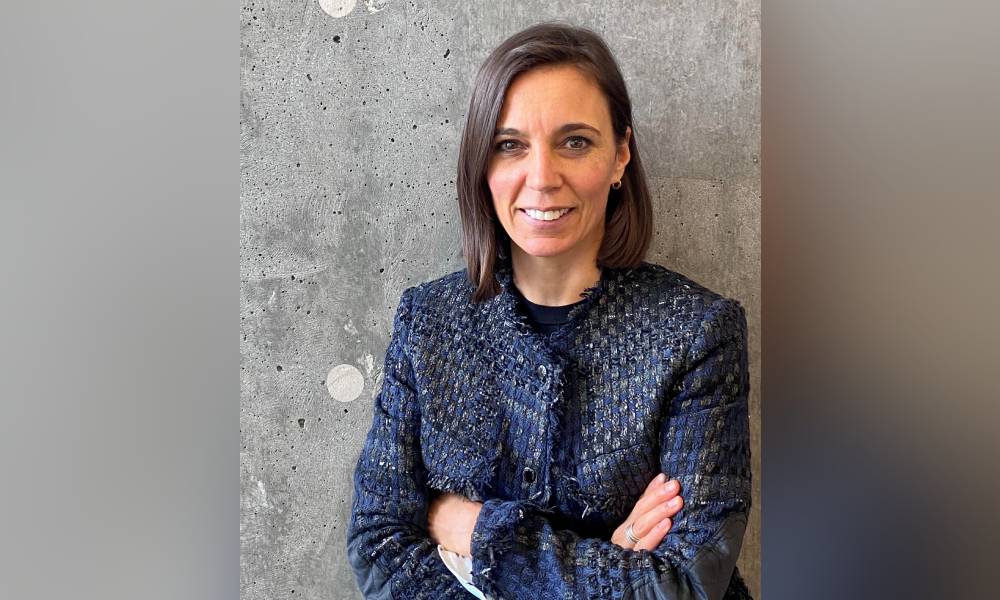 While many legal departments rely heavily on external counsel support to navigate litigation cases, the team's expertise at Valcourt, Quebec-based BRP (Bombardier Recreational Products Inc.) allows them to keep most litigation work in-house.
As director, legal department, litigation at BRP, Julie Morel manages international litigation cases concerning product liability, product quality, commercial, intellectual property and employment matters, with the assistance of her five-person legal team. Morel also sits on BRP's local emergency response and corporate emergency response committees, and she works closely with the human resources department. The company employs more than 14,500 people around the world.
BRP — a global manufacturer of boats and powersports vehicles including snowmobiles, three-wheeled vehicles, personal watercraft and all-terrain vehicles — has manufacturing facilities in Canada, the United States, Mexico, Finland, Australia and Austria. So, Morel and her team often have to integrate the legal realities from different jurisdictions when handling litigation.
Together with her team of four lawyers, one paralegal in Quebec, and one lawyer in Mexico, Morel regularly handles lawsuits for BRP, including product liability claims and trademark cases.
The team has recently represented BRP in several significant litigation cases. For example, they worked on a highly publicized series of intellectual property lawsuits against a competitor, Arctic Cat Inc. — a Textron Inc. company — in a 10-year battle that ended in 2020. The Federal Court of Canada issued a permanent injunction last year, which prohibits the sale in Canada of all Arctic Cat snowmobiles that infringe upon BRP's engineering, design and manufacturing patents. The team at BRP successfully untangled numerous complex patent claims in the cross-border cases, navigating between US and Canadian courts.
BRP and Arctic Cat later announced that they had reached a global settlement of their ongoing IP disputes. Under the terms of the confidential settlement agreement, the two court cases between the US and Canada parties were dismissed.
Travel restrictions and court closures during the COVID-19 pandemic resulted in a shift to virtual depositions for the team at BRP — often with witnesses in Quebec and lawyers in the US.
"We had to rethink everything we were doing because everything was remote," says Morel, who had previously travelled to the US once or twice a month for deposition cases. "If you had told me that I would be preparing a witness by videoconference for deposition in the US with the attorney in the US and my witness in Quebec, I would not have believed it."
Onboarding two new team members during the pandemic was another challenge for the legal team at BRP, as they had to do everything via videoconference.
Morel and her team also work closely with BRP's HR department, giving full support on the litigation side and general legal support. They assisted with business restructuring caused by economic challenges at the start of the pandemic when dealers had to close, resulting in layoffs in North American factories. Morel and her team handled most of the legal work internally, which saved money and helped keep the factories afloat, protecting the jobs of thousands of employees.
The team provides a service to the company, Morel says, by bringing value beyond legal expertise.
"Our goal is making the life of the internal client easier in terms of defending cases as a business partner, but also trying to think outside the box," says Morel. "We not only defend, but we also try to prevent cases."
In the months ahead, Morel hopes to prioritize work-life balance and the mental health of her team. She also aims to give her team exposure to significant cases and the opportunity to advance their careers.
"It's important to know that someone can replace me one day because it shows you are a good mentor when you have someone that's ready to replace you," she says.
FAST FACTS:
Company founded in 1942 as Auto-neige Bombardier Limitée
Bombardier sold its recreational products division, officially launching BRP in 2003
Headquartered in
Valcourt, Quebec
Global workforce of approximately 14,500 people
Produces annual sales of CA$6.1 billion from over 120 countries
Has 11 manufacturing plants