Building a diverse and inclusive culture is top of mind for Haward-Laird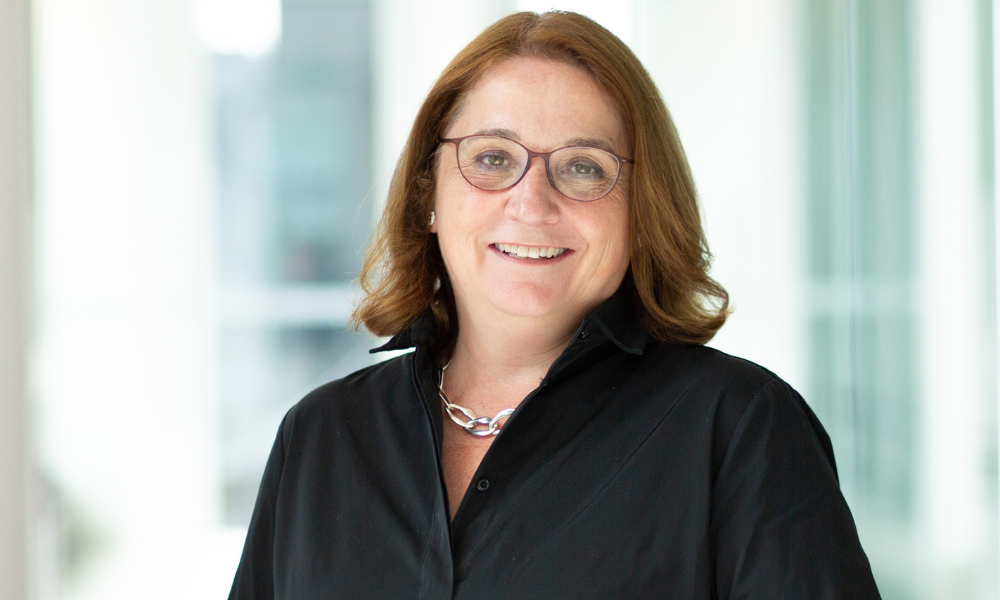 As general counsel at BMO Financial Group, Sharon Haward-Laird leads the bank's legal, regulatory compliance, sustainability and investigations team. She mitigates legal, regulatory and reputational risk, taking responsibility for corporate governance and ethics as a member of the bank's executive committee, and she also helps to set the strategic direction for the bank while ensuring the execution of that direction.
Haward-Laird recently helped to guide the bank through its acquisition of Bank of the West – a defining transaction for BMO which involved negotiating the agreement and working with regulators to secure regulatory approval. Getting approval for this transaction took over a year with input from all areas of the business.
"That was a real highlight for me," says Haward-Laird, who has been with BMO in a wide variety of roles for 22 years, earning the title of general counsel two years ago. "It involved broad teams within legal and outside of legal, including compliance and all the teams in the bank."
She is now focused on integrating the legal, compliance and sustainability teams of both banks. The acquisition will bring nearly 1.8 million new commercial, retail, wealth management and business banking customers to BMO.
Haward-Laird is a judge at the upcoming 2023 Canadian Law Awards.
The evolving role of broad stakeholder expectations is top of mind for Haward-Laird this year, including sustainability and human rights. As part of the UN-convened Net Zero Banking Alliance, BMO is quantifying greenhouse gas emissions in the carbon intensive sectors, and Haward-Laird has also been working on this year's sustainability and climate report which will be released shortly.
"Our approach is to be a trusted partner to our clients in a net zero world," says Haward-Laird. "It's about how we can help our clients, whether it's retail clients who need to make improvements to reduce the impact of their own carbon footprint from their activities, right through to the largest companies and helping them to take advantage of the opportunities and manage the risks of the transition that has to happen."
Leading a team of close to 700 people including lawyers, compliance professionals, global investigations people, and sustainability teams, Haward-Laird places considerable importance on making sure the teams have strong leaders and development plans in place. and on maintaining an engaged group. She also spends a lot of time on the hiring process to ensure the team is diverse in all dimensions.
"One of the things I love about having compliance, legal and sustainability is that it's not all lawyers," says Haward-Laird. "We have other people who are looking at things differently and bringing different disciplines that are not necessarily the strength of lawyers like project management or sustainability."
Over the past year, Haward-Laird has focused more on training her team is areas such as managing conflict to help individuals with their current role and future opportunities. She also relies on external counsel partners to offer training to BMO lawyers. This included a recent training session on leading diverse teams and creating an inclusive culture.
"We all have unconscious bias so how do we make sure that we're leading in a way that's going to create a team that mirrors the communities that we're serving?" says Haward-Laird. "It's something we have to spend time on. It's not just going to happen."
In addition to integrating the Bank of the West team, Haward-Laird has a goal this year to maintain strong regulatory compliance and relationships with all of the banks and regulators. She is also guiding the legal team in supporting the business in various new strategies which include improving customer loyalty and providing a better experience for clients.
Haward-Laird is the executive committee sponsor for three areas of focus at BMO: sustainability, the BMO for Women program, and digital currency.