Santram helps Cineplex prepare for the Court of Appeal following Cineworld win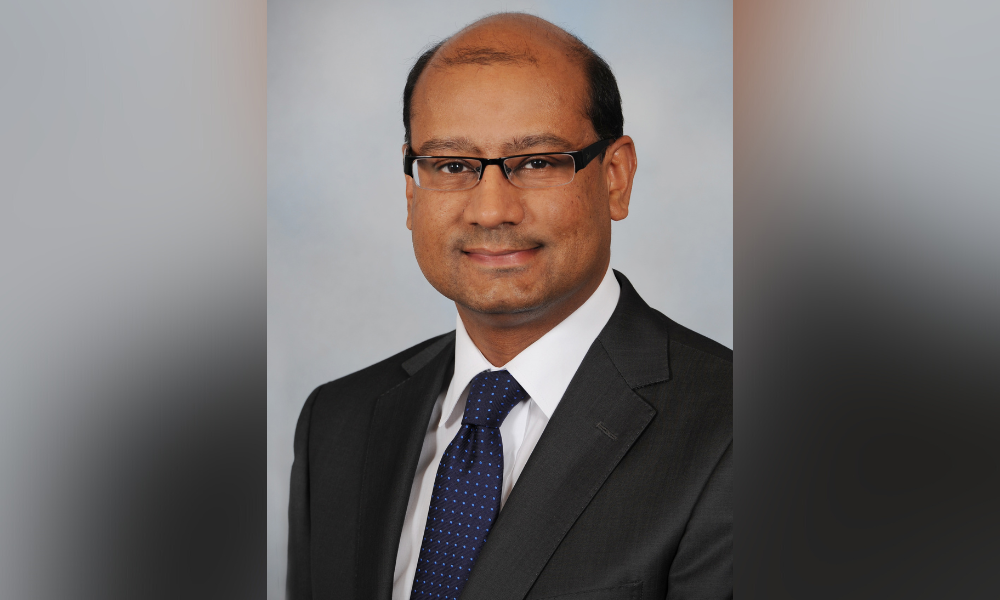 Like many lawyers, Thomas Santram started his career in private practice where he spent 14 years doing corporate commercial work, but he always had an interest in pursuing an in-house role. With a background in film school and a love of the movie business, Santram was drawn to a role in the legal department at Cineplex. He joined as legal counsel and chief privacy officer in 2008 and gradually climbed the ranks, most recently celebrating a promotion to senior vice president, general counsel and corporate secretary in March, 2022.
"What I've found in the new role is that I have to really step back a little bit from the day-to-day and have a bigger perspective, and really look at the company as a whole rather than focus on moving things across my desk as much as I used to," says Santram. In addition to handling all the legal needs of the company, including competition law, and the negotiation of contracts, Santram also now deals directly with securities law and with the board of directors as he navigates governance matters.
After suffering huge losses from extended closures during the pandemic, Cineplex is slowly recovering, and Santram anticipates that business will continue to grow next year as delayed movies are released and people return to cinemas.
"2022 is really a year when we resumed business, and I think 2023 will be the year when we really ramp up as the movie pipeline fills up from the studios," says Santram. "There is a big backlog of movies that haven't been released so I'm confident in the business."
Top of mind for Santram this year is preparing for Cineplex's Court of Appeal date in October. Cineplex was awarded nearly $1.24-billion in damages last December when UK movie theatre giant Cineworld withdrew from a deal to buy the Canadian company. After Cineworld appealed the decision, Cineplex responded with a cross-appeal. Santram's team is working closely with external counsel partners at Goodmans to prepare for the appeal.
Another priority for Santram this year is adjusting to supply chain disruptions by working with studio partners and other suppliers to make sure everything from popcorn bags to movie pipeline is in good supply.
Santram refers to his 10-person legal department as "the spoke at the centre of the wheel" because they touch all other departments and subsidiaries in their work. Santram's philosophy is to support the business in achieving its goals while bearing in mind all privacy rules, competition law rules and provisions in the contracts.
"We want to give really timely, practical advice, and we remember that just because we can do something legally, doesn't mean we should do it," says Santram.
As business slowly builds up again, Santram is looking for ways to make his team more efficient, including introducing a contract management database. He is also focused on cross-training his team to give each member a broad skillset and keep the work interesting and engaging. The department came back to the office earlier this year after working primarily from home for two years, so Santram is intentionally avoiding making too many changes, as he allows his team to settle back into the new normal.
"By January, I think we will be back to our normal routine of mandatory legal education for everyone in the department, but I wanted to give everyone time to catch their breath after two-and-a-half years of COVID," says Santram.
"Giving my colleagues trust and independence and flexibility makes people feel empowered. It's really important to let people be themselves and empower them so they don't need to run to me with every decision," he adds.