Supporting the business strategy is top priority for Devonish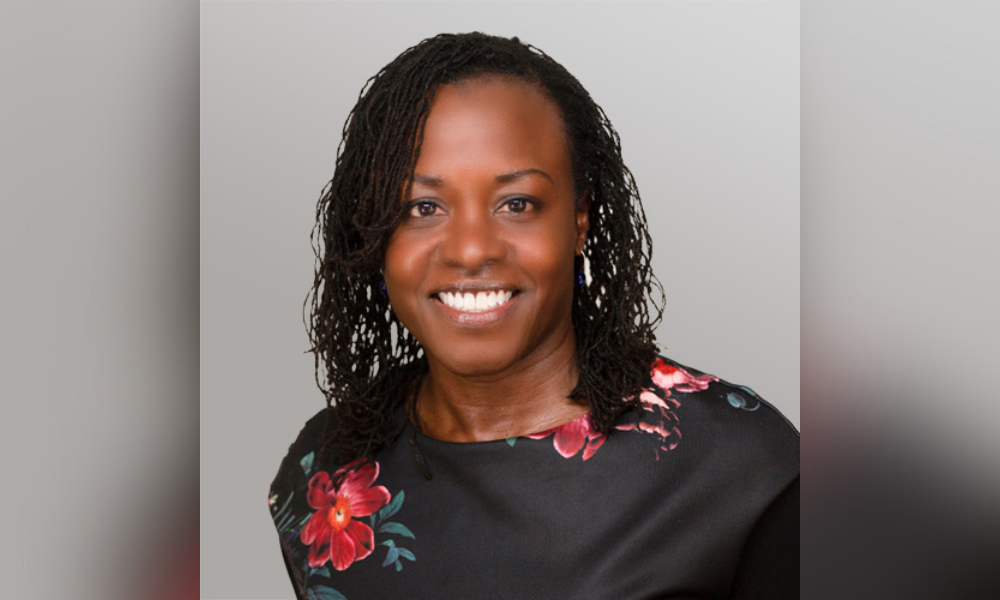 When Terrie-Lynne Devonish started her career in 1995 at Bay Street firm Fraser Milner Casgrain LLP, she was the first Black lawyer the firm had ever hired, but this didn't hold her back. She benefitted from great training at the firm, subsequently taking a secondment at HSBC Securities which sparked her interest in working in-house. She rapidly climbed the ranks at the financial institution, becoming general counsel in 2003. Devonish when on to run legal departments at other organizations including Primus Telecommunications Group, Aon and Staples, before making the move to Altus Group in April 2021.
Since joining Altus Group as chief legal officer and corporate secretary last year, Devonish has focused on supporting the vision and strategy of the organization – a software provider for the global commercial real estate industry. Together with her team, she aims to augment the capabilities of her internal client to solve business challenges by constantly staying abreast of risks with controls and governance.
"Our job is to ensure that there are no roadblocks," says Devonish, who leads the global team of seven lawyers and eight paralegals and support staff across the UK, US and Canada. "I like to think of it as paving the way for the opportunities that come to the organization, by helping them support their clients, and support their own employees and our shareholders and stakeholders." Devonish and her team regularly review contracts, provide litigation support, and they work with the board on corporate secretarial matters.
As a rapidly growing company, Altus Group has recently expanded its revenue growth around the world, so Devonish and her team support this growth, which included two major acquisitions in the US and one in France.
"A lot of our growth in the US came from clients who have moved to the cloud or taken up our cloud products or cloud offerings, so the legal team was working on a lot of client contracts," says Devonish. "The company signed on more clients in this area than they ever had in one quarter, which meant that the legal team supported the signing of more contracts than we ever had – and we didn't grow in size so I'm really proud of the team," she adds. Devonish is currently looking to grow her legal team by adding a lawyer in Europe and adding another lawyer to support the team in Toronto.
"We are constantly looking at the changing needs of the business and how we can serve it," she says. "We've got to adapt our operating model and how many people we need to properly serve the business."
Devonish and team are currently working on a number of proactive projects, all of which are designed to support the strategy of the business.
"We've always said as a team that anything we do has to connect to the business strategy, and if it doesn't, we've really got to ask ourselves 'why are we doing it?'" says Devonish.
As Altus Group's services transform and grow, Devonish and her team are constantly assessing the best ways to support the latest offerings and to manage data governance issues that differ from region to region to establish similar processes across the globe. They also work closely with IT, IT security, products groups and the business group at Altus to ensure a collaborative approach.
Another priority for Devonish this year is ensuring the well-being of her team, and making sure that everyone enjoys their work and strikes a healthy work-life balance to avoid burnout. She also hopes to continue guiding her team and watching them grow and excel in their careers.
"I'm here to help facilitate and provide opportunities, but to see somebody grow and mature into a real business partner and a senior lawyer and leader is the best gift of my career," she says.