Business expertise will allow Lang to help lead the business through ongoing transformation journey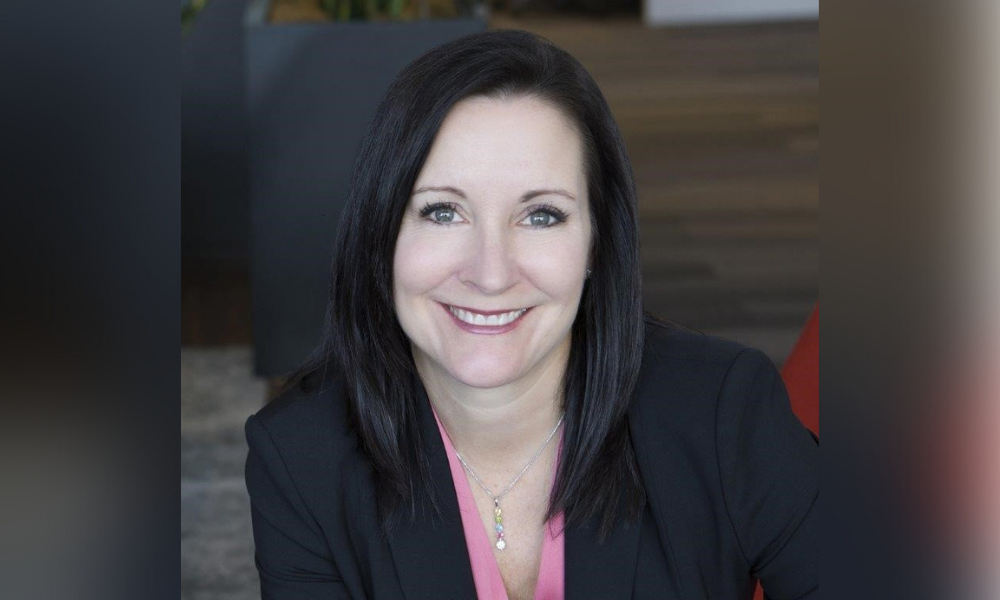 Adrian Lang has joined Staples Canada as general counsel and privacy officer. The move brings Lang back to a legal role after six years in business management at BMO Financial Group – an experience which has deepened her understanding of the need to align legal with the entire business.
Lang started her career at Stikeman Elliott LLP where she spent 17 years before moving in-house at BMO in 2013 to head up the litigation team for the personal commercial bank. She moved to the business side – initially in the personal commercial business, and later going on to run all the operations for the bank's credit card business in North America.
"I loved being in business, but I started to think about a return to law and I recognized that the aspects of my business role where I felt like I was adding the most value was when I was dealing with legal issues," says Lang. "This opportunity at Staples came up, and it was such a great opportunity to join a company in transformation, so I jumped at it."
Being on the business side at BMO allowed Lang to see firsthand the importance of legal partnering with the business to understand different levels of risk, and to work together towards common goals.
As general counsel, Lang leads a lean team and is accountable for the full gamut of legal matters at Staples Canada, including litigation management, risk management and corporate government. She hopes to increase the team size shortly.
"One of the things I would like to do is strike a better balance between having enough internal support with all of the deep knowledge that in-house counsel have about their own company, so that we don't rely quite so heavily on external counsel," she says.
Lang also assumes responsibility for privacy matters as chief privacy officer. The continuous evolution of online shopping will give rise to further cyber security and privacy issues for retailers, so consumer protection will continue to be an area of focus for Lang in 2022.
Staples is currently in the midst of a transformation journey which involves the evolution of stores to provide a wider range of services both in-store and in the omni-channel space, so Lang is focused on helping support the transformation process. The transformation includes the launch of a new logo and a new brand identity: "The Working and Learning Company" which were launched in 2018. The retailer has also introduced new store concepts intended to transform the customer experience.
"We want to meet our customers where they want to shop and where their needs are, so that evolution is continuing in terms of what the company is offering and how we approach the business," says Lang.
Lang aims to ensure that her team is adding the most value possible to help the business meet its objectives, while also ensuring that all legal requirements are met.
"It's about developing the tools and structure to really make sure that the business can move with the speed they want, and legal is not getting in the way, but we're meeting all our objectives collectively as a business," says Lang. With this in mind, Lang's team is introducing document management and contract management systems which will allow legal to work hand in hand with the business units to advance contracts more efficiently.
"I'm excited to be part of the energy in terms of the transformation journey that the company is on. There's a lot of really exciting work underway," says Lang.