Valuation remains the key factor concerning Canadian firms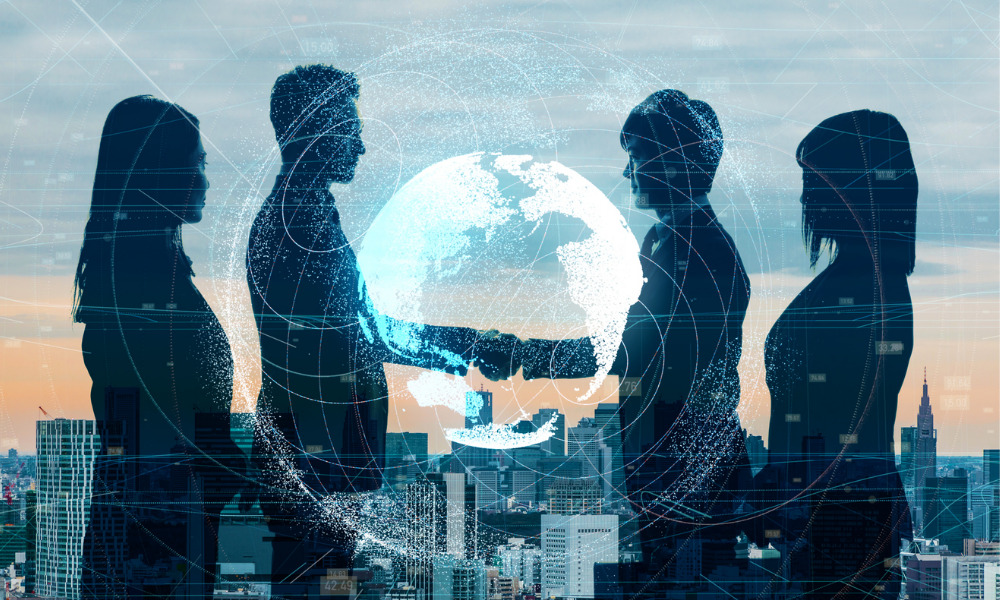 Unprecedented global growth in M&A deal activity is anticipated in 2022 according to the latest edition of Lex Mundi's annual report on key trends for global mergers & acquisitions.
Despite the pandemic, 2021 saw a record year for deal activity, and this will continue through 2022, the global law firm network's third annual report concludes. However, most Canadian survey participants agreed that deal activity will stabilize during 2022.
More than half (54 per cent) of the participating firms in North America agreed that transaction structure was a key area of concern in the deal process during 2021, closely followed by due diligence (38 per cent). This contrasts with other regions where due diligence was the top consideration to doing deals in 2021.
In Canada, with so many buyers and the relative availability of capital, valuation remains the key factor concerning law firms. To address these valuation issues, Lex Mundi member firm Blake, Cassels & Graydon LLP is seeing innovative transaction structures and pricing mechanisms.
Jennifer Maxwell, partner at Blake, notes that 2022 is likely to bring new political risks, macro-economic challenges and market volatility to compound the continuing uncertainties fueled by the COVID-19 pandemic.
"That being said, with funding markets still favourable and companies still looking to build their businesses, indicators suggest that M&A activity should continue to be strong," said Maxwell.
The regulatory environment also continues to be a top priority for practitioners around the world, with antitrust regulations standing out for respondents in Asia – 46% of respondents agreed that it was at the forefront of minds. As for national security/foreign investment, 37% of all European practitioner respondents agreed that it was a key concern when doing deals in 2021.
The report also looks at deal activity by market and across sectors such as financial services, technology and software, and life sciences healthcare. Across all regions, the majority of Lex Mundi member law firms expect to witness as much, if not more, deal activity in both public and private M&A during 2022.
"Although global deal flow continues to be influenced by the pandemic, a number of other factors appear to have eclipsed it amongst the concerns of practitioners – most notably, restrictions on foreign investment in an increasingly polarized world," said Jenny Karlsson, Lex Mundi's Head of North America within the Global Markets team. "Nevertheless, we have found that the mood is remarkably bullish, with optimism for further growth across most jurisdictions and markets in both the public and private sphere.
"We hope the insight from this report will assist general counsel and their in-house teams to better understand and prepare for the challenges and opportunities ahead."
The Global M&A Trends Report 2022 draws upon insights gathered from member firms across five regions and 66 jurisdictions.