Legal department navigates four deals per year, on average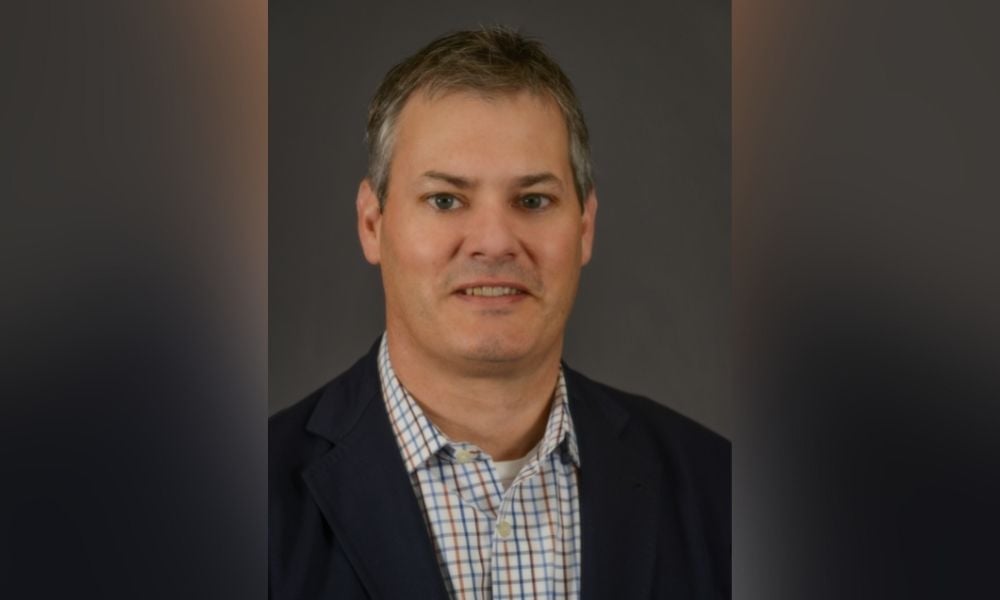 Despite the many challenges arising throughout the pandemic crisis, Descartes Systems Group has not only thrived but maintained its impressive growth trajectory. The global provider of cloud-based logistics and supply chain solutions has completed, on average, four acquisitions per year for the past decade, so the legal department has developed a considerable expertise in integrating acquisitions.
"The integration of acquisitions is not easy," says Michael Verhoeve, EVP legal, general counsel and corporate secretary at Descartes, who takes responsibility for M&A execution for the company. "I'm particularly proud of some of the gains we've made in our legal department's ability to identify key areas of focus for the integration process, and our ability to do it efficiently and effectively. When you have another acquisition coming down the pipe, you have to get it done quickly and get ready to move on to the next one."
Verhoeve's key focus for 2022 is making sure his team is in a position to support the continued growth and to allow the business to grow without impediment. Ensuring policies and procedures and internal processes are up-to-date is a big part of this support, together with growing the legal team when necessary.
Another area of focus for Verhoeve in the year ahead is further expanding the company's environmental, social and governance initiatives to make sure that customers and investors have increased visibility to the programs in place. As part of its ESG efforts, Descartes has reduced the number of trucks being used and the volume of paper consumed, as well as the resources needed to manage the distribution of goods.
Interestingly, Verhoeve started his in-house legal career at Descartes in 1998, as the company's first in-house counsel. He spent six years with the company which had just gone public on the Toronto Stock Exchange before leaving to join the legal departments at tech companies, ATS Automation and later, Sandvine. He finally completed the circle by finding his way back to Descartes as EVP, general counsel 10 years later.
In his current role, Verhoeve oversees the legal function, dealing with commercial legal issues, and matters including customer contracting, channel relationships, inbound procurement, intellectual property protection and overall corporate structure, as well as frequent M&A. As corporate secretary, he also manages the company's corporate governance program, and he takes responsibility for human resources on a global scale.
Verhoeve has divided his team of seven lawyers and five contract administration people into commercial and corporate teams, with each team taking responsibility for different legal matters.
"On the commercial side, we've definitely seen a big increase in the focus on data privacy and the expectations of customers around data that they are providing to us, or inputting into our software and how it is being processed, and what security commitments we are making with respect to the processing of that data," says Verhoeve.
On the corporate side, the team is focused on making sure processes, procedures and policies are in place to support the company's continued global growth. Though the team is organized between these two different functions, Verhoeve also aims to ensure that all team members gain cross-experience which he says gives them a broader perspective of different issues that the business will face and makes them more effective in their role.
Verhoeve encourages all his legal team members to play a key role in the decision-making process for the business.
"The balancing of business interests with the legal objectives is an important part of the role that the legal department plays," says Verhoeve. "I believe that the best commercial lawyers have a well-rounded background and experience across a bunch of areas of the business."
Systems operated by Descartes have been useful resources to many companies around the world during the ongoing pandemic crisis, so Verhoeve and his team continue to support the smooth function of these services. Descartes has been a key player in home delivery operations for many years, which allowed many retailer clients to survive and adapt during pandemic lockdowns. The company also operates electronic systems that help with customs and regulatory filings, so this continues to be a valuable service for clients. In terms of supply chain management, Descartes also offers solutions focused on identification and forecasting capacity within distribution channels.
"I find it interesting that a lot of the trends and initiatives that were already underway over the past 10 years, and the adoption of technology to achieve certain business objectives put many companies – ourselves included – in a position where we were able to adapt and react to the impact of the pandemic much better than we would have even 10 years ago," says Verhoeve.