Gokhale supported League in recently announced US$95 million financing initiative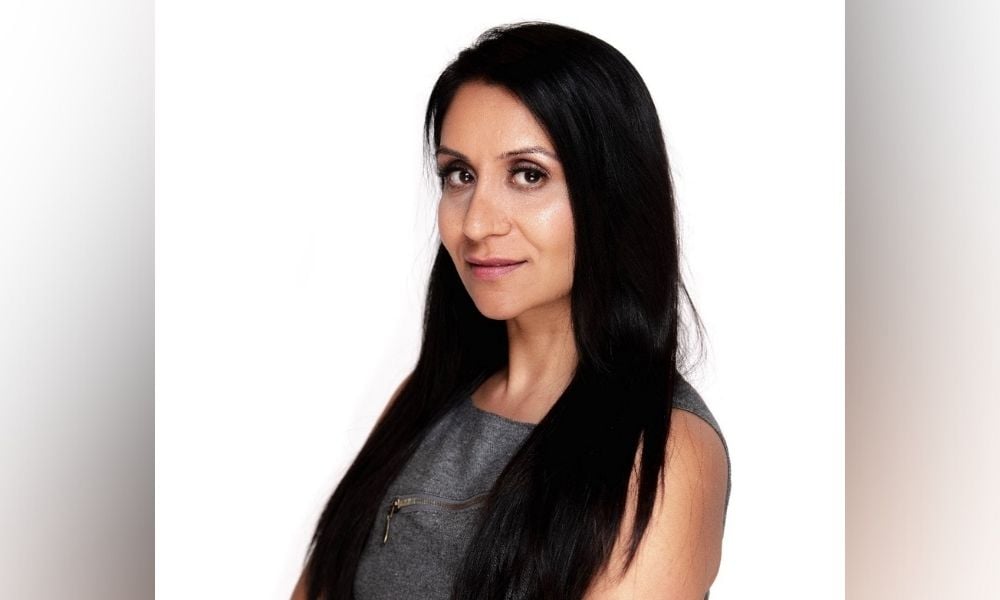 A non-linear legal career path can be highly beneficial – both to the lawyer, and to organizations and law firms, according to Sony Gokhale. Moving back and forth between private practice and in-house roles gives the opportunity to gain or leverage subject-matter expertise with emerging and high-growth sectors, she says.
Having moved between private practice and in-house roles, Gokhale is an example of a lawyer who designed her own career path to gain specific knowledge of the technology industry. Starting her career at DLA Piper, she went to an in-house role at Canadian technology company Blackberry where she honed her tech knowledge before moving to Osler, Hoskin & Harcourt LLP to work with clients in the technology space for seven years.
Gokhale then took on a general counsel role at the Supreme Cannabis Company before joining League as deputy general counsel in April, 2021. The company is natural fit for Gokhale as she has always been drawn to innovative and emerging companies, particularly on the health technology side.
"Gone are the days when people have this view that lawyers leave law firms because they can't cut it, or they were burnt out. Lawyers now can leverage the platforms that are best suited to how they want to plan their career. What better way to learn about a new industry than being with a company in that particular industry," says Gokhale.
With so many growing emerging industries in Canada, such as health tech, cannabis, psychedelics and cryptocurrency, Gokhale anticipates seeing far more non-traditional movement within the legal profession as lawyers seek to gain industry expertise at an organization that can later be leveraged at a law firm. Law firms should value industry knowledge gained in in-house roles, just as organizations value law firm experience when hiring for their legal departments, Gokhale says.
With the accelerating trend towards remote work, many US companies are hiring Canadian talent, creating more opportunities for lawyers north of the border to join interesting companies in emerging industries.
"It's just an amazing time for lawyers at various stages of their careers to think about the different opportunities," says Gokhale.
Gokhale's time at Osler was the most pivotal time in her career, she says, as it gave her the in-depth training and foundational skills that she needed to really excel in her career, while her role at Supreme Cannabis Company gave her many skills including experience in complex regulations in health which is valuable at League.
Since joining League – a technology-focused health company – last year, Gokhale has been involved in many projects including supporting the company in its rapid growth plan.
Most recently, the company announced the closing of a "series C" US$95 million financing with a strategic investor, which puts League in the "unicorn status", Gokhale says.
"It's a significant milestone for the company," says Gokhale. "To join the company at the point where it has all the foundation and all the prerequisites to be part of that type of growth was exciting."
The financing – which was led by global platform investor TDM Growth Partners with participation from Workday Ventures and existing investors – will help League in its goal to digitally transform the healthcare landscape.
Together with chief legal officer Muneeb Yusuf and the rest of the small legal team at League, Gokhale worked to ensure that all commercial contracting expectations were met and that the company was operating in a manner of sophistication to meet the expectations of the investors.
The legal team is set to expand to ensure the necessary expertise is in place as the company grows and partnerships become more strategic.
"We are definitely in the scaling phase," says Gokhale. "There has been a significant amount of hiring, particularly with senior leadership, so we need to make sure that we have the requisite skillsets to support that type of leadership growth, and the agility and nimbleness to work with the various functions and team members."