Butler leverages experience in the payments space to support major growth phase at Peoples Group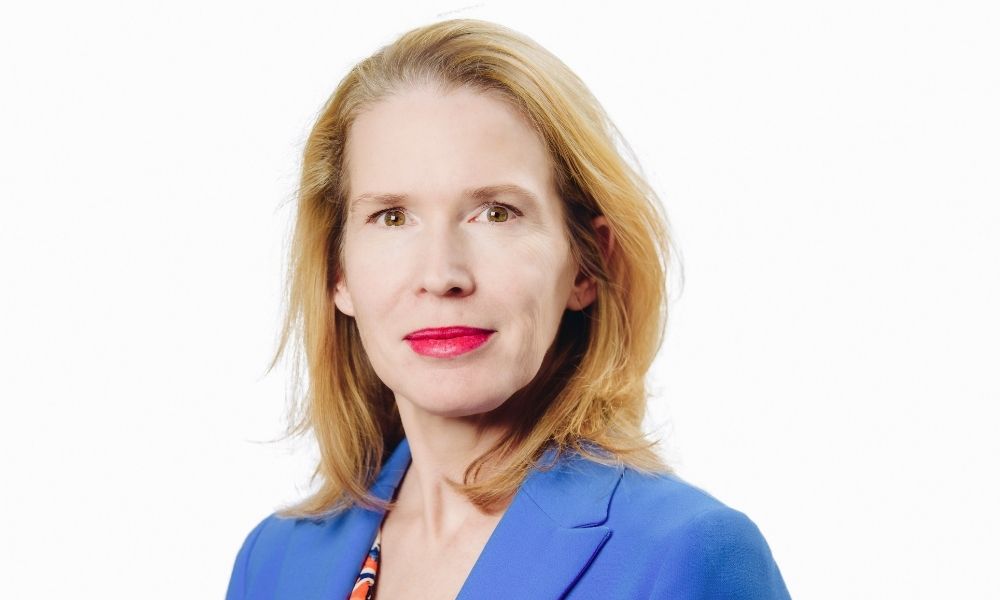 Anne Butler has joined Peoples Group, where she will continue to explore the evolving Canadian payments space following six years at Payments Canada.
In the newly created role of chief legal officer, Butler joins the executive leadership team at Peoples Group, taking a seat at the table to support her colleagues in building business strategies for the 35-year-old Vancouver-based financial services company. Butler directs all aspects of the legal and compliance teams, which includes helping her teams to become even more embedded in the development of new products and the delivery of new products in the payments ecosystem.
Butler is supporting Peoples Group in its vision of providing specialized financial products for Canadians and Canadian businesses, and creating tailored financial services for niche markets as the company continues its growth profile.
"I think it's really exciting to be part of an organization that can compete against very large institutions in the Canadian marketplace," says Butler. "Peoples has a reputation as a dynamic strength-based organization and that is really embedded in the culture of their people, so I was really impressed by that and I wanted to be a part of that culture." She is also excited to contribute to the company's vision for growth and innovation in supporting the FinTech players in the Canadian payment space.
In the year ahead, Butler and her small team of three lawyers and six paraprofessionals will be focused on a number of goals, including helping Peoples Group in its plans to become a "direct clearer" on Payments Canada's retail batch system, the Automated Clearing Settlement System, meaning it will be able to clear and settle its own transactions. The move will put Peoples Trust Company (part of Peoples Group) on track to becoming the first financial institution in Canada to be a direct clearer since ACSS launched in 1984. The project is on target to be completed by spring of 2022.
"That's a big project for the organization and it's a big opportunity for my team to really show our strength and support the new business line for the company," says Butler. "When you are working on new products in a very fast-moving ecosystem like payments, there are so many new challenges from a legal perspective to figure out and work through to support the business," The team is also engaged with the innovation lab within the organization to help support new product development for Peoples.
Butler loves working with new teams and inspiring them to get the most out of their work, personally and professionally, so she is currently looking at ways to help her team work even more effectively to support the business.
"The other part that really excites me is seeing what we can do as an organization in this fast-moving financial services space to find new products and services that will be really valuable to our business partners and our customers," says Butler.
Peoples Group has offices across the country in Vancouver, Toronto, Calgary and Montreal, so Butler looks forward to travelling between the different locations to support the entire enterprise.
Butler has worked in related industries for more than 20 years, most recently serving as chief external relations and legal officer at Payments Canada.