Legal leaders discuss the future of DEI within their organizations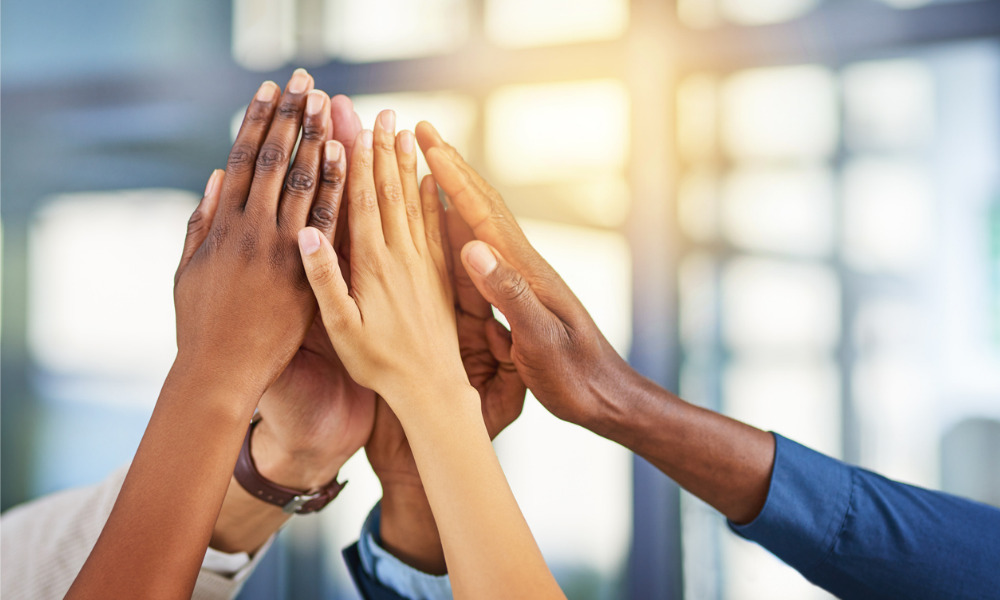 Many companies struggle to create real change with regard to diversity, equity and inclusion in a meaningful, effective and sustainable way. Lawyers came together at a webinar hosted by Gowling WLG to discuss some of the work they are doing in their legal departments to push the boundaries of DEI in a corporate environment.
At the webinar entitled 'The Future of DEI: How far have we come and what comes next?' panel moderator Shereen Samuels, head of DEI at Gowling, asked the participants to describe their company's DEI journey to date.
"When we first started to think about DEI it was all around how we can reallocate some of our outside counsel spend towards minority or women-based law firms, but then we got a little smarter and decided to pivot to influence change at all of our outside counsel providers," said Riccardo D'Angelo, who oversees numerous DEI-focused activities in his capacity as legal lead at Accenture Canada – a global professional services company.
Over the next seven years, the team at Accenture tasked all of its firms to track and report the staffing on its files so that they could benchmark the data to compare firms and establish targets.
More recently, Accenture's legal department established the Outside Counsel Diversity Awards to award those firms that are actively promoting and advancing diversity within the firm and in the legal profession.
"We want Accenture to be the most diverse and inclusive company in the world, and to have a culture of equality," said D'Angelo.
Accenture has set ambitious goals to be gender balanced by 2025, and they also established targets to improve in terms of the ethnic diversity within the company. These goals have been publicized to drive accountability. The company is also trying to build a pipeline of talent to increase representation at all levels, which includes programs, internships, and associations with partners.
At BASF Canada, the team is focused on building a workforce that reflects the communities in which the global chemical company operates. They set ambitious targets many years ago to have diversity reflected throughout the organization and in leadership.
"We review these targets regularly, making sure we're on track but also challenging ourselves," said Marian Van Hoek, general counsel and chief compliance officer at BASF Canada. "If it looks a little too easy, perhaps we need to adjust our target."
Van Hoek noted that there is still a lot of room for improvement on the inclusion side so the team strives to foster a culture of inclusion and inclusive behaviour at all levels within the organization. They are also focusing on making sure company leaders have the tools and toolkits to lead in an inclusive manner. Every leader at BASF has a DEI target in addition to sales and business targets.
"By holding our leaders accountable we're truly hopeful that the inclusive culture that we believe we have will continue, and there is always room for improvement," said Van Hoek.
Inclusion is a cornerstone of the culture at CIBC, so the team takes a holistic approach, focusing on three key areas – practicing inclusive talent, management to ensure the workforce and leadership reflects the clients and communities served by the bank, and removing barriers to create conditions where everyone can achieve their full potential.
"If we're not practicing intentional inclusion, we are likely being unintentionally exclusive," said Andrea Nalyzyty, SVP, chief compliance officer and global regulatory affairs at CIBC. "We look at it from an employee perspective, and from the procurement perspective and then also from the perspective of the clients we are serving in the community." The bank aims to remove barriers facing clients to ensure financial inclusion and create greater access to opportunity, Nalyzyty added.
CIBC has established publicly stated goals for workforce representation and the team measures progress against these goals. They also provide hands-on training for employees and the bank has launched a centre of excellence for accessibility within the client experience team.
The panelists agreed that nurturing a culture of diversity, equity and inclusion is not only the right thing to do, but it also makes sense from a business perspective.
"DEI is a critical business enabler," said Van Hoek. "We are very much dependent on innovation at BASF and we can't be innovative if we don't have diverse teams working on our products."
Samuels asked the panelists where DEI is heading at their organizations and what they would like to see from their service providers.
D'Angelo would like to see law firm partners and other external service providers step up by exceeding Accenture's expectations.
"We are looking at our law firms not just to increase staffing with us of diverse candidates, but also looking at what they are doing within their firm at all levels," said D'Angelo.
Van Hoek added: "It's clear that DEI is not a trend or a time-limited company strategy. "It is here to stay and it will continue to influence how we do business and how we conduct ourselves. In the legal function it is very much core to how we position ourselves to provide the best sound and thoughtful advice to our business colleagues," she added.