Ashley Butts discusses key ideas for successful EDI initiatives in-house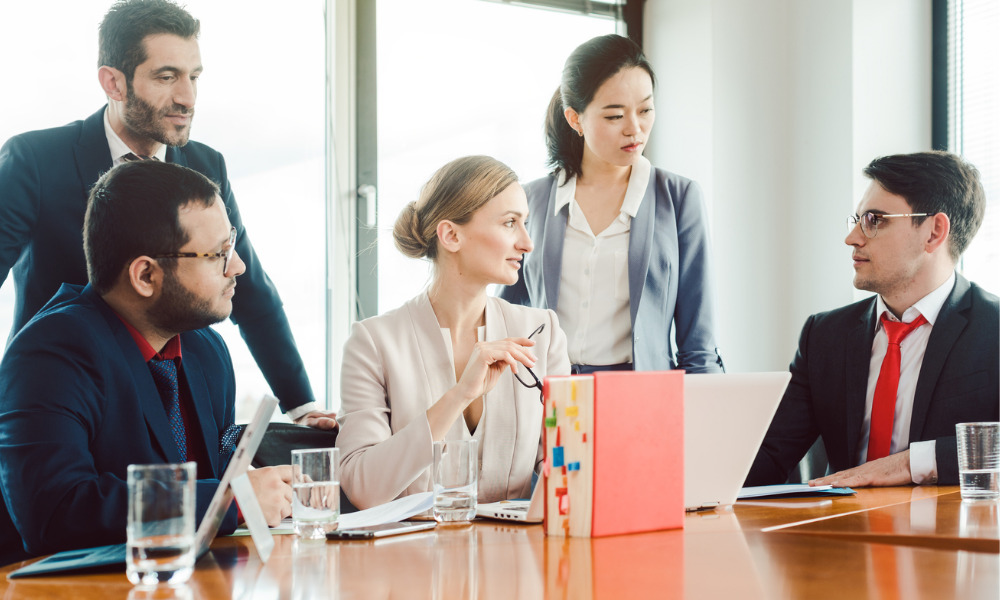 Equity, diversity, and inclusion: These are words we hear more and more in our organizations. But why? Social injustices. Globalization. Sustainability of our workforces. The importance of feeling a sense of inclusion and belonging (these are two important, yet distinct concepts). There is an ever-increasing mix of people with different characteristics, ways of thinking and behaving. Generational differences are showing up in the workplace with a large group of employees set to retire, and at the same time we are seeing the emergence of millennials and Gen Z. Not to mention the fact that companies and shareholders are focusing more on environment, social and governance, which has placed a sharper lens on equity, diversity and inclusion on the boards and C-suites of those investor companies. These are just a few reasons EDI has become a more important topic in our organizations. While the purpose of this article is not to get into a definition of EDI, the three words that make up this now popular acronym are often used interchangeably, yet each is a distinctly different concept. It is worth taking the time to understand how each idea is different and significant.
In-house legal counsel can have an impact on EDI initiatives in organizations, and many lawyers have already found themselves doing so. Lawyers are strategic partners in their organizations. They are problem-solvers who are instrumental in helping to navigate all kinds of topics that may arise, and some of those issues have little to do with the law. Though the traditional role of a lawyer might have previously been only to serve a legal function, today's in-house lawyer can help with improving the culture they work within and in so doing, enrich and add additional value to their organizations.
From my 20 years of education and experience working on EDI topics, there seem to be a few basic things each of us as can do as lawyers that may help to further EDI goals in our organizations. Some of these tips can be applied beyond EDI, and this should become clear as many are just good people skills:
No 'one size fits all' approach. EDI efforts tend to be more successful when they are tailored to the nuances of a specific environment. That said, there are a few core ideas that can apply across organizations. Read more below.


Engaged Listening. Listening to others in an active or engaged way is a sign of respect and can help to build trust between people. By actively listening to others, we can help to nurture an environment where people feel psychological safe to express their ideas. We can achieve more when we listen to others and work collaboratively on EDI. To the extent possible, speak less, listen (genuinely) more.


Educate yourself. Repeat. People often want to be involved in something bigger than themselves. So many of us want to know that we have value and are making a positive impact in some way. Education is key. What we don't know, we can't change. Those who are interested in furthering EDI in their organizations should consider ongoing self-directed learning on various EDI topics. I am not sure that we can ever learn too much on this topic.


Authenticity is key. It would also be a worthwhile endeavour to try to identify whether there are individual mindsets that can be improved to foster enhanced EDI outcomes. The self-education tip above should help us identify what this might be. If we are going to be involved in any part of EDI, in-house counsel's contribution will be more effective if we are coming to the table with an open and genuine interest in being involved.


Relationships. Last, but certainly not least, taking the opportunity to form relationships built on trust and respect with others could help to promote an inclusive culture that may better sustain EDI efforts overtime and produce more successful outcomes for organizations. In-house counsel tend to liaise with so many different stakeholders in our organizations, and involvement in EDI initiatives could help to strengthen those relationships by working on those initiative together. Plugging into diverse in-house legal networks can also help to form relationships, support the interests of those groups, and find underrepresented talent.
The above tips are a few ways in-house counsel can help to advance EDI initiatives.
EDI seems to be a feature of organizations that is not going away any time soon – nor should it. Diversity, equity, and inclusion in all its forms adds richness to organizations. In-house counsels are well-positioned to bring their skills, mix of perspectives and solutions to benefit their organizations outside of their legal role and foster greater inclusion.
***The views expressed in this article are solely those of Ashley Butts, and do not represent the views of BASF Canada Inc. or any of its affiliate companies.