Prospective litigants should be cautious, write Matt Norwood and Abbas Kassam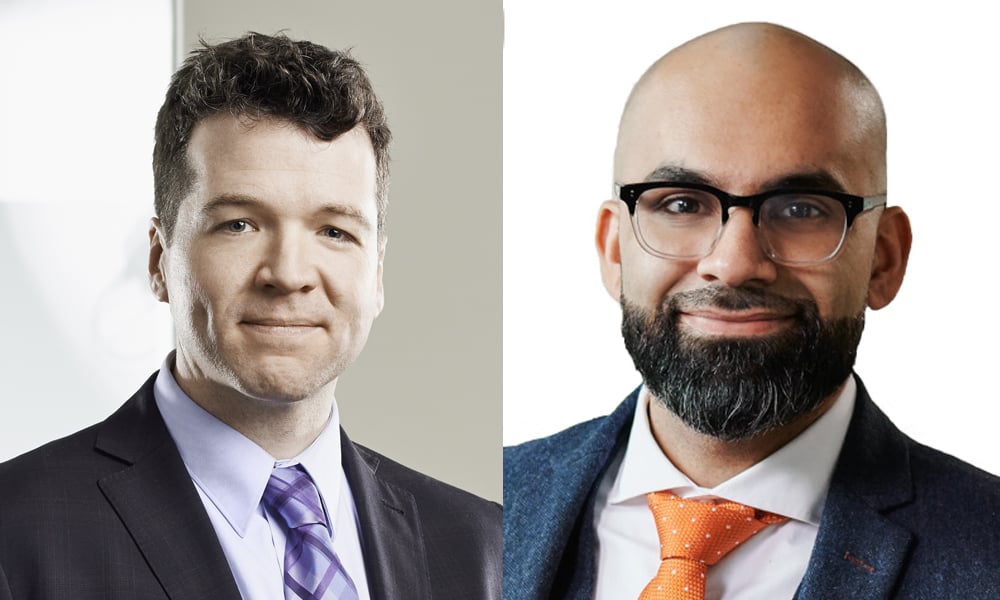 Several sectors of the Canadian economy have slowed significantly due to the havoc wrought by COVID-19. Many non-essential businesses are keeping their doors closed for the duration of the current social distancing measures. Even when restrictions are lifted, it's unclear how long it will take for normal operations to resume. During this crisis, enforcement of intellectual property may be a low priority for some companies. However, there are steps that companies can and should take to ensure that the value of their IP is maximized in the post-pandemic world.
Enforcement of IP rights faces several obstacles right now. Most saliently, the courts have instituted suspension periods while Canadian society battles the COVID-19 pandemic. The Federal Court, which handles most IP disputes in Canada, has instituted a suspension period until June 29, with timelines for many procedural steps extending 14 days beyond the suspension period. This has caused most current matters before the court to grind to a halt. Parties may move litigation forward on consent for steps that do not require the court, including the exchange of affidavits and motion materials. Furthermore, the court will still hear urgent or exceptional matters, case management hearings, limited requests for hearing, hearings at the court's initiative and adjudication in writing.
Notably, statutory deadlines for commencing actions, appeals or applications under IP statutes are not suspended. However, prospective litigants should be cautious in bringing new matters before the courts during the current crisis. Not only will defendants and respondents have extra time to respond to any proceedings but initiating litigation and actively prosecuting it during this crisis could diminish the goodwill of the courts and the public depending on the nature and urgency of the litigation. As such, applicants and plaintiffs should consider postponing new IP litigation unless facing a statutory deadline.
If postponing litigation is possible, parties should still be vigilant about working with counsel to preserve their IP rights for enforcement post-pandemic. IP owners and licensees should keep detailed records of any known or suspected infringement of their rights during this time period: Be sure to save screenshots of web pages and social media accounts, copies of emails and text messages, voicemail recordings and notes from phone calls or video calls. While statutory limitation periods for commencing proceedings are still in force, proceedings to enforce patents, trademarks, designs and copyrights can be brought up to six years after infringement — significantly longer than the one- to two-year limitation periods in many provincial and state courts.
Companies should also take this opportunity to reconfigure their R&D to maximize growth under new social conditions emerging from the pandemic. There is already evidence that some technologies and services are and will continue to be in high demand. These include medical technologies (vaccines, anti-virals and medical equipment such as respirators and face masks), software and telecommunications, automation, local manufacturing, delivery services, content streaming services and online replacements for face-to-face services (such as telemedicine and online counselling).
Each of these shifts can be capitalized upon by proactive, agile businesses that can pivot their R&D away from negative-growth business sectors and toward areas of high demand. However, any such gains by the first movers will need to be consolidated in the form of IP if they are to be protected against latecomers. While IP enforcement may have slowed during the crisis, registration of IP — such as patent applications and trademark registrations — is largely uninterrupted, presenting both opportunities and risks to innovators. The Canadian Intellectual Property Office has extended certain deadlines to July 6, and the U.S. Patent and Trademark Office has granted an extra 30 days to some applicants directly affected by the pandemic, but many deadlines remain unchanged.
In particular, potential patentees need to remain wary of any disclosure of their inventions prior to filing for patent protection, and both Canada and the U.S. remain "first to file" jurisdictions in which an earlier filing for protection of related technology by a competitor may prevent you from securing a patent on your invention. Innovators should continue to aggressively pursue patents and other intellectual property protection for any intangible assets at the core of their current or planned business, with a particular focus on protecting new technologies, products and services likely to gain purchase in a world with radically different priorities than those of a few months ago.
Matt Norwood is a partner in the Toronto office of Ridout & Maybee LLP and a member of the IP litigation group.
Abbas Kassam is a lawyer in Ridout & Maybee LLP's IP Litigation group.