Other deals this week include EverWind's $1-billion investment in Nova Scotia renewable energy sector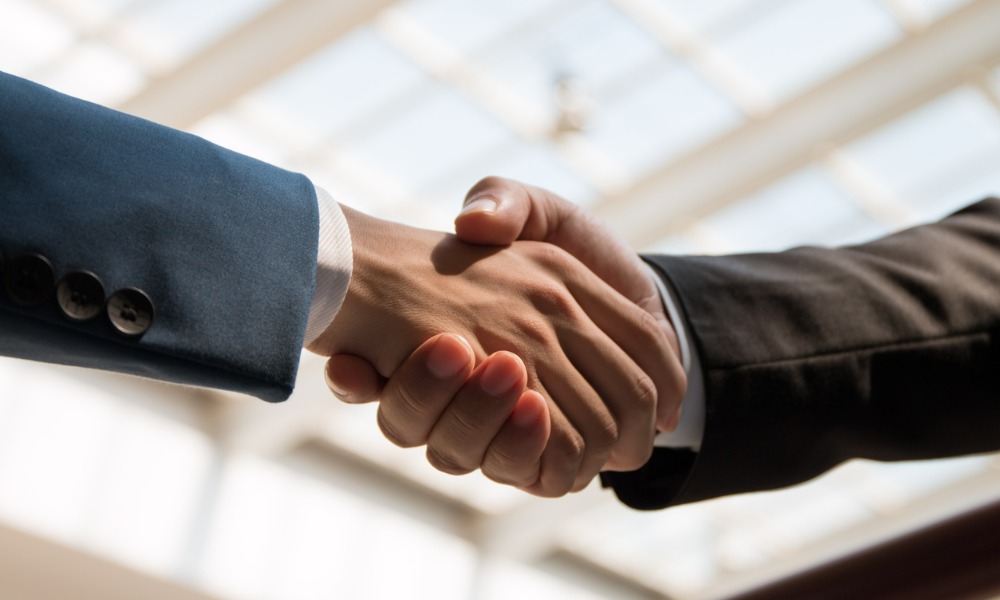 Davies, Blakes, Stikeman Elliott, and McMillan are serving as legal counsel in the sale of Montreal-based IOU Financial. Also in this week's deals roundup is EverWind's $1 billion investment in renewable energy to power its Nova Scotia project.
IOU Financial to sell to Neuberger, Palos, FinTech
IOU Financial Inc., a Montreal-based wholesale lender to small businesses, entered into an agreement with 9494-3677 Québec Inc., a corporation created by a group of funds managed by Neuberger Berman, Palos Capital, and Fintech Ventures, in which the corporation will acquire IOU for $0.22 per share.
Davies Ward Phillips & Vineberg LLP is serving as legal counsel to IOU. Blake, Cassels & Graydon LLP is acting as independent legal advisor and Evans & Evans, Inc. as financial advisor to the IOU Special Committee.
Stikeman Elliott LLP is serving as legal counsel to Neuberger and 9494-3677 Québec Inc.
McMillan LLP is serving as legal counsel to Palos.
IOU Chairman Evan Price said, "This transaction provides our shareholders with immediate liquidity at a compelling premium to our current trading price, and serves to unlock the long-term value that we have been building through the elaboration of our solid business model."
IOU president and CEO Robert Gloer added, "We are excited about this vote of confidence from our business partner Neuberger Berman and our long-term shareholders, and about the prospects for taking this partnership to the next level by developing new market opportunities together."
Neuberger's head of Specialty Finance team Peter Sterling said, "We are excited to expand our relationship with Robert and the entire IOU team. We believe our collective strengths and funding stability will enable IOU to unlock significant market opportunities."
Palos CEO Philippe Marleau said, "We are proud to continue participating in the success of IOU."
FinTech co-founder and general partner Lucas Timberlake said, "We see this as an important opportunity for IOU to provide a meaningful return to its shareholders and to position itself for future growth as a private company."
The deal is expected to close in the third quarter of 2023, subject to shareholder, court and regulatory approvals and other customary closing conditions.
EverWind to invest $1 billion in Nova Scotia renewable energy sector
EverWind Fuels, Canada's most advanced large-scale green hydrogen producer, announced that it will be investing $1 billion in renewable energy through the purchase of three wind farm development projects in Nova Scotia.
With a total capacity of about 530 megawatts (MW), the wind farms, Windy Ridge, Bear Lake and Kmtnuk, will be powering EverWind's green hydrogen and ammonia production complex in Nova Scotia.
By 2025, the first phase of the project is expected to generate 200,000 tonnes of green ammonia annually, corresponding to 2,500 gigawatt-hours of clean energy. By 2026, the second phase of the project expects a production increase of up to 1 million tonnes.
As variable hydrogen generation enables flexible use of renewable energy, the power generated by the farms may also be diverted to Nova Scotia Power's grid, which will add to the provincial mandate to generate 80 percent renewable energy sales by 2030.
"The global fight against climate change requires us to work together to get long-term investments in clean, renewable energy over the finish line," said EverWind CEO Trent Vichie. "This investment helps Nova Scotia move more quickly and cost-effectively towards its clean energy transition. The power generated at these three new developments will also ensure EverWind's green hydrogen and ammonia will meet the strictest international standards for green fuels, including European RFNBO criteria. It is a win for our project, a win for the province and, ultimately, a win for the planet."
The three wind farms will be developed in partnership with Renewable Energy Systems (RES).
RES Canada development senior vice-president Peter Clibbon said, "Both wind projects are well advanced through the Nova Scotia Power interconnection process and are currently undergoing environmental assessment field investigations to allow for the commencement of a full EA process in the fall of 2023."
Constellation Software to acquire mortgage service provider Optimal Blue for $924 million
Toronto-based Constellation Software Inc., through its Perseus operating group, entered into an agreement with Black Knight, Inc. to acquire Black Knight's Optimal Blue business, a data service provider to the mortgage sector, in a deal valued at approximately $924 million (US$700 million).
Under the agreement, Constellation will pay US$200 million in cash, with the remainder financed by a US$500 million promissory note issued to Black Knight upon deal completion.
The sale of Optimal Blue is subject to the closing of Black Knight's deal with Intercontinental Exchange, Inc. (ICE), in which Black Knight is expected to become a subsidiary of ICE.