Other deals this week include Davies, McMillan advising Apotex Pharmaceutical's sale to US investor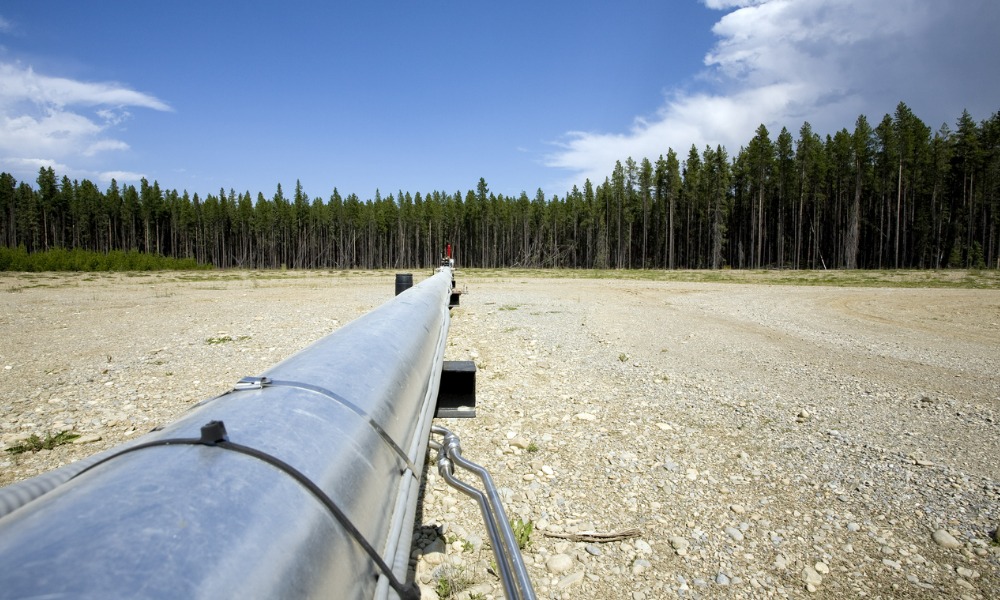 Torys advised Enbridge and Boughton Law assisted the buyer in North America's largest energy-related Indigenous economic partnership deal valued at approximately $1.5 billion (US$1.12 billion). Also in this week's deals roundup is Davies Ward Phillips & Vineberg and McMillan as Canadian counsel in Apotex Pharmaceutical's sale to a US private equity firm.
Enbridge sells Alberta pipeline shares to 23 First Nation, Métis for $1.5 billion
Enbridge Inc. and the 23 First Nation and Métis communities reached an agreement in which the communities will collectively acquire an 11.57-percent non-operating stake in seven Enbridge-operated pipelines in the Athabasca region of northern Alberta, for approximately $1.5 billion (US$1.12 billion)
The newly created organization Athabasca Indigenous Investments (Aii) will represent the Indigenous communities in what is considered the largest energy-related Indigenous economic partnership deal in North America to date.
Torys LLP is serving as legal counsel and BMO Capital Markets as the financial advisor to Enbridge.
Boughton Law is serving as legal counsel and RBC Capital Markets as the financial advisor to Athabasca Indigenous Investments.
Pipelines included in the transaction are the Athabasca, Wood Buffalo/Athabasca Twin and associated tanks; Norlite Diluent; Waupisoo; Wood Buffalo; Woodland; and the Woodland extension.
"We are very pleased to be joining our Indigenous partners in this landmark collaboration," said Enbridge President and CEO Al Monaco. "We believe this partnership exemplifies how Enbridge and Indigenous communities can work together, not only in stewarding the environment, but also in owning and operating critical energy infrastructure. We are looking forward to working with the Aii and deepening our relationship well into the future. This also fully aligns with our priority to recycle capital at attractive valuations, which can be used to fund numerous growth opportunities within our conventional and low carbon platforms."
"On behalf of the Indigenous partners, we are proud to become equity owners in these high-quality assets which contribute to North American energy supply and security," said Aii President Justin Bourque. "Our partner logo theme – Seven Pipelines, Seven Generations – speaks to the long-term value potential of these assets, which will help enhance quality of life in our communities for many years to come."
The deal is expected to close before the end of October 2022.
Apotex Pharmaceutical to sell to SK Capital Partners
Apotex Pharmaceutical Holdings Inc. agreed to sell to US private equity firm SK Capital Partners, LP.
Davies Ward Phillips & Vineberg LLP is serving as legal counsel and Rothschild & Co. as the financial advisor to Apotex in connection with the transaction.
McMillan LLP and Kirkland & Ellis LLP are serving as Canadian and US legal counsel, respectively, to SK Capital, while RBC Capital Markets, Scotiabank, Jefferies and Deutsche Bank Securities are acting as the financial advisors.
RBC Capital Markets, The Bank of Nova Scotia, HSBC and Truist Securities are providing committed financing in support of the transaction.
"Apotex is a dynamic, entrepreneurial company with a strong track record of success, underpinned by its diversified product portfolio, robust pipeline of new launches and iconic brand," said SK Capital Managing Director Aaron Davenport. "We feel incredibly privileged to have the opportunity to support Apotex with our deep experience in the pharmaceutical sector as it continues to research, develop and produce safe and affordable medicines for patients in Canada, the United States and around the world."
Apotex President and CEO Jeff Watson said, "We are excited to work with SK Capital, whose industry expertise and resources will help grow our leadership in the market and maintain our focus on improving access to high-quality affordable medicines for millions of patients worldwide."
Canopy Growth to sell Canadian retail operations
Canopy Growth Corporation, a diversified cannabis and cannabinoid-based consumer product company, has entered into agreements to sell its retail business across Canada, which includes the stores operating under the Tweed and Tokyo Smoke retail banners.
Under the agreement, existing Canopy Growth licensee partner OEG Retail Cannabis (OEGRC) will acquire 23 Tokyo Smoke and Tweed store locations across Manitoba, Saskatchewan, and Newfoundland and Labrador. These stores will be rebranded upon deal completion.
Also under the agreement, licensed cannabis retailer 420 Investments (FOUR20) will acquire five of Canopy Growth's corporate stores in Alberta. These stores will be rebranded upon deal completion.
"We are taking the next critical step in advancing Canopy as a leading premium brand-focused CPG cannabis company while furthering the Company's strategy of investing in product innovation and distribution to drive revenue growth in the Canadian recreational market,'' said Canopy Growth CEO David Klein. "By realizing these agreements with organizations that possess proven cannabis retail expertise, we are providing continuity for consumers and team members. Through the best-in-class retail leadership that OEGRC and FOUR20 have demonstrated, they will continue to serve Canadian consumers with the high-quality in-store experiences that are essential for success in a new industry.''