The Blaney McMurtry lawyer put himself in uncomfortable positions, but it eventually paid off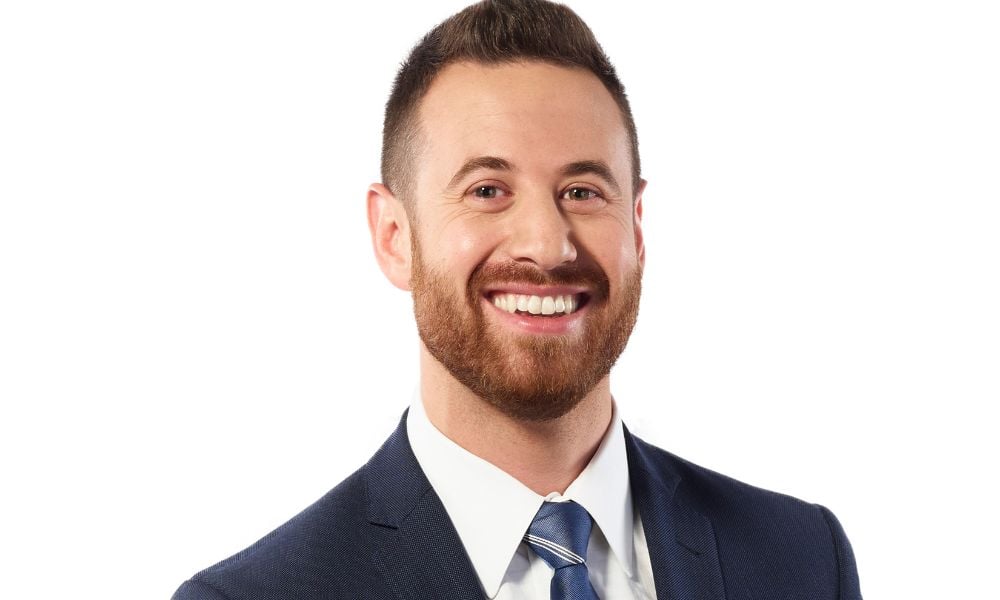 Dave Stern's secret weapon would make most risk-averse lawyers recoil: cold calling. A natural salesman, Stern created a sports and entertainment law career by calling people when he was unknown in the industry and making a pitch on the fly.
By putting himself out there, Stern also ensured that his clients could get what they really wanted from him: a partner they could trust to understand their business.
Unlike most law students, Stern knew what he wanted to do before he entered law school, and it wasn't practising law: He would be a sports agent. So, as a law student at the University of Ottawa, he never felt like he fit in with his peers.
When his fellow law students were doing on-campus interviews with law firms for summer positions, Stern decided instead to call his favourite sports team, the Oakland Raiders.
"I'm a diehard Raiders fan," he thought, "I'm just going to call them. Worse comes to worst, I get rejected."
So, he called their main phone number and was immediately transferred to their ticketing department.
"I said I have an urgent legal issue: I have to speak to the general counsel, which at the time was Jeff Birren. The Raiders are always being sued or suing someone in the news. I knew their names. They actually patched me through to Jeff Birren. I ended up just having this pitch that I rehearsed over and over again and it worked."
What impressed Birren the most was not Stern's credentials but that he had decided to call.
"They said, 'We get 1000s of applicants every year, [but] you're the only person that's ever called us.' And I knew that I was onto something."
Stern returned to law school energized with experience doing legal research and reviewing contracts for a high-profile sports team, sure he wanted to continue that path and work for a sports organization after graduation.
After doing another summer with the Raiders and then articling at a labour and employment boutique in Ottawa, Stern rejected the traditional advice to gain a few years of experience as an associate before going in-house. Instead, he made another fateful cold call.
This time, his call was to the general counsel of Maple Leaf Sports & Entertainment, Robin Brudner. Brudner told him he would have to get several years' experience at a Bay Street law firm to join her team. But she also gave him some unconventional advice.
"You're obviously very good at sales, and you love sports," Stern recalls Brudner saying. "Why don't you work in sports, forget sports law for a second, [and] take a chance [by learning] the industry from the inside."
Stern initially dismissed the advice but then called her the next day to take her up on the offer. Robin arranged for him to interview with the VP of sales, who hired him as a part-time account executive in ticketing.
"It was an unbelievable experience to be at every Raptors and Leafs game, taking clients out and learning the industry."
Stern excelled at sales, but he persisted with the legal department. He made a deal with the legal and sales department where he would work full-time in sales while helping with any surplus legal work when they were hiring for a vacancy. After several months, they offered him the legal counsel position.
"It was a crash course in sports law, where I worked on licensing and sponsorship agreements, contests and promotions, intellectual property infringement issues and player contracts."
After being at MLSE for over a year, Stern worked on an HBO sports documentary, which sparked his love of what is now the most significant part of his practice: being production counsel for films and television series.
Stern researched the area and realized film and television would provide a broader base than any specialized path in sports, so he joined Lewis Birnberg Hanet, LLP, a boutique media and entertainment law firm in Toronto, in 2014.
He focused almost exclusively on film and television production and realized then that his "calling is working with great creative people and helping them implement their vision."
Stern eventually became a partner at the firm but felt that a larger firm could offer his clients more support in areas like litigation, employment, intellectual property, and corporate law.
"Client relationships are critical to me. That's probably my sales background. I think there is sometimes mistrust between clients and lawyers, and I value this trust more than anything. I wanted to keep them close to make sure that they're protected and getting great advice."
So, Stern joined Blaney McMurtry LLP, which had the specialized areas to support his clients but a small entrepreneurial approach that suited his business development philosophy.
"If I needed to go out there and attend conferences and basically create this department, they would do whatever they could within their power to help me."
Along with his film and television production work, Stern also represents notable athletes and other social media influencers or companies that reach out to them to negotiate endorsement and sponsorship deals, digital marketing and social media campaigns.
What ties it all together is a requirement for deep industry knowledge and a dedication to meeting clients where they work, both physically and metaphorically.
"Client relationships and building trust, becoming a non-traditional lawyer, is of paramount importance to me," Stern says. He spends almost every day with a client, whether it is for lunch, at events or on a red carpet.
"I think anyone that achieves a certain level of success in the creative industry, they have people that they trust, not just people that think that the clock is running... They need someone that they feel like they can connect with. And that means a lot to me. I don't betray that trust for anything."