When Kelly received a call from SNC Lavalin's GC in 2011, his career path changed irrevocably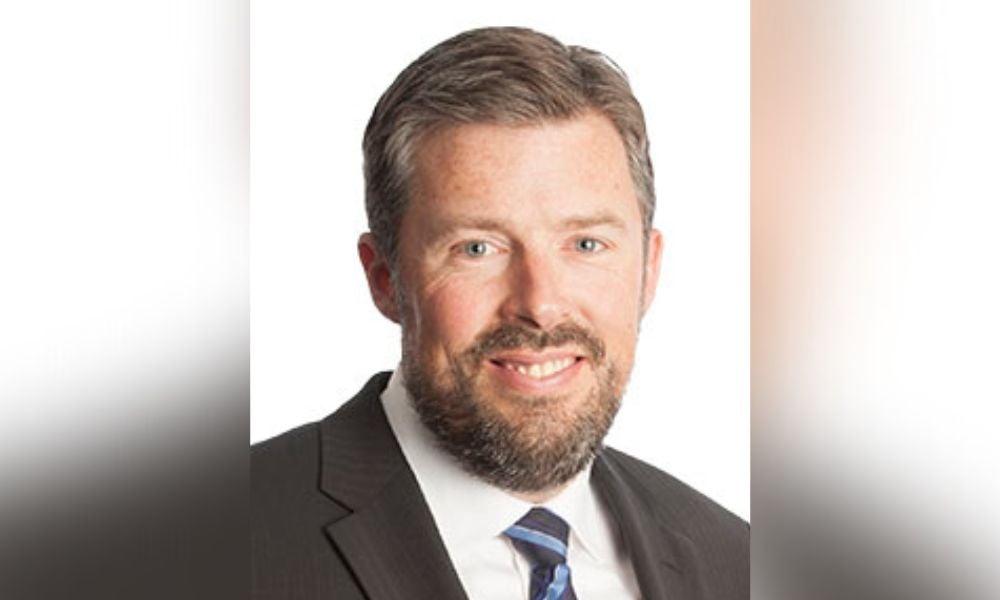 On the surface, Stephen Kelly's path has been very stable. He studied law at McGill and joined Ogilvy Renault (now Norton Rose Fulbright LLP) in Montreal, where he has stayed his entire legal career.
But Kelly has been the trusted board counsel to some of Canada's leading companies in their most trying and strategic moments. Developing this expertise did not come easily.
Kelly, who is Anglophone, was born in Ontario but moved to Montreal as a child. He learned to speak French fluently and always felt at home in Montreal. So, when he graduated from law school, he thought, "I love this city, I care a lot about it, and I want to participate in it and see if it works." So, he decided to stay.
Kelly quickly realized he was better suited to corporate law than litigation. He says some lawyers love a fight, but he grew up playing team sports, and corporate law held the same attraction.
"I loved the team approach of corporate practice. I thought it was fun. When a client was calling us, generally, they wanted to do something positive. They wanted to grow their business. They wanted to raise funds to expand."
Kelly also loved the variety of industries in the Montreal market, including aerospace, engineering, construction, retail, and financial institutions.
He also witnessed the tech boom and bust, the financial crises, and the merger between Ogilvy Renault and Norton Rose as his practice grew.
Kelly also took on leadership roles early as he helped with recruitment as a young associate.
"I'm a sports-driven person. If you think about how you build a hockey team, the best way to build a team is through a draft ... I enjoy participating in people's evolution as lawyers."
As he progressed in his practice, he eventually became the local chair of the firm's business practice in Montreal.
In 2011, though, Kelly's career took a significant turn.
While he was in New York City for the weekend with his wife and friends at a concert, he received a phone call from the general counsel of SNC Lavalin. Kelly was the relationship partner at Norton Rose for SNC at the time.
The GC informed Kelly about a brewing crisis that would eventually become a public corruption scandal that engulfed the company.
"You kind of shake your head and go, 'Can you repeat that, please?'"
He says there was no playbook or precedent for the situation. But by applying his judgement and staying calm, he supported SNC through one of the biggest corporate scandals in Canadian history.
"I'm a pretty relaxed person. I'm even-keeled. I sleep well every night. But that was a tough period," says Kelly.
After gaining that experience and advising other companies in similarly tricky situations, Kelly says he is now on a shortlist of lawyers in Canada with expertise in advising companies in crises. He says the fact that the list is short is "a good thing, by the way, for Canadian corporate culture."
Kelly says that many people associate investigations into corporate wrongdoing with litigation. "But when you step back from it as a public company, and as a board of directors, you can imagine there's a lot of concern from people around the table about what their fiduciary duties are [in] situations like that, what their disclosure obligations are."
So, being the relationship partner means he has a vital role to play. Kelly says that outside observers often don't see that there are real people behind the headlines. "It's a very personal situation."
He says that while senior corporate counsel like him need to understand the law, they also need to have judgment about people and "an ability to be a good psychologist and help shepherd people through situations they've been ever had to deal with before."
While clients in crises still approach Kelly regularly, he also has a busy transactional practice advising companies in happier times.
He says 2021 was the busiest transactional year of his career, as it was for many corporate departments.
Despite the record year, Kelly says it is essential for lawyers to slow down and consider what clients want from their lawyer. "I think there's sometimes a tendency that you see in our practice of no matter what is asked of you, no matter what is said to you, you just say yes, yes, yes, we'll do that. In many ways, what clients are paying us for, yes [it] is speed and expertise, but they're paying us to think a little bit too."
With that in mind, Kelly decided to give himself time away this past summer to reflect.
Norton Rose has a program where anyone who has been an equity partner for seven years can apply for a three-month sabbatical, so Kelly took advantage.
"As the head of the national business practice, I was the one approving these sabbaticals over a number of years. And last summer, I thought to myself, 'maybe this would be a good time for me to do it.' I've been an equity partner for a lot longer than seven years. So, I've been eligible for a while."
Kelly says he stopped checking emails and completely relaxed, travelling and spending time with his family.
"What was most interesting is speaking to all the clients I work with leading up to it. [There was] just an absolutely unanimous supportive reaction."
Kelly says many of the firm's young associates also told him how meaningful it was to see him take time off work.
"I think it was a good message to send more broadly that we value this for a whole bunch of reasons."
Now that he is back, refreshed and revitalized, he is ready to provide trusted advice to his corporate clients, in both good times and bad.