Froese Law founder says 'pop culture industries' bouncing back from COVID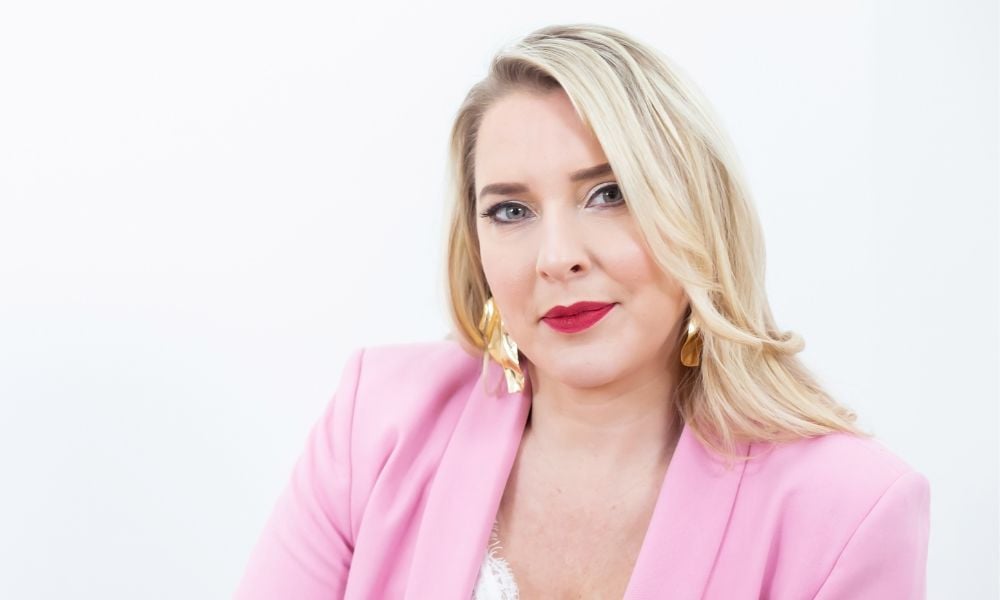 Ashlee Froese's practice provides a behind-the-scenes view of the pop culture that surrounds us every day.
"I get really passionate about this," she says. "It's cool when you start working with a client that comes to you, and they're like, 'I have this idea. I've got this passion and a talent, and I want to make it work.' Then, fast-forward two years later, they're dressing celebrities at Cannes Film Festival and at the Oscars."
Froese is a branding and fashion lawyer and trademark agent, and Froese Law operates at "the intersection of pop culture and the law," she says. Her practice involves trademarks, copyright, contracts, licensing, domain names, social media, marketing and advertising, packaging and labelling and corporate law for start-ups, and her clients are in the fashion, apparel, cosmetics, food, beverage, and hospitality industries, and some are influencers, and celebrities.
Though it would have been reasonable to assume that these industries would have been hit hard by the COVID pandemic, lockdowns, and an imminent recession, Froese says she has seen pop-culture industries demonstrate "real fortitude and business savvy." Circumstances have also weeded out weaker players, and there has been an "accelerated growth" in a lot of these companies.
"They're almost bouncing back like a rubber band, post-COVID lockdown," she says.
Froese is seeing a shift in attitudes toward the market and how clients are strategizing to enter it. E-commerce continues to propel forward and has become a prominent aspect of the business model, and influencer marketing is becoming more mainstream.
"It's a very dynamic industry, in that there's a lot of evolution and readjusting in this post-COVID market, which lends itself to interesting applications of the law," she says.
While celebrity endorsements have occurred for hundreds of years, influencer marketing has only taken off in the last ten, and the phenomenon is undergoing a "huge democratization" of brand ambassadors, talent, and endorsements. You do not need to be on TV or a celebrity to become a brand ambassador anymore, and anyone can become a micro-influencer, says Froese.
While influencer marketing used to be discounted by mainstream businesses, now institutions such as Ad Standards Canada, the industry body promoting industry standards; the Competition Bureau; and Canada Revenue Agency are issuing notices about how it will be regulated and taxed.
"There's a creeping acknowledgement," says Froese. Legislation, the judicial system, and government policy are all overtly acknowledging that influencer marketing is not a peripheral but a mainstream industry, she says.
"You are starting to see enforcement and the level of sophistication rise in these types of marketing strategies, and a new business economy rise up."
This new economy does not raise novel legal issues, it is still the same marketing, intellectual property, and contract work applied to different business models, says Froese.