Foundation to take B.C. government to court to end discriminatory policy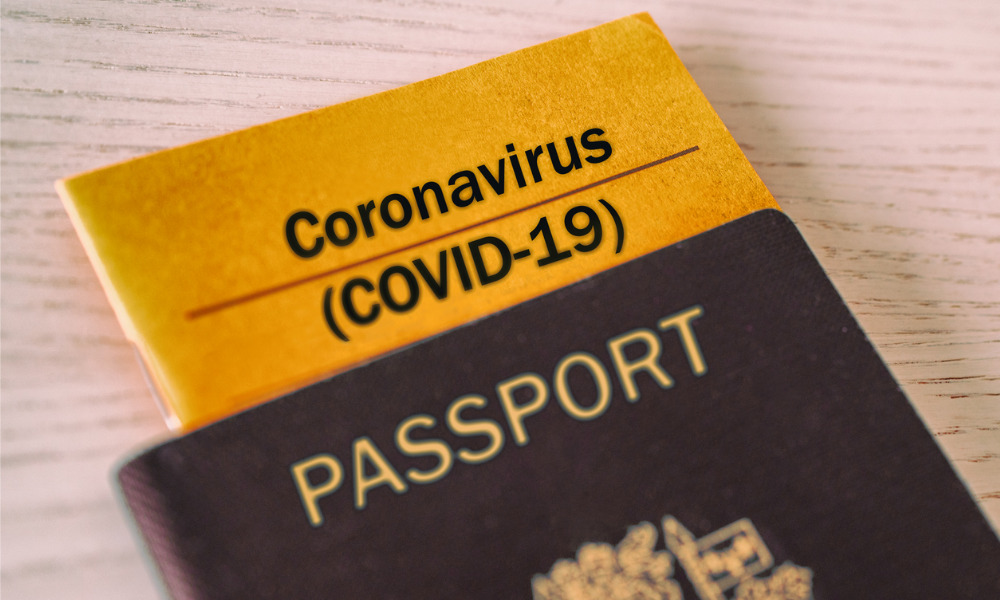 The Canadian Constitution Foundation is preparing to initiate litigation, invoking ss. 15 and 7 of the Canadian Charter of Rights and Freedoms, regarding British Columbia's vaccine passport policy, which restricts access to certain public spaces to doubly vaccinated individuals.
The foundation addressed letters to the B.C. government and to the Manitoba government, contending that their vaccine passport policies fail to accommodate persons in those provinces who cannot get vaccinated for medical reasons and that the policies discriminate against individuals on the basis of disabilities by denying them access to these public spaces.
The provinces should halt such policies, wrote Christine Van Geyn, the foundation's litigation director, in letters to John Horgan, B.C.'s premier; Adrian Dix, B.C.'s health minister; David Eby, B.C.'s attorney general; Brian Pallister, Manitoba's premier; Heather Stefanson, Manitoba's health and seniors care minister; and Cameron Friesen, Manitoba's justice minister and attorney general.
On Thursday, the Manitoba government announced that it would create medical exemptions for the provincial vaccine passport policy.
Serious adverse reactions to the COVID-19 vaccines have developed and are particularly threatening to those with conditions such as blood clotting and autoimmune disorders, and heart inflammation and other conditions, Van Geyn said in a press release. The B.C. government has confirmed that its vaccine passport policy lacks exemptions for those unable to get vaccinated for medical reasons, the release noted.
The foundation's letter to the B.C. government described the experience of two B.C. residents who, after receiving their first COVID-19 vaccine doses, developed severe adverse reactions such as neurological symptoms and brachial neuritis.
"Some of these people use public spaces like gyms and pools as a regime of therapy for their disability, and the vaccine passport is restricting their ability to care for their health," said Van Geyn in the release. "For these patients, both the vaccine and COVID may present a higher risk than it does for a healthy person."
The letter to the Manitoba government outlined the story of a Winnipeg resident who developed pericarditis, or heart inflammation, after her first dose of the Pfizer vaccine, and was advised by her primary care provider not to get a second dose due to this adverse reaction. This resident was likewise ineligible for an immunization card, though is now expected to be eligible given Manitoba's announcement on Thursday.
"Manitoba's willingness to make this accommodation for medical exemptions shows how callous and discriminatory the BC vaccine passport policy is," said Van Geyn in a statement on Thursday. "The B.C. vaccine passport policy contains no obvious medical exemptions, other than a difficult procedural reconsideration through public health that is difficult to access."
The foundation says it has retained a lawyer in B.C. and is working with several individuals who cannot be vaccinated for medical reasons.