Seven law firms made new announcements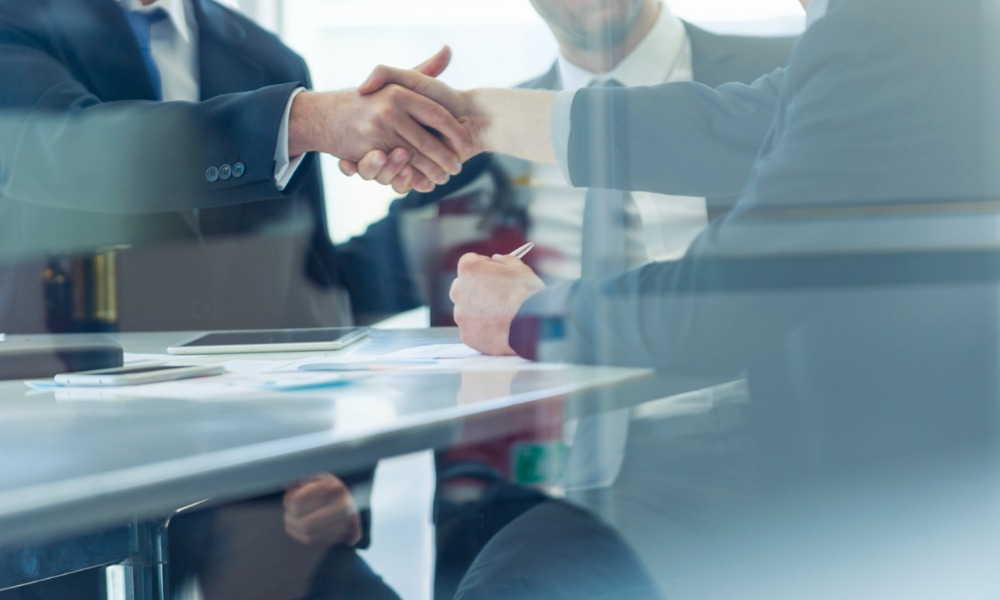 Welcome to this week's roundup of movements among major law firms, in which we sum up significant hires, promotions, departures and other announcements.
Сox & Palmer
The firm welcomed three new associates in the Halifax office:
Abel Begashaw − corporate and commercial group
Courtney Losier – family law group
Meaghan Kells – litigation group
Dickinson Wright LLP
Daniel Waldman joined the firm as an of counsel in the Toronto office.
Waldman specializes in a broad range of real property litigation matters, including commercial leasing, commercial real estate, construction law, and debt collection. He also handles securities litigation and regulatory work, such as M&A disputes, plans of arrangements, hostile take-overs, proxy battles, Securities Act applications, broker negligence, and shareholder disputes.
His clients include commercial landlords, international developers, multimillion-dollar real estate investment trusts, and construction companies.
Farris LLP
The firm announced that Tevia Jeffries is now a member of the International Insolvency Institute. III is a non-profit, limited membership organization of leading insolvency practitioners, academics, judges, and financial industry professionals worldwide.
Jeffries is a senior counsel in the firm's Vancouver office. She assists debtors, creditors, court officers, receivers, and banks with corporate restructuring, insolvency, financing, distressed asset purchases, debt recovery, and security realization.
Lawson Lundell LLP
The firm announced that Sandra MacKenzie was appointed president of the Yellowknife Chamber of Commerce, effective August 23.
MacKenzie is a partner in the firm's Yellowknife office. She advises on wrongful dismissal, employment standards, occupational health and safety, labour relations, and human rights issues.
Her practice also includes conducting workplace investigations, assessments, and restorations for various clients and acting as an advocate for governments, private companies, and administrative boards in Northwest Territories and Nunavut.
McKenzie Lake Lawyers LLP
Aaron Ender, Wincy Ho, and Audrey Monchamp joined the firm as associates.
Ender specializes in family law litigation and dispute resolution, while Ho assists clients with real estate dealings, M&A, secured lending transactions, and corporate governance. Monchamp advises on contractual matters, estate litigation, employment, tenancy and property issues, human rights claims, and construction liens.
MLT Aikins LLP
Adam Levene was named the new chair of the firm.
Levene is a partner and practice group coordinator for the Winnipeg office's business law group. He has extensive taxation, M&A, and trusts and estate planning expertise.
"Adam is one of the most recognized lawyers in the firm and has been a valued contributor to our executive board and his local community," said managing partner Aaron Runge. "We're excited about the experience and passion he'll bring to his new role as chair."
Meanwhile, Aleem Popatia will join the firm's executive board on September 1. He was also appointed as a practice group coordinator for the Edmonton office.
Popatia advises private corporations and shareholders on negotiations and completion of purchases and sales of businesses and assists with commercial transaction structuring and M&A. He also has significant experience in corporate finance, corporate planning, organization and governance, and commercial lending.
Singleton Urquhart Reynolds Vogel LLP
The firm welcomed five new associates:
Zanna joined the firm's employment and labour, wills and estates, commercial litigation, construction, corporate commercial, and entertainment practice groups. She has a broad litigation practice, focusing on commercial and workplace disputes.
Indio joined the firm's construction and infrastructure practice group. She has experience assisting clients with disputes involving large-scale construction projects.
Johnson joined the firm's commercial litigation, construction and infrastructure, insurance, entertainment, professional liability, and workplace law practice groups. She specializes in professional regulation, policy development, arbitration, and large insurance and construction disputes.
Rose joined the firm's construction and infrastructure law group. His practice involves resolving disputes for large-scale construction projects, including public infrastructure projects related to transit and healthcare.
Yang joined the commercial litigation, construction, insurance, wills and estates, workplace law, and entertainment practice groups. Her practice focuses on commercial and workplace disputes, insurance defence, and construction litigation.