Nine law firms made new announcements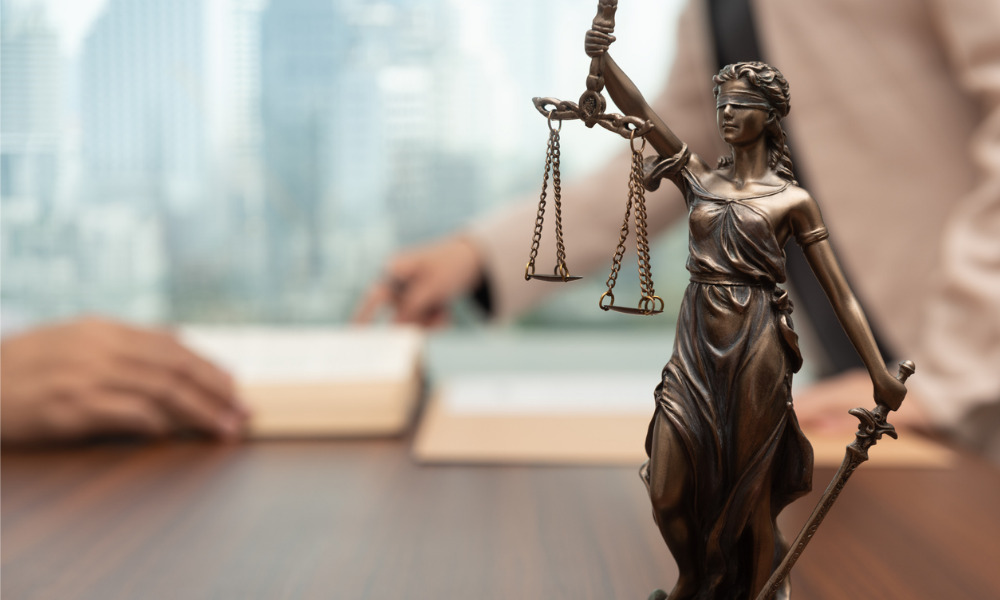 Welcome to this week's roundup of movements among major law firms, in which we sum up significant hires, promotions, departures and other announcements.
Borden Ladner Gervais LLP
The firm welcomed Natalie Goulard as a partner in the Montreal office's tax group.
Goulard specializes in litigation and tax dispute resolution. She advises clients on complex and high-stakes tax matters, such as treaty interpretation, tax avoidance, general anti-avoidance rule, corporate reorganizations, and transfer pricing.
"Natalie arrives with an exemplary track record, having developed cutting-edge expertise in her field over decades," Stephen Redican, the firm's specialized business law group head. "Her background makes her both a sought-out speaker at seminars related to taxation and the art of advocacy and a formidable asset to clients in litigating difficult tax cases."
Farris LLP
Tevia Jeffries is now a senior counsel in the firm's Vancouver office.
Jeffries assists debtors, creditors, court officers, receivers, and banks with corporate restructuring, insolvency, financing, distressed asset purchases, debt recovery, and security realization. She has been involved in restructuring and insolvency transactions in various industries, including mining, real estate, education, forestry, technology, energy and retail.
Gowling WLG
Robert Freedman joined the firm as a partner in the Vancouver office's Indigenous law group.
Freedman helps clients deal with treaty negotiations, negotiations outside of formal treaty processes, regulatory and duty to consult-related work, environmental assessments, and negotiation of complex agreements involving Indigenous people, industry, and government.
He has appeared in several prominent Indigenous rights cases in Canada before all levels of court, including the Supreme Court of Canada.
The firm also announced that Ruba El-Sayegh was elected as board vice-chair of the Canada Arab Business Council. CABC is a not-for-profit association that promotes reciprocal trade and investment between Canada and the Arab world.
El-Sayegh is a partner in the Ottawa office's advocacy group. She specializes in commercial and civil litigation and regulatory and administrative law and regularly handles health law, medical defence, and professional liability matters.
She also advises foreign missions, ambassadors, and diplomats to Canada on Canadian laws and regulations, immigration, diplomatic and consular law, state immunity, and private international law.
Marks & Clerk Canada
The firm welcomed two new partners in the Toronto office:
Paul Horbal
Kevin Shipley
Horbal focuses his practice on patent, industrial design, and licensing matters. He has experience preparing and prosecuting patent applications across diverse areas, including artificial intelligence, blockchain technology, payment processing, telecommunications systems, integrated circuits, biomedical devices, power electronics, and computer networks.
Shipley specializes in patent prosecution and IP portfolio strategy and management. He assists clients with large-scale freedom-to-operate search, clearance projects, aggressive patent portfolio mining, and offensive patent filing projects.
"We are proud to welcome Paul and Kevin, both recognized practitioners, to the M&C team," said managing partner Jonathan Colombo. "This reflects M&C's commitment to being one of Canada's preeminent IP firms, and to growing our Canadian operations."
McMillan LLP
Michael Briggs joined the firm as a partner in the Vancouver office.
Briggs' practice focuses on complex corporate and commercial litigation, including construction and oil and gas litigation, contractual and shareholder disputes, oppression and derivative actions, and fiduciary duty, fraud, and breach of confidence lawsuits.
The firm also welcomed Christine Laing as an associate in the Calgary office's litigation group.
Laing has broad litigation and administrative law practice. She represents clients in complex contractual disputes, oil and gas disputes, judicial dispute resolution, and product liability. She also works on constitutional, regulation, employment, and environmental law matters.
MLT Aikins LLP
The firm welcomed three new associates:
Katrina Scaramuzzi
Josh Deacon
Carly Toronchuk
Scaramuzzi joined the Winnipeg office, while Deacon and Toronchuk were assigned to the Edmonton office.
Russell Alexander Collaborative Family Lawyers
Wylita Clark joined the firm as a special counsel.
Clark practises civil litigation, family and criminal law, and. Before joining the firm, she was a senior litigator at Wylita Clark Professional Legal Services. Moreover, she previously served as an assistant Crown attorney in Toronto.
Stikeman Elliott LLP
Evan Horbay is now an associate in the Calgary office's corporate group.
Horbay has extensive expertise in general corporate law, securities law, M&A, corporate finance, and corporate governance. He regularly advises clients on share and asset acquisitions and divestitures, commercial agreements, shareholder agreements, and corporate restructurings.
WeirFoulds LLP
The firm appointed Denise Baker and Wayne Egan as co-managing partners.
Baker deals primarily with municipal and land use planning issues and related litigation. She advises landowners, municipalities, and resident groups on municipal finance, Planning Act applications and appeals, and Heritage Act matters.
She has appeared before municipal councils, committees of adjustment, the Conservation Review Board, the Local Planning Appeal Tribunal, the Ontario Court of Justice, and the Ontario Divisional Court.
Meanwhile, Egan has broad expertise in securities and corporate law. He assists private and public corporations with financing and regulatory matters, such as initial public offerings, private placements, M&A, reorganizations, and stock exchange listing applications.
His practice also includes advising clients in raising money, implementing going public transactions, and meeting legal obligations in the public markets.
Submit all your law firm news, including appointments, moves and other professional news, to our legal publications by filling out this form.
You may also send the information here.