Dickinson Wright, Gowling, McMillan, Norton Rose, Pallett Valo, Thompson Dorfman Sweatman announce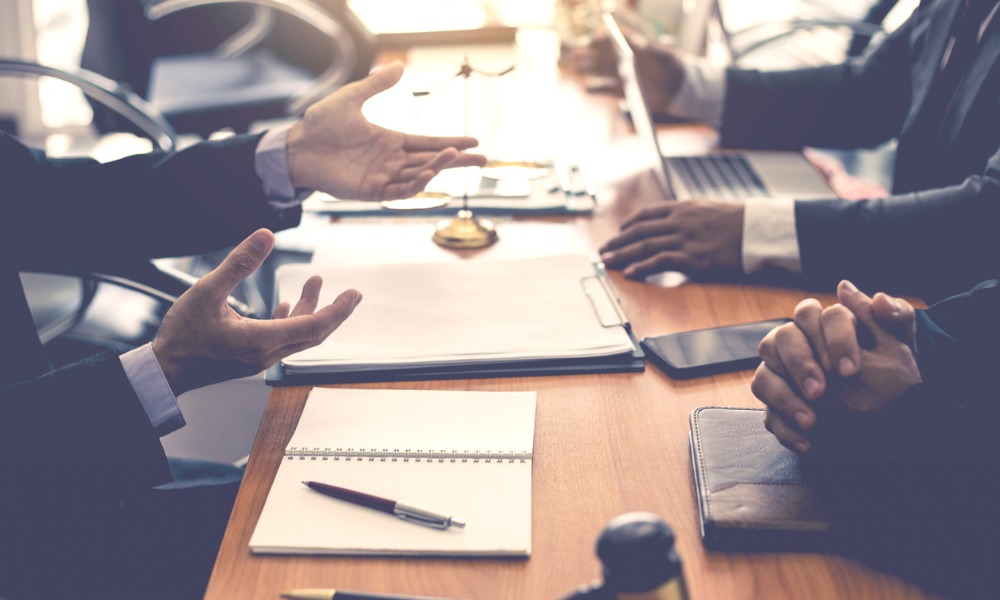 Welcome to this week's roundup of movements among major law firms, in which we sum up significant hires, promotions, departures, and other announcements.
Dickinson Wright
The firm onboarded Lucie Kroumova as its newest partner in the Toronto office, effective last January 1.
Kroumova's primary practice focuses on corporate, securities and gaming law matter, with experience in merger and acquisition transactions, private and public equity and debt financings, secured lending, strategic alliances, complex commercial arrangements, corporate governance, and continuous disclosure matters for public and private companies.
Beyond her role in Dickinson Wright, she is also a member of the Canadian and Ontario Bar Associations and the Law Society of Upper Canada.
Gowling WLG
Twenty-two professionals went on to join the firm's partnership, effective last January 1.
The incoming partners come from various business law, advocacy and intellectual property law practices and span Gowling WLG's seven Canadian offices.
The new partners are:
Larisa Albu – Corporate, Montréal
Patricia Brooks – IP Litigation, Toronto
Karoline Clarke – Real Estate, Vancouver
Chris Dennehy – Lending, Calgary
Amy Derickx – Employment, Labour & Equalities, Ottawa
Michael Finley – Environmental Law, Toronto
Elad Gafni – Commercial Litigation, Ottawa
Jeramie Gallichan – Commercial Litigation, Waterloo Region
Thomas Gertner – Restructuring & Insolvency, Toronto
Garrett Hamel – Corporate, Ottawa
Stephanie Hayes – Corporate, Waterloo Region
Jonathan Lam – Employment, Labour & Equalities, Vancouver
Emily McCartney – Commercial Litigation, Calgary
Christiane McGovern – Corporate, Ottawa
Patrick Mc Ilhone – Real Estate, Hamilton
Peter Morrison – Insurance & Professional Liability, Calgary
Jason Mullins – Corporate, Calgary
Stefan Nasswetter – Corporate, Montréal
Natasha Rana – Corporate, Vancouver
Lisa Rossi – Lending, Toronto
Braden Sheps – Lending, Calgary
Bevin Shores – Commercial Litigation, Hamilton
McMillan LLP
Stevie O'Brien re-joined the firm with a dual appointment as counsel within the government and public policy group and as a senior advisor with McMillan Vantage, effective last January 9.
In 2011, O'Brien was an associate in McMillan's litigation and dispute resolution group. Transitioning to the public sector allowed her to gain a decade of federal and provincial government experience. Her role in securing and rolling out COVID-19 vaccines and rapid tests across Canada was most notable.
She was also a director of Parliamentary Affairs and Issues Management to the Minister of Health, a legal counsel to the Liberal Party of Canada during the 2021 General Election Campaign, and Chief of Staff to the Minister of Border Security and Organized Crime Reduction and the Ontario Minister of Natural Resources and Forestry.
Norton Rose Fulbright
The firm welcomed 11 partners and eight of counsel across its Canadian offices for their "legal excellence, relationships with clients, and contributions to Norton Rose Fulbright's business, culture, and legacy."
The new partners are:
Gunnar Benediktsson – Litigation, Calgary
Julie Carlesso – Litigation, Montréal
Kassy Corothers – Business Law, Calgary
Melissa Gaul – Business Law, Montréal
Alexis Kerr – Litigation, Vancouver
Andrea Lejay – Business Law, Vancouver
Jennifer Nault – Employment and Labour, Montréal
Samuel Perron – Litigation, Québec
Stephen Taylor – Litigation, Toronto
David Yi – Intellectual Property, Toronto
Martina Zanetti – Business Law, Vancouver
The new of counsel are:
Colleen Abel – Business Law, Calgary
Alexa Biscaro – Litigation, Ottawa
Christopher A. Guerreiro – Intellectual Property, Toronto
Paul Macchione – Employment and Labour, Toronto
Bryan Millman – Business Law, Vancouver
Charles-Antoine Péladeau – Litigation, Montréal
Geoffrey Poelman – Litigation, Calgary
Catherine Simard – Litigation, Québec
Pallett Valo LLP
Mujir Muneeruddin entered the firm's business law practice as a partner.
Muneeruddin is an experienced corporate and securities lawyer with a business background as a C-level executive, having represented clients on everything from governance and compliance matters to private placement and venture capital financings, public transactions, and company mergers and acquisitions.
He has also been appointed to the boards of various entities, the most notable of which is his role as chairman in a real estate project that acquired and re-designated over 570 acres into prime employment, industrial, and entertainment land in Niagara near the Canada-US border.
For his work, Muneeruddin has been recognized as a Top 40 Under 40 professional by Top 100 Magazine and a Top Lawyer in Post City Magazines.
Thompson Dorfman Sweatman LLP
The firm welcomed Jeffrey Kowall back to the firm last January 4.
As a corporate and commercial lawyer, Kowall advises clients on financings, mergers and acquisitions, commercial agreements and other corporate and commercial matters. He began his career at Thompson Dorfman Sweatman as an articling student in 1992. He continued through 2019, where he worked on the completion of HudBay Minerals Inc.'s equity offering of over 20 million shares.
While at the firm, Kowall was selected in the 2018 Lexpert/ROB Special Edition – Canada's Leading Corporate Lawyers and recognized in Lexpert Magazine's "Leading Lawyers in Global Mining" special edition. The Lexpert Directory has frequently recognized him as a Leading Lawyer in Mining Law.
Submit all your law firm news, including appointments, moves and other professional news, to our legal publications by filling out this form.
You may also send information here.