Firms making announcements include Bennett Jones, BLG, Cassels, Cox & Palmer, Gowling WLG, Langlois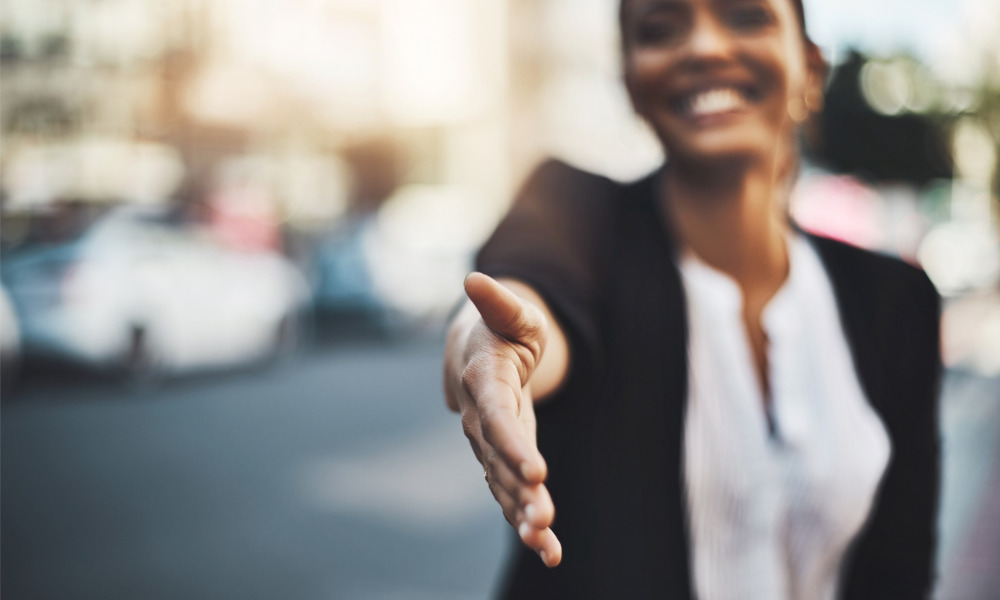 Welcome to this week's roundup of movements among major law firms, in which we sum up significant hires, promotions, departures and other announcements.
Bennett Jones LLP
Richard Kirby joined as senior counsel in Edmonton, effective Oct. 12. Kirby has practised personal and corporate tax planning for entrepreneurs and public corporations and has garnered experience as a lawyer, entrepreneur, director and trustee at public, private and not-for-profit organizations.
Borden Ladner Gervais LLP
The firm welcomed back Isabelle Desharnais and Eugénie Lefebvre as partners in the national financial services group, rounding out the insolvency and restructuring team. They are both based in Montreal.
"They have significant experience advising clients before all courts in Québec, which will benefit BLG's clients and complement our diverse team," said Stephen Redican, national group head of the firm's specialized business law group, in a news release from BLG.
"We are thrilled to have Isabelle and Eugenie rejoin the team and grow our expertise in this sector," said Claudine Millette, national business leader of BLG's financial services group.
Cassels Brock & Blackwell LLP
Jennifer McKenzie is now a partner in the firm's national intellectual property group in the Toronto office.
Cox & Palmer
Jane Elise Bates joined the firm's Halifax office in a hybrid role of corporate lawyer and practice innovation leader.
Gowling WLG
The firm announced the launch of its global bioenergy group, which aims to assist clients in facilitating projects, in financing project development and construction, in developing regulatory and contractual frameworks and in enabling and protecting innovators in the field of energy technology.
"Our broader Energy team already has extensive experience working with both waste management companies and agriculture sector leaders; and clean fuel technologies like biogas and hydrogen are the future of the BioEnergy industry," said Alison Gray, a Calgary-based partner and co-leader of the firm's bioenergy group in Canada, in the firm's news release.
"In this new world where we're trying to move far away from greenhouse emissions as quickly as possible, our BioEnergy team is keen and motivated to educate and advise our clients with respect to these promising and economic energy solutions," said Alex Sadvari, Toronto-based associate and co-leader of the firm's bioenergy group in Canada.
Langlois Lawyers, LLP
The firm welcomed three new lawyers, who were previously articling students at the firm:
Samuel Gendron (Quebec City) — labour and employment law, administrative litigation, public law
Alexis Pineault (Quebec City) — civil and commercial litigation
Thomas Stelmazuk-Côté (Montreal) — labour and employment law
McMillan LLP
William Pellerin joined as a partner focusing on international trade in the firm's Ottawa office.
Miller Thomson LLP
David Pickwoad, based in the Toronto office, is now chief operating officer and an ex-officio member of the firm's executive committee, effective Oct. 18. Pickwoad's role entails leading the firm's operational and administrative teams, improving its operational capabilities and promoting the development and effective execution of its strategic plans.
Minden Gross LLP
Sepideh Nassabi now chairs the intellectual property litigation group of the Toronto-based firm. Nassabi is also a partner in the litigation group.
Stikeman Elliott LLP
Four partners practising real estate law at Stikeman Elliott have been inducted as Canadian fellows at the American College of Mortgage Attorneys, which is more than any other Canadian law firm. They are:
Michael Dyck (Calgary)
C. Mario Paura (Toronto)
Douglas J. Klaassen (Toronto)
Stefan Fews (Montreal)
"Having the most lawyers inducted in the College than any other Canadian law firm is a true testament to the expertise and dedication of our national real estate practice," said Dyck in the firm's news release. Dyck was formally admitted as an Alberta member of the organization on Sept. 25.
Please submit your law firm news, including appointments, moves and other professional news by filling out this form or by emailing [email protected].