Trials matters are being relocated and rescheduled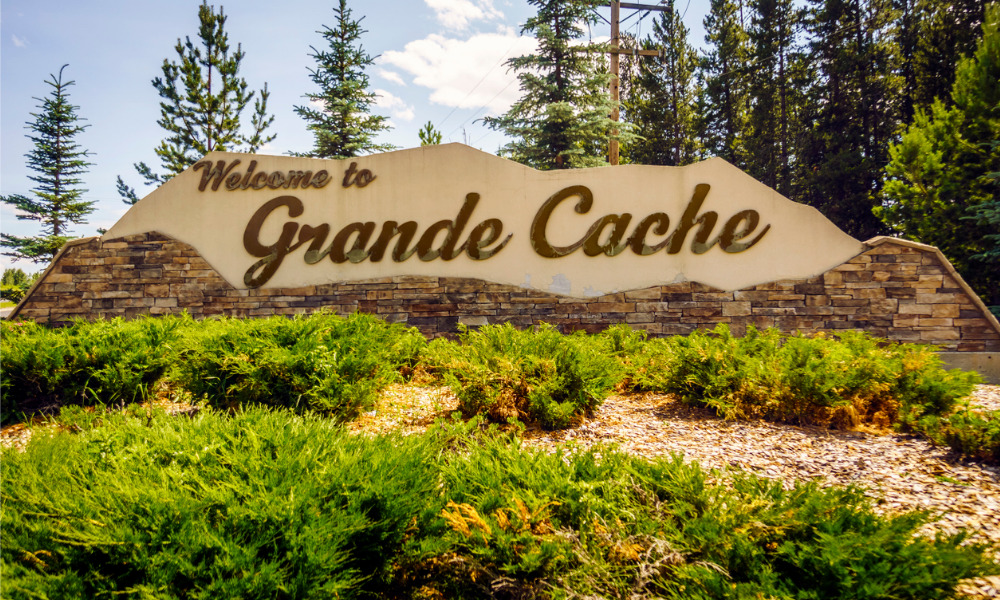 The 80 wildfires blazing across more than 400,000 hectares of northern and western Alberta have driven communities to evacuate and caused the province to declare a state of emergency. The fires have also forced Alberta's court system to reshuffle its schedule.
This week matters before the courts in Evansburg, High Prairie, Drayton Valley, Edson, Fort Vermillion, Grande Cache, Breton and Wabasca-Desmarais were all moved to safer locations, outside of the path of the fires. And the rescheduling isn't over, according to Chief Judge Derek Redman, who responded by email to questions Canadian Lawyer submitted on the afternoon of May 10.
"About 15 minutes after you sent these questions, we decided to relocate matters in Evansburg on Monday, May 15. We are monitoring the situation closely and are being briefed on a regular basis, and if more rescheduling is necessary, it will be done as quickly as is possible.
"On Friday at 9 a.m., court leadership will meet to assess the situation and to discuss next steps," he wrote.
So far, there is no word on whether any of the closed courthouses suffered any damage from the fires since nobody has been able to inspect the sites, explained Chief Justice Redman. What he could say, however, is that "Our justices, justices of the peace, and staff are all safe, though many have been on edge due to their homes being in communities that have been on evacuation alerts."
There is also no tally available of the number of dockets and trials affected by the rescheduling and relocations, as some matters were dealt with online.
"Remote hearings have been used to handle some – but not all – of the relocated matters. Videoconferencing is a valuable tool that in many cases has improved access to justice, but there are some types of hearings for which it is not appropriate," wrote Chief Justice Redman. He added that the affected cases are "primarily criminal matters and traffic matters, though a handful of family matters were also moved."
Despite the need to reschedule certain matters, the chief justice does not foresee the shifting timetable causing any major access to justice issues.
"The Alberta Court of Justice is committed to maintaining reasonable timelines. Since many of the court matters affected were docket appearances, the rescheduling will not cause excessive or significant delays in the resolution of these matters," he explained.
Currently, the court receives regular updates from the Provincial Wildfire Task Force. Chief Justice Redmen said, "We have contingency plans for various wildfire scenarios and respond appropriately as quickly as possible."
While the current wildfire threat may be unusual in its severity (especially at this time of the year), it isn't uncommon for the province's court system to respond to challenges posed by the environment, according to Scott Kurie, a criminal lawyer and one of the owners of Kurie Moore, LLP. The firm is in Sherwood Park, Alberta (which is currently safe from the fires), and primarily handles criminal and family law cases, including in many of the affected courthouses. "We're in court a lot," said Kurie.
"I have no recollection of wildfires in particular, but it's not uncommon at some point during the year that some of the rural areas will be closed because of inclement conditions on the highways, and the judges and clerks simply can't get out [to the courts] because it's unsafe to travel. Then, they're in the situation where they have to close the court and adjourn all proceedings over to the next sitting date," he said.
For Kurie, the court closures and reschedulings haven't significantly impacted his practice because so much of the process has been moved online.
"When we're talking about criminal docket proceedings, the appearances are being predominantly made by counsel (and by accused) over Webex," he explained, adding that none of his trials had been cancelled.
He speculated that wait times for people who had their trials rescheduled could be anywhere from "three to 12 months. It depends on the length of the trial and the particular courthouse in terms of where they're at with scheduling."
To keep abreast of the current court schedule, check the Albertacourts.ca website, which lists phone numbers for all the province's courthouses.