Small- and medium-sized businesses, in addition to banks, are favouring proof of vaccination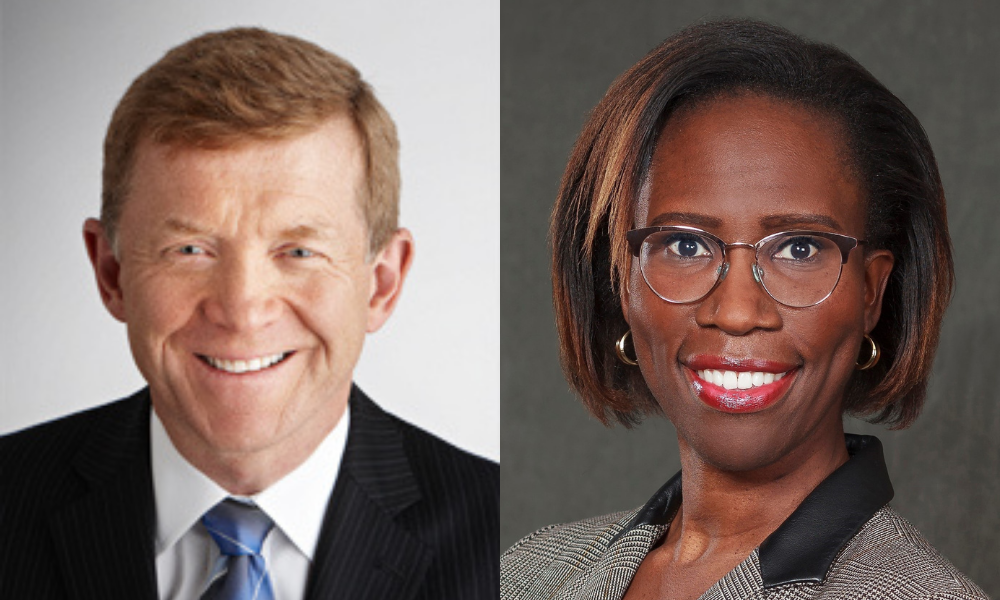 On Friday Canada's Big Five banks, as employers in a federally regulated sector, announced that they will soon make vaccines mandatory for all staff who wish to return to the workplace; those who do not comply must agree to regular testing.
A recent poll by KPMG this month of 505 Canadian small- and medium-sized business owners and decisionmakers found that 62 per cent had already or were planning to implement a mandatory proof-of-vaccination for employees.
And Toronto corporate law firm Wildeboer Dellelce LLP announced on Monday that "all members of Wildeboer Dellelce and the WD Group of Companies, including partners, lawyers, management and staff, who attend the office in person this fall will be required to demonstrate proof of vaccination." The policy will also apply to the firm's service providers, couriers and clients who visit its office, the firm noted in a news release.
Yet with nearly 18 per cent of the Canadian population still unvaccinated, and "breakthrough" cases of COVID-19 presenting among the vaccinated, there are key legal considerations for employers in mandating employees to show proof of vaccination.
Health and safety of workers
One issue is the responsibility that employers have for the safety of their workplace and employees. While all stakeholders are responsible for this – managers and employees alike – "safety regulators across the country primarily look to and hold employers accountable for the safety of workers," says Norm Keith, a partner in Employment and Labour Law at KPMG Law LLP in Toronto.
Although health and safety legislation has not been amended for infectious diseases or COVID-19 specifically, he says, "the overriding principle is that an employer has a legal duty to provide and take every reasonable precaution … for the safety of workers." Employees have the right under legislation to refuse to work in a workplace they consider unsafe; for example, s. 43(3) of the Ontario Health & Safety Act, a worker has the right to refuse work that he or she believes is likely to endanger himself, herself, or another worker. This may include working alongside a co-worker who is unvaccinated.
A hazard assessment, Keith says, may lead an employer to a mandatory proof-of-vaccine policy, adding that in Ontario and other jurisdictions, vaccinations have become mandatory for healthcare workers and those in long-term care facilities as a condition of their employment.
Other options for unvaccinated employees including working from home, and regular testing for COVID-19 for those who return to the workplace, policies Canada's major banks will be instituting.
"What the banks have done makes a lot of sense," says Esi Codjoe, a labour and employment lawyer at Turnpenney Milne LLP in Toronto with a focus in human rights law. "That's an approach that a lot of other businesses can take as well, depending on the nature of their enterprise."
In a hospital setting, working with vulnerable populations, "it's likely many people … will need to have [proof of vaccination] because they are in a direct patient-care role … but on the flip side, an accountant at a hospital" may not need it, she adds.
Human rights
Human rights legislation holds that employers cannot discriminate against employees based on disability or creed, among other grounds. Disability and creed would both be recognized grounds of discrimination related to vaccines, as an allergy or other identified negative reaction to vaccines would be considered a disability, and one's creed might prohibit the receiving of vaccines.
"On the point of disability, it's easier to make that out," says Codjoe; a doctor or nurse can provide documentation attesting to the risk to an individual in receiving a vaccine.
Creed is harder to make out, she adds, and caselaw in Ontario, at least, requires that several aspects must be made out:
A sincerely, freely, and deeply held belief, that is
Integrally linked to a person's identity, self-definition, and fulfilment, and is
Part of a particular and comprehensive, overarching system of belief that governs one's conduct and practices, that is
Addressing ultimate questions of human existence, including ideas about life, purpose, death, and the existence or non-existence of a Creator and/or a higher or different order of existence, and is
Connected to an organization or community that professes a shared system of belief.
A personally held belief against receiving a vaccine will be insufficient to establish a creed-based ground of discrimination, she says. For example, Sharma v Toronto (City), 2020 HRTO 949 (CanLII) established that objecting to wearing a face mask was not based on creed. Ataellahi v Lambton County (EMS), 2011 HRTO 1758 (CanLII) also established that there needs to be a sincerely held belief to object to taking a vaccine.
Litigation
To date there has been no known litigation against employers for mandating proof of vaccination – perhaps because such mandates are relatively new.
Keith points to arbitration brought by a labour union in favour of EllisDon Construction Ltd., which had mandated COVID-19 rapid testing via nasal swabs for workers reporting to its sites. Arbitrator Robert Kitchen dismissed the union's grievance, noting that not all workers performing their duties in an "open air" environment, and that EllisDon's testing policy, which aimed to prevent the spread of COVID-19, was a reasonable one.
Wildeboer Dellelce LLP retained labour and employment counsel to provide legal advice before instituting its policy of mandatory proof of vaccination for its 120 employees, and saw no significant risk in instituting the policy, says Perry Dellelce, a founding partner of the firm, adding that employees will not have the option of working from home.
The benefit of the policy to his firm, he says, is "in being a leader and doing the right thing. It's obvious that it will shine well on your reputation and your firm."
Developing vaccination policies
Employers need to consider the time limit of a COVID-19 vaccination policy in the workplace, and whether it's evidence-based, says Codjoe. As this pandemic "may evolve, diminish, or change in certain ways, an employer must reconsider whether a policy still works," she says.
Second, a vaccine requirement needs to be evidence-based, she says. For example, depending on the setup and requirement of workplaces, "it may be overbroad to require vaccines if people can realistically work from home." On the other hand, "if an office does require its folks … on a somewhat routine basis to come into the office, maybe a mandatory policy is appropriate," especially if there are employees who have certain family members or others at home who may be more at risk if they were to become infected.
Finally, a policy should look at access-to-vaccination issues, and reasons why an employee is unvaccinated – whether that's due to personal preference and belief, or perhaps to a lack of internet access at home, a lack of transportation, or language barriers. Employers can have conversations with employees about their reasons, and perhaps provide cab ride to a vaccination site, or time off work to get a vaccine, she says.